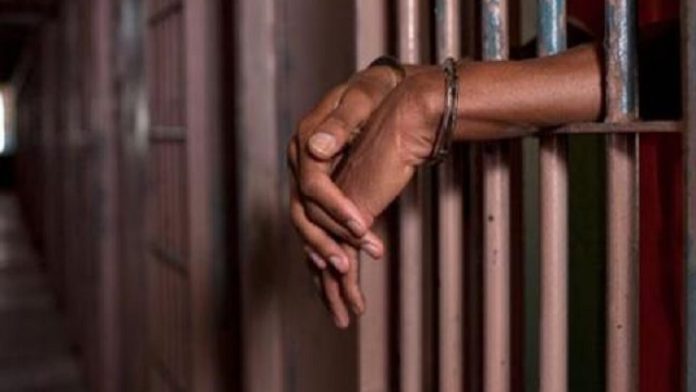 BY TIMOTHY AGBOR, OSOGBO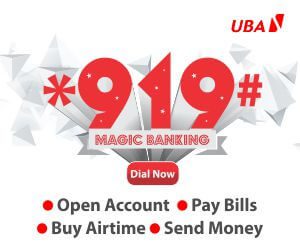 Exactly 10 days after the delivery of her baby, Mrs. Comfort Lydia Abidolu was remanded at the Ilesa Correctional Centre in Osun State for allegedly stealing dried maize worth over N3million.
Comfort, who is married to a man simply identified as Mr. Abidolu, was said to have given birth to her baby on October 1, 2022. It was gathered that a team of policemen arrested her immediately after she was put to bed.
Police sources informed The Point that the suspect committed the offence when she was heavily pregnant.
It was learnt that less than a month before her delivery, Comfort conspired with her husband to take delivery of some tones of dried maize from a farmer with a promise that she would pay later.
The woman, who was said to have brought the business idea to her husband, had barely recovered from the pains of childbirth when arrested for allegedly failing to pay for the product.
The Point gathered that before being released on police administrative bail, Comfort's aged mother was assisting her to nurse the new born baby while she was being detained at the police station.
On October 11, the nursing mother, accompanied by her mother who strapped the newborn baby at her back, was brought before a Chief Magistrate's Court in Osogbo on allegations of conspiracy, fraud and stealing.
Police prosecutor, Inspector Adeoye Kayode, said that Comfort, aged 28, fraudulently obtained 22 tones and 210kg of dried maize valued at N3,740,000 only from one Fasasi Rahmon on September 15, 2022, at Great Fortune Concept, Ring Road, Osogbo.
The charge against her read that "Comfort Lydia Abidolu, and one other at large, on the 15th of September, 2022, at Great Fortune Concept, Ring Road, Osogbo, did conspire among yourselves to commit felony to wit obtaining goods under false pretense.
"You (Comfort) did obtain 22 tonnes and 210kg of dried maize valued at N3,740,000 only from one Fasasi Rahmon with the pretense of paying immediately after supply, the representation you knew to be false.
"You did steal 22 tonnes and 210kg of dried maize valued at N3, 740,000 only from one Fasasi Rahmon."
Kayode said that the defendant committed offences contrary to sections 516, 419 and 390(9) of the Criminal Code, Cap 34, Volume II Laws of Osun State, 2002.
The defendant pleaded not guilty to the allegations while her counsel, Tunbosun Oladipupo, urged the court to grant her bail in liberal terms, considering her state as a nursing mother whose baby needed attention.
However, the prosecutor objected to the bail application on the grounds that she once jumped police administrative bail. The IPO added that efforts to arrest her fleeing husband could be jeopardized if the woman was released on bail.
Chief Magistrate Olusola Aluko said that the ground of the objection raised by the IPO was not cogent enough.
Aluko, therefore, granted Comfort bail in the sum of N1 million with two sureties in the same amount, stressing that one of the sureties must be a civil servant not below grade level 12, and the second surety must be a close relation of the accused person.
There was a mild drama as the nursing mother ran out of the courtroom immediately after the court rose to breastfeed her crying baby.

She was later remanded at the Ilesa Correctional Centre due to her inability to meet the bail conditions.