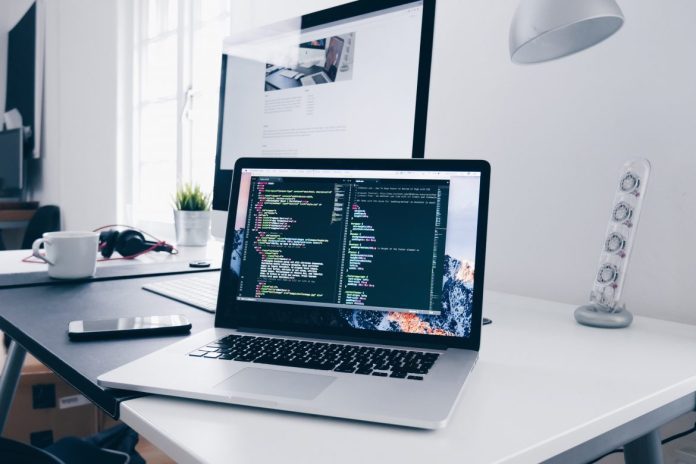 Over the past decade, companies across industries have digitized their operations and processes. Even now, businesses are employing artificial intelligence (AI) to streamline workflows and supply chains.
As a result, today's job seekers require specialized skills to help them stand out from the crowd. While some colleges, universities and training providers have modified or expanded their curriculum to meet the growing demand for digital know-how, many educators struggle to provide the essential skills students need. We reveal the 10 key most valued digital skills that educators should offer to ensure their students land the top digital jobs across industries.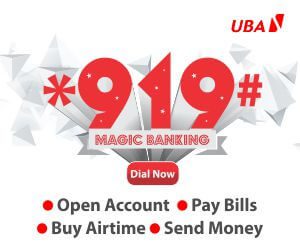 WHAT ARE DIGITAL SKILLS?
Before we go into specific digital employability skills, let's look at what they are. As more and more people go online to research, seek out information and purchase, companies of all shapes and sizes need people that know how to operate, promote and communicate online.
Digital skills are crucial for businesses across industries that want to raise brand awareness, offer great social customer service, generate leads, and increase revenue.
UNESCO's definition of digital skills is 'a range of abilities to use digital devices, communication applications, and networks to access and manage information.
They enable people to create and share digital content, communicate and collaborate, and solve problems for effective and creative self-fulfillment in life, learning, work, and social activities.
Students that learn digital skills not only make themselves more employable but future-proof their career by understanding key digital channels. So let's dive in to find out what are the top 10 employable skills for students and employers.
1.SOCIAL MEDIA
According to a recent study, there are 4.20 billion active social media users worldwide. Of these, 4.15 billion are active users on mobile devices. These figures show a 13.2% increase in the number of global social users in just a year with no sign of slowing down.
The ability to understand and use social media effectively is a core and valued skill that every professional should have. Social media marketing goes beyond posting a tweet or Facebook update; it is about understanding the dynamic relationship between brands, influencers, and consumers. To put it simply, businesses need to reach out to customers in ways that will drive traffic to their website— or product—for potential conversion.
It now also plays a key role in providing good customer service as many consumers take to social media to ask questions or make comments. Educators who recognize social media's influence should understand the intricacies of each platform from YouTube to TikTok marketing and its potential to maximize community engagement to provide graduates with valuable and applicable skills.

2.SEARCH ENGINE MARKETING (SEM)
Beyond social media, Search Engine Marketing is one of the most influential disciplines that marketers have come to rely on. To put things in perspective, 81% of internet users search online for a product or service to buy, with Google accounting for 70% of that traffic. Students with SEM experience can increase the visibility of a company's website on a search engine (e.g., Google or Bing) primarily via paid advertising. By doing so, the business will attract valuable web traffic from the search engine results page. By using SEM, students will be able to capture precious organic search traffic results. That's why marketers, content managers, and webmasters spend a great deal of time optimizing websites, particularly for mobile and ad campaigns to ensure the highest conversion rates possible. Most companies are in the business of selling products or services and want to outshine their competition to be easily found online.
During the Covid-19 pandemic the number of customers going online to purchase led to a spike in ecommerce transactions. According to Statista, in June 2020 there were almost 22 billion visits to retail sites up from 16 billion in January. Plus this online behavior shows no signs of slowing down post-Covid. This means that jobseekers with a working knowledge of search marketing will be very valuable to organizations to ensure they are searchable and visible.
3.DATA ANALYTICS
During Covid-19, many marketers reverted to mass communications to target customers rather than using data-driven precision marketing. This was a mistake. According to McKinsey, one consumer goods company predicted that demand for beauty products would increase as people came out of lockdown. By tracking re-openings and using data, they focused their media spend and saw a double-digit increase in sales. The lesson? Data can provide your students with a wealth of information that – if used correctly – can result in effective marketing campaigns that drive conversions, sales, and revenue.
Peter Drucker, a leader in management education and often described as the founder of modern management, has this to say: "If you can't measure it, you can't manage it."
Data analytics essentially allow students to make educated and data-driven decisions to drive better business insights. Numbers define whether a campaign was successful and by what percentage. The key is knowing what data to collect and measure to improve the next campaign. Companies don't want to waste valuable marketing dollars based on trends or gut instincts. It's about maximizing each campaigns' effectiveness and optimizing the return on investment. Analytics go hand-in-hand with SEM so these skills work together to ensure a business understands what consumers want, and how to attract and retain their attention.
Direct your students to this 'Life as an Analyst' podcast to find out what data analysis is really about.
4.CONTENT MARKETING
Content comes in many forms – blog posts, videos, podcasts, infographics, even social media status updates. Marketers may spend their time optimizing keywords and advertising campaigns, but content is still king. After all, a website or social media page is driven by its content and without it, customers have no way of understanding the benefits of a product or service. Content is crucial in driving brand awareness and can establish brands or influencers as thought leaders. Therefore new hires need to understand the importance of creating not just content, but content that is relevant to keyword research and optimizing them in a strategy. With experience and knowledge in content marketing, students will have a valuable and employable skill that will set them up for a career in any industry.
5.EMAIL MARKETING
One of the best ways to obtain and retain leads is via a tried and tested method: email. Email is one of the oldest forms of direct marketing and still packs a punch in customer acquisition and retention. From startups to multinational corporations, a great email marketing strategy helps launch successful campaigns.
An experienced digital marketer knows that each funnel stage has to be carefully planned. From the signup page—including its placement on a website—to the welcome email, every step needs to be optimized to attract users and build engagement.
People may change social media accounts or home addresses, but people aren't prone to change their email addresses. That's why professionals that understand the power of email marketing to connect directly with consumers are in high demand. Educators should not see email as an old-fashioned tool but challenge students to rethink ways to use email in their roles – current and future.

6.MOBILE MARKETING
According to We Are Social and Hootsuite's Digital 2021 report, mobile connectivity continues to grow, with 97% of the world's population using mobile phones, and 96% of all active connections coming from smartphones.
Since smartphone traffic now exceeds desktop traffic (64%), mobile-first indexing is now used by Google when crawling pages and prioritizing content. To comprehend the impact of this change, we need only to look at Google who has created a mobilefriendly web app designed to test the usability and speed of mobile websites.
Using mobile-friendly content can enhance your search presence amongst consumers who don't have access to desktops.
Job seekers can use this knowledge to their advantage by optimizing campaigns using the latest developments in mobile search and user experience.
7.STRATEGY & PLANNING
Businesses that use a digital marketing campaign strategy are most likely to see measurable results in the long term. Instead of planning on an ad-hoc basis, digital marketers need to create and implement campaigns based on analytics and quantifiable SEO data. For example, setting specific KPIs and identifying methods for measuring each indicator can help a marketer remain accountable.
It's also imperative that they analyze past campaigns and decide which metric is worth measuring. To put things in perspective, 79% of senior marketers stated that strategy and planning were 'very important' to an organization's success according to DMI's research paper, 'Perpetual Evolution'. Despite its importance, marketers found this skillset one of the hardest areas to recruit for. Educators should take advantage of this skills gap, by teaching students how to plan and execute a digital strategy.
8.SOCIAL SELLING
To connect with and influence customers, sales professionals need to be where their prospects are: online. Social selling is proving its worth for sellers that use it – 65% rely on it for filling their pipelines and it generates half of the revenue for 14 major industries. Businesses are also beginning to understand the importance of social selling by investing in new 'sales stack' technology such as email tracking tools, productivity apps, and sales intelligence software. Above all, social selling tools are seen as very effective in connecting with the modern buyer, one that relies on social platforms for reviews and advice.
As a relatively new arena for organizations, offering training that is industry aligned will help any student interested in a sales career and achieving social selling success.

9.PAY-PER-CLICK MARKETING (PPC)
According to Larry Kim, the average landing page conversion rate is 2.35% but the top 25% convert at double that, at 5.21% or higher.
In addition, for every $92 spent on acquiring customers, only $1 is used to convert them. As such, PPC is a popular way for brands to get traffic quickly. Companies with big budgets can get their search result to appear on Google's first page to drive massive traffic.
One popular PPC advertising model is Google's AdWords program and great ways to monitor spend is by using a PPC for eCommerce tracker. For the digitally adept jobseeker, understanding impressions, reach, cost-per-click.
10.VIDEO
Video has evolved from being just a form of entertainment to a major social media content driver. YouTube is now a powerful and influential platform while networks like TikTok and Instagram have turned video on its head to create wealthy influencers.
Why is video so popular? With smartphone users becoming younger and younger, social media apps like WhatsApp, Weibo and WeChat are becoming the defacto tools of instant message communication. In fact, WhatsApp has more than 2 billion users worldwide with most downloads being from the United States.
Video as content is easier to consume than other formats e.g. a blog post. It's also more entertaining and appeals to millennials. By combining the emotional power of social media video with the reach and scope of digital advertising, markets can tap into a growing market of engaged consumers.