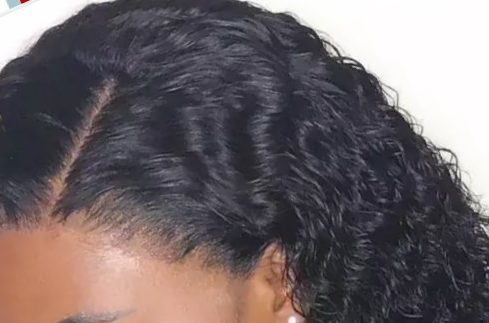 From wigs to weaves and hair extensions, the human hair importation business in Nigeria is more profitable than you think, most especially if you connect with the right foreign suppliers and master the secret of digital marketing to drive tons of sales.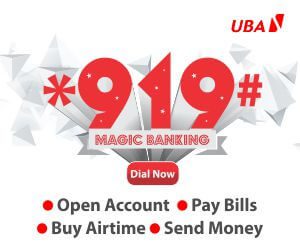 One of the major reasons why the beauty industry is cool is that Nigerian ladies are one of the gorgeous sets of people around the world.
Regardless of the challenges, ladies would try their best to look good. Some of them can spend their last kobo to look good.
The beauty of this business is that it's one of the lucrative ventures you can start at the comfort of your home using some of the marketing tools on social media platforms.
The best part, you don't have to break the bank to get started: Starting small, growing bigger, we'll show how you can be a hair distributor in your state or local government.
Possible challenges
One of the challenges you are likely to face is how to get reliable suppliers of hair from China, the United States, and India, who are the three major distributors of hair products in the world.
But we've taken this hassle off you as this guide contains the list of foreign distributors where you can order from.
The 10 most important things you need to know before starting hair attachment distribution in Nigeria
1. Know the difference between types of human hairs
2. Keep up with trendy hair
3. Startup Capital
4. Foreign distributors partner with
5. Clearing agents in Nigeria
6. Add other hair-related products
7. Let your price be competitive
8. Best marketing strategies to employ
9. Target consumers
10. Distribution
11. Foreign Exchange rate
Know the differences between human hairs
One of the mistakes some startups make is they jump into a business because their colleagues are doing well in the same business.
It doesn't work like that in the human hair business. For instance, some people are confused about the difference between wigs, weaves, and hair extensions
The three categories above are further divided into several sub-types and lengths and they vary in price, the quality determines the price.
Hairs come in different colors and inches. Before setting out, you need to familiarise yourself with the different types of hair extensions that are in the market.
You need to learn the tricks to know the needs of your prospective customers. For instance, if your target market is corporate ladies or female banking officials, there is the possibility that wigs would be in high demand among these sets of people because wigs are designed to be worn like a cap or hat and could be removed easily with little effort.
These categories of people don't have the luxury of time to sit for hours at a hair salon every weekend.
Don't also forget to know that wigs are further divided and subdivided into several types again.
Keep up with the trend
The days when our girls plait their hair are gone. There are several trends in the hair distribution business.
The reign of the moment is bone straight which can cost as much as N250, 000 or more, depending on the quality and texture.
When placing an order from human hair manufacturers or distributors, know exactly what you want before heading to their store so as to avoid random orders.
The fact that you love a specific hair-make doesn't mean your prospective customers would like it, your customers' needs should be your priority.
Don't forget the fact that new products are emerging from the market every day. The manufacturers understand the market, women love to look unique, most especially female celebs can make everyone craving for an absolutely new product in the market.
It's left for you as a seller to understand the market because a prospective customer might ask you questions about a new product.
Your ability to satisfactorily answer their inquiries will go a long way in showing how knowledgeable you are in the business.
Startup capital
Your goal determines how much you want to invest in the human hair distribution business in Nigeria. If your budget is N200, 000, you may not be able to get orders directly from manufacturers in China or the United States or from other top hair makers around the world.
N200,000 is fair to start as a retailer and as you make a profit and save, you can step up your game.
If you have access to a single-digit credit facility and are able to get N2, 000,000 loans or more, you're definitely going to enjoy great discounts on your orders buying directly from manufacturers or foreign major distributors.
As a starter, I will not advise you to take a banking loan or other double-digit loan (like 18 percent interest rate or more) to start a hair distribution business.
Again, you have to ask yourself: Who am I targeting? Who is my audience? How do I reach out to them?
If your audience market is an average Nigerian lady who loves to look dashing even with her small budget, then the expensive bone straight hair should not be your priority because it's expensive.
With just N400, 000 as a retailer, you will be able to purchase different types of hair extensions, synthetic wigs, kinky curls, and body waves among others that enjoy considerable patronage in the market.
You can employ the tactics of pre-order to sell other expensive hairs like bone straight hair and 10A lace front human hair wigs with baby hair.
Foreign distributors to partner with
A retailer may decide to order from major distributors within Nigeria and still make good profit after sales, but knowing having a direct link with manufacturers is very paramount.
If you want to go fully into the importation of hair extensions into Nigeria, China should be your destination point. Do you know why?
According to data by statista.com, China was the largest exporter of human hair in 2019.
The report reveals that China exported hair products to the tune of $ 30.2 million, while India came second with $19 million human hair exports. The United States of America came third, exporting $945,000 of the same products.
Something is significant about the three countries: 1) population and 2) productive research.
They all leveraged on their population. China's population as of 2019 was 1.398 billion; India was 1.366 billion, while the United States had 328.22 million.
Nigeria
If you do not have the budget to import from the U.S or China, you can consider patronizing a Nigerian-based hair manufacturer like Darling Africa, Lorna Nigeria, and a major distributor like Hair.com.ng
Foreign exchange rate
As an importer of hair, it's very important for you to know the latest price in the forex market.
Imagine you want to order straight hair from Hong Kong and you don't know USD exchange to naira (the local currency)?
Clearing agents in Nigeria
Most times, some of the major distributors in the U.S and China have a workable delivery and shipping system in place, so you have little to worry about. They work with top-notch delivery services like DHL, UPS, and Fedex express among others
Add other hair-related products
Hair distribution can also open another stream of income-generating business like hair accessories, needles, weavon oil, weavon glue, and relaxers among others. These are not as expensive as the hair.
Let your price be competitive
One of the marketing strategies you can employ as a starter is by making your price highly competitive against your competitors. A difference of N200 means a lot to someone who will be buying in bulk from you.
Profit potential
It may be difficult to accurately say what you would make from the hair business. However, you would make more profit if you buy in bulk. For instance, 4X4 lace closure wig loose wave human hair wigs 130% density at the time of publication is N35,000 per unit. Use your location to determine your profit margin, as earlier stated, be competitive.
Counsels
Don't sell bone straight hair worth N300, 000 per unit in a civil service state or state where women are not allowed to leave their hairs open or are restricted due to religious sentiment may affect hair business.
Best marketing strategies to employ
Irrespective of how much you've invested in a product, if you have poor marketing, your product may stay in store more than usual. You need to push them in front of your prospective customer.
Social media platforms are there for you for free.
1. Facebook Marketplace,
2. Instagram,
3. Twitter
4. TikTok
5. YouTube
6. Google My Business
The best part is that the above platforms are absolutely free to use and you have no reason not to make two or more of them your office 24/7.
To get incredible traction from social media, use video. Yes, video. Search engines like Google and Bing love video.
If you can start to give top tips on hair extension maintenance on your Channel on YouTube, you'd be surprised by the result.
All you need to explore the free marketing tools is a data-enabled smartphone. As you expand, you can start to make allocations for Google Adwords to expand your reach.
To crown it all, set up Google My Business page for your hair distribution business. You can read a guide on how to get this done in less than 30 minutes.

Target consumers
As earlier said, target the right market. Know them, engage with them on social media. Use the right hashtag when you post videos or photos of your products.
Learn how to optimize images of the product you're selling before uploading them on your page. And above all, have a plan for your business, it's very important, you need to have a direction.
Order and distribution
This is where your integrity as a distributor would be put to test. One of the ways to do this is to open a business account.
Research has shown that buyers are more comfortable in making payments into a legally registered business than a personal account.
With less than N15, 000, you can get your business registered by yourself, set up an account on CAC portal, apply for name reservation, when it's approved, proceed on business registration for your hair distribution business.
source@infomediang.com