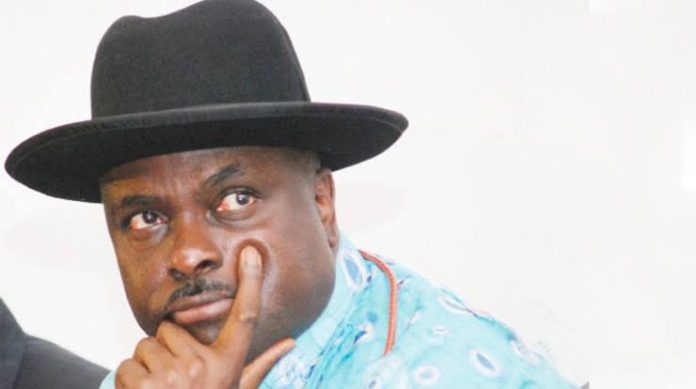 A former governor of Delta State, James Ibori, has accused a London judge, David Tomlinson, of being impartial for ordering the confiscation of his $130 million on Friday which he argues is "both wholly unrealistic and unrealizable."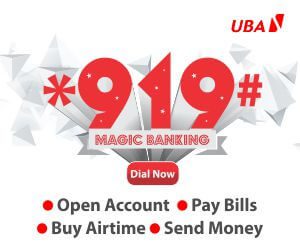 Judge David Tomlinson, delivering the confiscation order at Southwark Crown Court, said Ibori should pay the sum immediately or face an eight-year jail sentence.
Reacting after a court hearing outside the Royal Courts of Justice in London, Britain, the former governor said he would appeal against the confiscation order, which he said was difficult to comprehend and even harder to accept.
Meanwhile, a socio-political group, Rescue Nigeria Economy Project, has faulted the ruling and backed Ibori's decision to appeal while expressing hope that justice will prevail eventually.
In his statement, Ibori said, "Albert Einstein is quoted as saying that the 'definition of madness is doing the same thing over and over again and expecting a different result'. If that is true then I must be going mad because in over a decade since the British Courts have been persecuting me and those close to me – I kept believing that justice and fairness would eventually triumph.
"In hearing after hearing through the years, despite some of the most logic-defying rulings against me- I still believed. Despite clear evidence of police corruption against the main officer in my case (evidence so strong that it caused the lead prosecutor to resign from my case) I still believed. Despite a clear victory in my 2013 Confiscation hearing which left the Judge unable to make an order against me, only to have him rule that the prosecution should start the trial afresh some years later – I still believed.
"However, today's ruling from Judge Tomlinson is difficult to comprehend and even harder to accept. I have to move past the fact that the British Courts found themselves competent to sit in Judgment over contracts awarded in Delta State, for contracts that were legitimately awarded and completed. I have come to accept my fate despite the inability of the British prosecutors to show any evidence whatsoever of monies defrauded or indeed missing from Delta State.
"Since 2005 the British Prosecutors have investigated my assets worldwide, they have had a restraint order in place on most of those assets and they are well aware that the total monetary value of those assets is nowhere close to the sums that were the subject of today's Order. Notwithstanding the fact that many of the assets are not and have never been owned by me – it seems that if you are my friend and you allowed me to spend some holiday time in your house, then by this order I now own your home and must ask you to sell it to satisfy the Order.
"The Order made today was to be paid immediately, this was made in the full knowledge that it could take many months to actually realise the sale of many of these assets. There is an 8 year default sentence, which means that if I do not co-operate and pay nothing at all, then the prosecution can apply for the imposition of the default sentence. However as the prosecution already has a Restraint Order over the assets – the situation of my not co-operating or paying will not arise.
"However, an issue arises if my Restrained Assets are sold, and the total realised from the sale does not equal the amount in the Order, then the Prosecution can still apply for part of the default sentence to be applied, but they could only ask for a sliding scale reduction of the 8 years default sentence based on the amounts that remain outstanding. If such an application were to be made it would be vigorously contested. In the normal course of events any talk of a default sentence would normally be stayed until any outstanding Appeal has been concluded.
"The Judge in this case has appeared to have cast aside any pretence of impartiality and has made an Order which is both wholly unrealistic and unrealisable. He has completely disregarded any arguments, evidence or expert witnesses in my favour. It was apparent during these last two days that he has forgotten many of the important elements of the case which is unsurprising as it is almost two years since the case was concluded. It has taken him two years to write this Judgment and in the interim he has presided over hundreds of cases, but I refuse to make excuses for him.
"At this point in time words fail me and so the question for me as I take my case to the Court of Appeal, is, if I continue to believe that I may finally get some Justice, is this the definition of madness? I know one thing for sure, that if I do not go to the Court of Appeal to contest this outrageous Order then my people will definitely say that I am a madman".
A socio-political group, Rescue Nigeria Economy Project, on Friday, faulted the ruling on the confiscation from Ibori.
The group, in a statement by its Executive Secretary, Dennis Alamu-George, alleged that the UK government, through Judge Tomlinson, was not keen on seeking justice but persecution of Ibori.
According to the group, it has never happened in the history of confiscation orders to ask for immediate payment as Judge Tomlinson ordered.
The statement reads: "For us, this is a very complex and complicated persecution. We have been following the matter between Ibori and the UK government and we strongly believe the issue goes beyond acts of corruption as the UK government wants the world to believe.
"If you recall, when Ibori was to be released in December 2016, the Home Office made an application that he should be electronically tagged and subjected to strict curfew conditions. However, the application was rejected by Justice May who described the Home Secretary's attempts to detain Ibori as quite extraordinary. While condemning the actions of the Home Office and ordering Ibori to be immediately freed from prison, Mrs Justice May said: 'You don't hold someone just because it is convenient to do so and without plans to deport them'.
"The judge also accepted arguments that the home secretary was attempting to misuse her immigration and deportation powers. In the recent case, we unequivocally reject the order by the court that Ibori should make payments immediately or be jailed. By the judgment, Judge Tomlinson is trying to railroad Ibori into making payments. That to us is abuse of fair hearing. He has promised to appeal the ruling up to the Supreme Court level in the UK. Those fundamental rights should be respected.

"The circumstances surrounding his incarceration in 2012 are still being debated by his people who see him as the defender of their interests in the Niger Delta, especially on the issue of resource control. There are also interviews in which some have claimed his trial is politically motivated.
"Nigerians should stop being a lynch mob. They should calm down and let justice take its course. We back Ibori on his decision to appeal the judgment. If he is guilty, let the highest courts in the UK decide. Judge Tomlinson cannot be the Alpha and Omega in a case he himself described as very complicated.
"We implore the Nigerian government to assert its right as an independent nation and stand by its citizens, especially those who are being unnecessarily victimised and oppressed by the so-called western nations. In this matter, the government should support Ibori's decision to seek redress in the highest courts in the United Kingdom.
"This is just the beginning of long years of litigation to come before any conclusions can be reached. We are fully in support of Ibori's decision to appeal. Our hope is that justice will prevail eventually."
Timelines of the unending saga of a once flamboyant governor
Here is a timeline of Ibori's complicated legal and political history:
EARLY CONVICTIONS IN BRITAIN
In the early 1990s, Ibori was living in London with his wife Theresa Ibori and for a time he worked as a shop assistant at a Wickes home improvements chainstore. The couple were arrested, convicted of theft and fined for trying to steal goods from the store. Ibori was also convicted of possessing stolen goods after being caught with another man's American Express card at London's Euston train station.
POLITICAL RISE IN NIGERIA
In 1999, as Nigeria transitioned to democracy after Abacha's death, Ibori was elected governor of Delta State, one of Nigeria's top three oil-producing states. He served two consecutive four-year terms, stepping down in May 2007.
CORRUPTION INVESTIGATION
From 2005, Ibori was the subject of a joint investigation by Nigeria's Economic and Financial Crimes Commission and London's Metropolitan Police.
Investigators found properties he secretly owned in Britain, South Africa and the United States and evidence of his lavish lifestyle, including American Express credit card bills showing he routinely spent tens of thousands of dollars per month on luxury hotels, shopping, restaurants and nightclubs.
$15 MILLION BRIBE
Then EFCC Chairman, Nuhu Ribadu, alleged that Ibori had offered him a mouth-watering $15 million in cash in April 2007 to drop the investigation. Ribadu said he pretended to accept but instead deposited the cash at the Central Bank of Nigeria.
Ibori has denied this in statements to Nigerian media but has refused to be cross-examined in court in Britain. Ribadu testified about it under oath in a London court and the British judge accepted his evidence as true.
EXTRADITION, JAIL AND HOMECOMING
In 2010, Ibori left Nigeria for Dubai. While there, Britain requested his extradition and in 2011 he was flown to London and imprisoned.
In 2012, he pleaded guilty at London's Southwark Crown Court to 10 charges of fraud and money-laundering and was sentenced to 13 years in jail. Britain hailed the case as a landmark in the fight against corruption and Nigerians mocked their country's courts and judges.
Ibori was released in December 2016, having served half of his sentence before and after conviction, and returned to Nigeria in early 2017. He was filmed being welcomed by cheering supporters in Delta State.
CONFISCATION DELAYS
Following Ibori's guilty plea and conviction, British prosecutors began trying to confiscate Ibori's assets in 2013 but this process was repeatedly derailed by parallel, related legal action and by lengthy court delays.
Ibori and several co-defendants who had served jail time for assisting in his money-laundering launched appeals against their convictions, alleging that the investigation was tainted because of corruption in the ranks of the Metropolitan Police.
However, British Court of Appeal judges rejected these claims and upheld the convictions in 2018.