State aviation workers take to farming, hunting
Stop wasting resources, experts caution governors
About 14 state governments in Nigeria have committed over N250 billion to unviable or abandoned airport projects in spite of the urgent need of funds to provide critical infrastructure and pay workers' salaries, investigations by our correspondents have revealed.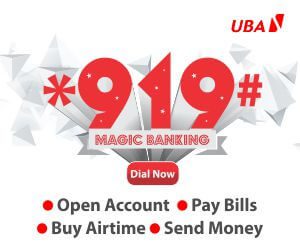 According to findings, many of the partly completed airports, scattered across the country, have since remained almost non-functional, despite the huge funds sunk into them.
For instance, Akwa Ibom, Delta, Bauchi, Jigawa, Kebbi and Enugu states, have spent N20 billion, N17 billion, N15 billion, N17 billion, N15 billion, and N17 billion, respectively, on airport projects, which, according to stakeholders, have done little or nothing to improve their economies. This puts the total spending across the six states at N101billion.
A source at the Federal Airports Authority of Nigeria, confirmed that, over the last 10 years, the newly built airports in the said states had only managed to cater for less than one million passengers out of hundreds of millions of air traffic passengers in the country.
While these ailing and unviable airports are battling for survival, the governments of Ogun, Ekiti, Anambra, Osun, Bayelsa, Abia, Nasarawa and Zamfara states have earmarked or committed, in some cases, an additional N150 billion, in total, into building and completing new "international or cargo airports" in their states by 2019.
The individual sums are N20 billion (Ogun), N20 billion (Ekiti), $2 billion (Anambra), N15.5 billion (Osun), N40 billion (Bayelsa), N20 billion (Abia), N20 billion (Nasarawa) and N12 billion (Zamfara) for the take-off of the projects. From the respective state budgets, the projects are expected to gulp over N150 billion in the interim.
Findings by our correspondents, however, established in some of the states, in spite of the funds already spent, that the airport sites had been abandoned with the building equipment rotting away.
In some instances, farmers initially displaced from site had moved back to resume cultivation while herdsmen and their cattle are enjoying unrestrained grazing on some others. In the case of Ogun State in particular, the previous airport site chosen by the Gbenga Daniel administration was abandoned for an entirely new location.
In Ondo State, many aviation workers at the Akure airport, for want of what to do, have taken to full time farming and hunting, according to findings.
Osun
Investigations revealed that the proposed site of the MKO International Airport, Osun State, had been desolate since 2013 when Governor Rauf Aregbesola commenced the project.
Having spent about N2.7 billion on the project, The Point gathered that work had since been halted at the site while equipment owned by the Nigeria Air Force-owned company, Aeronautical Engineering and Technical Services Limited, handling the airport project, had been abandoned at the project site.
Today, farmers, most of who were said to have been paid off by the state government, had returned to the site and allotted lands to themselves, owing to the collapse of the site's perimeter fence.
Zamfara
Going by what Governor Mahmuda Shinkafi promised in 2007, the state's airport project, which had reportedly gulped over N4 billion, ought to have been completed by April 2009. Today, however, the project has joined the league of abandoned projects.
The state government was to provide 15 per cent of the total cost while the EXIM Bank of Malaysia was to provide the state government with a loan of 35 per cent of the total cost of the project.
One of the consultants handling the projects, who chose not to be mentioned, told The Point that the project was being delayed due to shortage of funds.
"The construction of the runway alone will gulp N9 billion but the state has only provided about N4 billion to be used in the execution of the project," he said.

Anambra
As far as Governor Willie Obiano is concerned, building a cargo airport on Anambra soil will boost trade and commerce and encourage export of farm produce to other states. But the concern of industry watchers is that building an airport in a state surrounded by two airports (Asaba airport, Delta and Owerri International airport) is wasteful.
Though, the involvement of Orient Petroleum Plc, Elite International Investments Limited and China Aviation Planning and Development Company Limited in funding the project might be a welcome development, a Lagos-based business development manager, Mr. Charles Oloyede, said he expected the state to partner with Imo State or Delta State on building the cargo airport in either of the states to cut cost.
Ekiti
Like Obiano, Governor Ayodele Fayose of Ekiti State, who is in his second term, has also started building an airport in Ado-Ekiti at a cost of N20 billion.
Besides the allegations levelled against Fayose over diversion of the state's funds, the state owes workers about seven months salaries.
An entrepreneur, Mr. Kehinde Ojo, said, "Spending about N20 billion on airport is a waste of funds when salaries are being owed. Ekiti is about 30 minutes' drive from Akure, Ondo State, which also has an airport that is not viable.
"And if the highway between the two cities were to be dualised, that could cut the journey time by 50 per cent. This is one viable alternative to what is obviously 'a white elephant project', which he could partner Governor Rotimi Akeredolu of Ondo State to develop. And they can toll the road afterwards, to recoup their investment and create a source of additional revenue for their states," he said.
Ogun
In the case of the Gateway state, the drama witnessed by observers was quite different from other states. Here, two governors initiated and signed Memorandum of Understanding for two cargo airports within 10 years.
For instance, former Governor Gbenga Daniel's government claimed to have commenced work on the site of an international cargo airport located at Iperu-Remo in the Ikenne Local Government Area of the state in 2005.
A few years later, Governor Ibikunle Amosun initiated another plan to build another airport, this time, at Imosan Village, Wasimi, Ewekoro. For two years now, only the perimeter fencing has been done on the new site, which sits on a 5 by 5 kilometre piece of land.
"When we came on board in 2011, we were aware of the agro cargo airport project started by the previous administration. The contractor claimed that he must be paid before he could release the design. How on earth will I pay for what I have not seen? We will go ahead to embark on a new design of the project and one person or some group of people cannot box us to a corner with their antics," Amosun had said.
It's waste of resources – Aviation experts
Meanwhile, experts in the aviation industry have blamed the leadership of the states for what they described as colossal waste of resources.
An aviation consultant, Mr. Chris Akiotu, explained that building of several airports by states was tantamount to a waste of insufficient funds as the states could collaborate to establish airports based on comparative advantages. He said, "Building another airport in the South-West when Akure and Ibadan are not viable is a product of shallow thinking. It is the result of electing unexposed people to key positions in the different tiers of government.
"It is also a failure of our legislative systems because lawmakers in the house of assembly are supposed to vet any project initiated by the executive arm and oppose if they believe it is not viable like the proposed airports." On his part, the Managing Director, Starburst Aviation limited, Capt. David Olubadewo, urged state governments to focus more on constructing projects to ease infrastructure decay across the states, noting that airport construction and maintenance was quite expensive.
He said building airports that would not be viable "could lead to more economic hardship as some other things would suffer."
"Aside from Lagos and Abuja airports, about 30 others are not viable because the airlines too are equally battling to survive in an industry where policies are introduced to frustrate their operations," he added.
FOCUS MORE ON INFRASTRUCTURE DEFICIT – ECONOMIST
Like the aviation experts, some economic analysts, who spoke with our correspondent, maintained that most of the states do not need cargo airports to drive economic activities.
Managing Consultant, EcoPoint Consult, Dr. Ajibade Owoyemi, said he expected the states to pay more attention to providing basic amenities for residents.
According to him, adding to the existing debt portfolio of the states is like endangering the future of states by setting wrong priorities.
He said, "Instead of borrowing N15 billion to build an airport, it is better to divert such fund for the provision of roads, power and health facilities for tax payers in the states.
"More than 80 per cent of Nigerian airports cater for less than 100,000 passengers, annually, and that should be enough to serve as 'investors' beware' (caveat emptor) for them."
Reacting to the intention of some of the states to borrow from either local or foreign financial institutions to finance such projects, financial analysts insisted that government must checkmate borrowing for such projects.
A former director at Zenith Bank, Dr. Wale Bolorunduro, said all arms of government should meet and agree on the reason for borrowing. And where it is compulsory to do so, he said that it had to be for infrastructure that would improve the economy of the state.
"We should improve our revenue while we get long-term financing to fix infrastructure. But we must come to the table to identify the infrastructure and not that someone will take China EXIM loan to build an airport. Things must be prioritised and properly matched because long-term borrowing must bring optimal solution," he said.
NO GOING BACK ON AIRPORT PROJECTS – GOVERNORS
However, the governors of some of the states have denied the allegations of abandoning the projects across their states, blaming the delay in completion on federal government policies and economic recession.
In Osun, Head, Bureau of Communication and Strategy, Office of the Governor, Mr. Semiu Okanlawon, told The Point that the state government was relying on the Federal Government's counterpart funding to resume work at the site.
"Ogbeni Aregbesola has assured all that the project will be completed before the end of his second term in August, 2018. A lot of work had been done on the site," he said.
Meanwhile, Governor Samuel Ortom of Benue State has said that his administration will not make any financial contribution to the N28 billion cargo airport to be built in the state.
He said, "The cargo airport is purely a private initiative by a consortium, the Benue State Government is not going to pay one naira. How can I go and construct an airport when I can't pay salaries as and when due?
"There is no need for that. This consortium has arranged a funding of this project and because we are providing the enabling environment and providing land, they offered the state about 15 per cent equity."
Like others, Amosun insisted that there was no going back on the international cargo airport project.
According to him, the project was suspended by the government and not the state. "I had written a letter to the Federal Government to appeal and encourage it to complete the project, since its benefits to the government and the people of the state are immense, government cannot afford to abandon it now," he said.
Also, Governor Fayose said, "Ekiti airport will facilitate development. It doesn't matter what anybody is saying. Many years after, they will come to appreciate what we are doing. So far, so good, in spite of the paucity of resources in our coffers, we are not doing badly."
Additional reports by Timothy Agbor