• He was lost for one week, says Uncle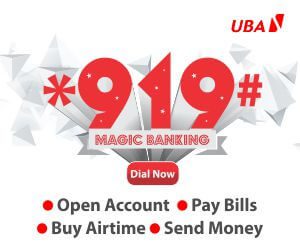 The corpse of an 1 8-month-old baby, Master Victor Ayomide Kondgi, has been found in the Igbesa, Ado-Odo/Otta Local Government area of Ogun State.
The deceased was reportedly dumped in a soakaway pit, near an uncompleted building by unknown killers, after removing his genital organs, tongue and toes.
Father of the deceased, Monday Kondgi, 37, and his wife, were unable to narrate the incidence as they wept uncontrollably when our correspondent visited their Igbesa home.
However, Kondgi's brother-in-law, Thomas Messan, though visibly shaken, managed to talk to The Point. He said little Victor's mum was at a roundabout, popularly called Orita in the Edu-Agbara area of Igbesa, selling rice when the boy strayed, adding that the family had immediately searched the nooks and crannies of the entire community without any trace of the missing boy.
He said, "While the search lasted, all the markets and shops in the area were ordered to be closed by concerned community leaders who wanted immediate results. The deceased boy had twice been kidnapped. The first time, he was found in the nearby bush along Edu junction. That would actually be the third time he would be disappearing.
"On that fateful day, when I was about going out, I had a discussion with his mother on the need to enrol the boy at a nearby private school. Tragedy finally struck when the boy went missing the third time. That was around 6:30pm. We searched everywhere without any success. The following day, I went to report the matter at the Unilever Police Post in Agbara."
Messan added that a few days after the late Victor was declared missing, there was a distress call by the owner of an uncompleted building in the neighbourhood, who stumbled on the decomposing corpse of the boy inside a soakaway pit at the site.
"The owner of the house quickly went to the Ijanikin Police Station to report the incident. They called me when the Police got there. I had to rush there only to see the baby, dead," Messan said.
He also expressed the belief that the child must have been killed by ritualists, stressing that "everyone in Yorubaland knows that when a corpse is found without vital body parts, then ritualists are at work."
Commenting on the issue, the Baale (Head) of the Edu Community, Chief Sunday Fagbenro, said when he was informed about the child's disappearance, he directed that the matter be reported to the Police, and at the same time, organised a search party to comb the entire locality. He said he had summoned all his chiefs to map out strategies that would prevent a recurrence.
"We are still investigating the matter. Our men and officers have been told to put up an enhanced patrol of the whole community," a police officer at the Agbara Police Station, who craved anonymity, said.