Nigeria's Manchester City wonder kid, Kelechi Iheanacho, has been listed alongside two compatriots, Jordon Ibe and Dele Alli, who have opted to play for England for the 2015 Golden Boy award.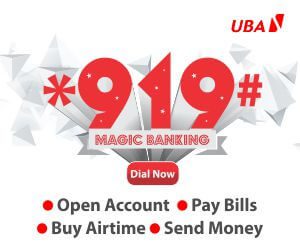 The award is given by sport journalists to a young football player, playing in Europe, perceived to have been the most impressive during a calendar year. All nominees must be under the age of 21 and play in a European nation's top tier.
More often than not, winning the award has been a precursor to absolutely remarkable careers, including but not limited to Lionel Messi, Wayne Rooney, Sergio Aguero, Isco, Paul Pogba and Raheem Sterling, among others. This year features no shortage of worthy youngsters who could be the next European megastars.
Here are the top 10 contenders for the Golden Boy 2015 award:
10. Jordon Ibe
Had a solid loan spell for Ibe in Derby County at the beginning of the year, and returned to score his first goal for Liverpool in a big Europa League win over Rubin Kazan.
9. Dele Alli
Tottenham's midfield general, Alli after dumping Nigeria for an England shirt, seems to have everything going right for him. However, it remains to be seen if he will win the annual Golden Boy award currently held by Raheem Sterling.
8. Kelechi Iheanacho
Manchester City have been nearly unbeatable this season, while Kelechi Iheanacho's late winner against Crystal Palace was one of the highlights of the campaign.
7. Luke Shaw
Prior to his heart-breaking injury, Shaw was making a serious case for the top defender in the Premier League this season – Marcos Rojo has found it hard to replace the England man.
6. Hector Bellerin
Bellerin was a vital member of Arsenal's 2015 FA Cup Final-winning team, shutting out Aston Villa in a 4-0 romp.
5. Sandro Ramirez
A sleeper pick from Barcelona, Ramirez was a star for Barca B and scored several goals for the team in La Liga, the Copa Del Ray and the Champions League.
4. Goncalo Guedes
Considered by some to be the next Cristiano Ronaldo, Guedes has been making a name for himself with Benfica during a solid season in Portugal.

3. Ruben Neves
Huge year for Neves who has just gotten better as 2015 has gone on. In October, the Porto midfielder became the youngest captain in Champions League history.
2. Adrien Rabiot
He may still be struggling to force his way into Paris Saint- Germain's first team, but Rabiot's elegance, grace and invention in possession has seen one or two major sides take a look at the young Frenchman.
1. Anthony Martial
2015 has been the breakout year for Martial between AS Monaco and Manchester United. He impressed for Monaco last season, and has indicated that he may live up to his hefty price tag with the Red Devils after making a high-profile summer move. Five goals in as many games so far have made for an encouraging start