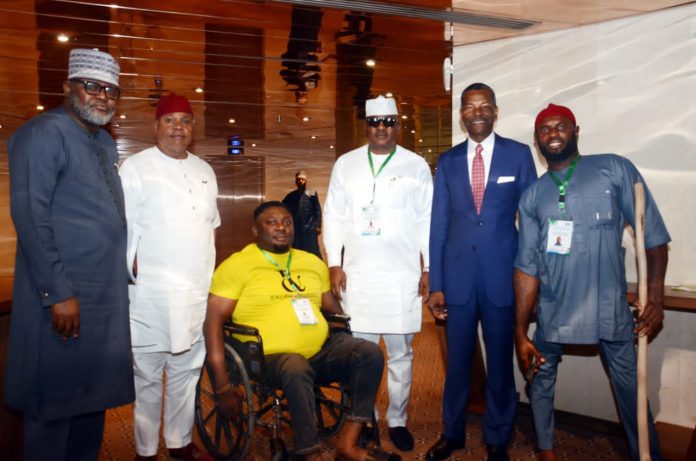 Ahead of the 2023 General Elections, the All Progressives Congress (APC) has unveiled plans to attract over 25 million votes from Persons With Disabilities (PWDs) as part of the strategy to ensure the victory of Asiwaju Bola Ahmed Tinubu and Senator Kashim Shettima presidential ticket, governorship as well as national and state assembly candidates of the party.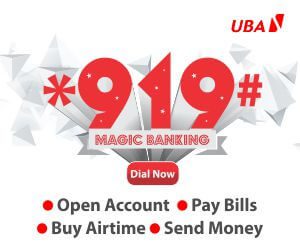 This was disclosed on Thursday by the APC National Leader, Persons With Disabilities (PWDs), Hon. Tolu Bankole at the maiden APC PWDs National Summit he convened for the Party's State and Zonal Leaders which held at the Transcorp Hilton Hotel in Abuja.
"Over 25 million votes from PWDs are waiting to change the 2023 general elections narratives and we have resolved to set up all inclusive PWDs campaign structure to the polling units level, to work for the victory of our presidential ticket; Asiwaju Bola Ahmed Tinubu and Senator Kashim Shettima; our governors and other candidates of our party.
"Today, we shall agree on the modalities for our PWDs Campaign Council for Asiwaju Bola Ahmed Tinubu/Shettima 2028, to ensure victory, knowing that APC is for Nigerians and Nigerians are for APC," Bankole stated in his address at the summit.
While Bankole thanked President Muhammadu Buhari, for assenting to the Discrimination Against Persons with Disabilities (Prohibition) Bill, he appealed to state governors to domesticated the Act. He also called on the President to appoint a PWD as a minister.
"Like Oliver Twist, we call on our dearest President to complete his love for PWDs by appointing a PWD as a Minister in his cabinet to finally put a nail on the coffin of discrimination, stigmatisation and rejection of PWDs in Nigeria," he said.
The APC PWDs National Leader stated that the current challenges in the country cannot overshadow the infrastructural accomplishments of the President Buhari government.
"Despite our current challenges, Nigeria's giant infrastructural revolution under the government of President Buhari is incomparable. The drums of dooms and wars because of insecurity must stop.
"Let us give peace a chance by working for the peace and stability of Nigeria irrespective of religion, tribe or ethnicity.
"Let's talk peace; work for peace; let's embrace peace; let's work for a united and prosperous Nigeria for Nigerians. Nigeria's security is the collective responsibility of all Nigerians. If you see something please say something, that is the key to lasting peace in Nigeria. Enough is enough, this beat of war must stop, we in the PWDs community will not dance to it." Bankole said.
Attendees at the maiden APC PWDs National Summit for State and Zonal Leaders, included the APC Deputy National Organizing Secretary, Nze Chidi Duru; Deputy National Financial Secretary, Hon. Hamma-Adama Ali Kumo; former member, House of Representatives, Abass Braimah, among others.