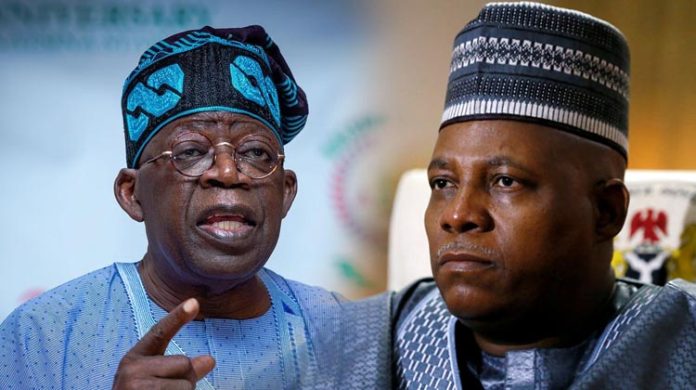 BY AUGUSTINE AVWODE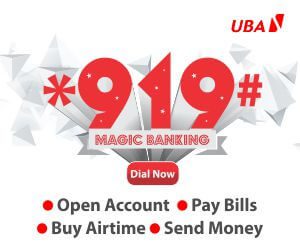 In the last few days, the seemingly implacable ghost of a Muslim-Muslim ticket that has troubled the ruling All Progressives Congress tends to have been quietly laid to rest for good. With the emergence of former Lagos State Governor, Asiwaju Bola Tinubu, in the June 8, presidential primary of the APC, a potentially explosive issue of the would-be running mate was opened. Explosive because Nigeria is a country that places a lot of emphasis on 'balancing factor' on almost all aspects of national life.
Tinubu had defeated 13 other contenders to emerge the flag bearer of the APC at the Special National Convention of the party held in Abuja. He won with a total vote of 1,271which was not surprising after he got the endorsement of six aspirants, who stepped down for him. He was trailed by former Transportation Minister, Chibuike Rotimi Amaechi, who came a distant second with 316 votes and Vice President Yemi Osinbajo, who secured a paltry 235.
After a period of 'searching for who fits the bill', Tinubu on July 10, announced Senator Kashim Shettima, former governor of Borno state, as his running mate for the 2023 election. Tinubu personally made the disclosure while addressing journalists after meeting with President Muhammadu Buhari in Daura, Katsina state.
Bayo Onanuga, director of media, Tinubu Campaign Organisation, then later echoed Shettima's selection in a statement, saying "All Progressives Congress Presidential Candidate and National Leader, Asiwaju Bola Ahmed Tinubu on Sunday confirmed Senator Kashim Shettima as his Vice Presidential candidate.
"Senator Shettima is former Governor of Borno State and a close associate of Tinubu, who has been a staunch supporter and campaigner for the choice of Tinubu as the next President of Nigeria. He toured many states with Tinubu since December 2021 where he addressed party delegates and mobilised support for the former Governor of Lagos State."
The announcement came shortly after Ibrahim Masari, who was picked as the running mate of Tinubu in a "placeholder" capacity because of time constraint due to requirements by the Independent National Electoral Commission, stepped down. Masari declared in his withdrawal statement that it was an "honour and privilege" to be nominated. He added that "I realized that my decision will enable Asiwaju have more latitude to give more accommodation and inclusion that will position our party to win the coming elections, with the support of the people of Nigeria." Then ten days later, Tinubu officially unveiled Shettima at the Shehu Musa Yar'Adua Centre, Abuja.
As to be expected, Tinubu's choice of running mate elicited widespread criticisms because both men are Muslims. But in defence of his decision, Tinubu argued that what mattered most was "competence in governance" and that "To forge ahead as a nation toward development and prosperity, we must break free of old binds. We must recalibrate our political calculations to where competence and fairness matter more than reductive demographics," he had said.
But two days before the choice was announced, Kano State Governor, Abdullahi Ganduje, had alerted the nation on July 8, that Tinubu had agreed to pick a Muslim as running mate.
"We advised him to pick a Muslim deputy. He has agreed," Ganduje said. And for the avoidance of doubt, reiterated it that "A Muslim-Muslim ticket is a reality. It is not something new in Nigeria," while urging the people to pray for Tinubu.
It was a development that came amid speculations over who Tinubu would pick as his running mate, as the final deadline for the submission of candidates' drew nearer.
"No one who seeks to be president of Nigeria should ever deploy the tool of religious extremism and exclusivism as a tool to win elections. This is very, very dangerous. And this is very sad"
MOUNTING OPPOSITION
Interestingly, even prior to the announcement of Masari as the "placeholder" candidate, the Christian Association of Nigeria (CAN) had warned the presidential candidates of all the political parties against choosing running mates of the same religion or faith.
"Any party that tries same religion ticket will fail. This is not 1993. Even when we have a joint Muslim/Christian ticket, the church still goes through hell. Only God knows the number of Christians that have been killed in the last seven years with no one apprehended or prosecuted. Imagine how bad it will be if we have two Muslims in power? The extant Nigerian Constitution promotes religious balance," CAN had argued in a statement.
From within the party and outside it, a barrage of criticisms followed the announcement. A former Secretary to the Government of the Federation and chieftain of the APC, Babachir Lawal, described the choice of Shettima as a "disastrous error."
The former SGF said though Tinubu is a good man and great listener, it is in the nature of power that sycophants and lapdogs have the most influence on leaders with such character traits.
He lamented that Tinubu fell for self-serving lapdogs, and warned that the Muslim-Muslim ticket was dead on arrival.
Lawal,in a statement he personally signed said, "I will be the very last person to stand in the way of my very good friend Tinubu's path to the presidency. This is because since 2011 my consuming passion has been for him to succeed Buhari as President of Nigeria.

"I have on several occasions passed on to him counsels and messages from some well-meaning Nigerians intended to alert him on the possible outcomes of the Presidential ticket permutations. Tinubu is a very good man. He is a great listener. He has a very humble and friendly disposition to everyone. He is very generous in both cash and kind, especially where it could advance his political interests. But I have realized that it is in the nature of power that sycophants and lapdogs have the most influence on leaders with such character traits.
"They will lie to him, malign and disparage others and generally do anything to curry his favor and to also put well-meaning associates in bad light. I suspect this is what has happened to my friend. This is the calamity that has befallen my friend."
He added that "Buhari, their first son will not be on the ballot in 2023. Atiku their second son will be. Proof of a possible Islamic agenda was leaked when Governor Ganduje, the 'Kadmul Islam', gave advance notice that Tinubu had assured them he would be nominating a moslem as his running mate.
"Expecting Nigerians to ignore this crass insensitivity to the country's diversity amounts to acceding to the perpetration of very grave injustice and discrimination against a huge segment of the society. No one who seeks to be president of Nigeria should ever deploy the tool of religious extremism and exclusivism as a tool to win elections. This is very, very dangerous. And this is very sad. But, barring any last minute change of mind, Bola has made his choice."
Lawal urged Buhari and APC national chairman, Senator Abdullahi Adamu,to intervene, saying "President Mohammed Buhari should exercise his powers as the Commander-in-Chief and as the APC Leader to revoke this nomination of a VP by Tinubu. The APC National Chairman should refuse to sign the nomination forms if not rescinded," but nothing happened.
STOUT DEFENCE OFCHOICE
But Tinubu has stuck to his choice. He has argued that "This chapter in our nation's history demands a bold yet pragmatic approach. In selecting Senator Shettima I have committed myself to this path. I have made the hard choice because I believe it is the best choice.
"Together, we shall build this party and this nation. This is where politics must end and leadership must begin. True leadership is not grounded in religious pandering, populism or sentiment. To forge ahead as a nation towards development and prosperity, we must, instead, break the shackles of old thinking," he wrote on his official twitter handle @officialABAT
Last week, Tinubu took the battle straight to the camp of CAN. He assured the leadership of the CAN that he will not run his administration on the basis of religion if elected President of Nigeria.
Tinubu who met with the CAN leadership in Abuja at an interactive session assured them that the same way his administration did not discriminate against anyone either based on tribe, religion or gender when he was Lagos Governor, he would not start such in office as president. He was accompanied by his wife, Senator Oluremi Tinubu, Presidential Running mate, Senator Kashim Shettima, House of Representatives Speaker Femi Gbajabiamila, Governors Hope Uzodinnma (Imo), David Umahi (Ebonyi), Abdullahi Ganduje (Kano), Abdulrahman Abdulrasaq (Kwara), Deputy Senate Leader, Senator Boroffice Ajayi, Senate Chief Whip, Senator Orji Uzor Kalu, Minister of Special Duties, Senator George Akume and many others.
The leadership of CAN under new president Daniel Okoh presented a charter of demands and issues to the APC presidential candidate.
They demanded among others state police or a decentralized policing system, devolution of power to states, equal rights for all religions and their adherents, right to self-determination by all ethnic groups, right to control natural resources by communities that bear them, no to open grazing, and equitable electoral system that guarantees the right to vote and be voted for by all.
In his response, Tinubu said, "My belief in the need for secular government and faith-based organizations to work in unison is not something adopted recently to benefit my campaign.
"As Governor of Lagos, I partnered with the Christian to improve lives and foster education. For instance, I returned mission schools to their owners, most of whom are Christians.
"I instituted yearly Christian Denomination Service at the Governor's residence as we approached the new year. This tradition continues in Lagos.
"More importantly, we fostered an atmosphere of religious tolerance and inter-faith collaboration. My cabinet was diverse and talented.
"In the exercise of government, I did not give a thought to whether a team member was Christian or Muslim, Yoruba, Igbo or Arewa.
"I have never lent myself to baseless prejudice and discrimination. To do so would be a recipe for failure in the governance of a diverse society and I am not a man that is familiar with failing.
"I never chased people out of Lagos nor made them feel unwanted. Under my administration, Lagos welcomed all comers and continues to do so today.
"After me, Lagos has had one Muslim and two Christian governors. I may not be perfect. What human being is? But I am not a petty man secretly wedded to secret biases and prejudices.
"As such, I see all Nigerians as equals and as brothers and sisters in our national family. This means no one is inherently inferior or superior to anyone else, regardless of faith, place of origin, social status and gender. Anyone who does not hold this fair and equitable view, should not run for president in a country such as ours."
He explained that "The rumour that this is some plot to suppress the Christian community is untrue and unfortunate. I can no more suppress the Christians of this nation than I can suppress the Christians in my own household, my very family. You all know my wife is Christian and a pastor. My children are Christians. I can no more disown them and their choice of faith than I can disown myself.
As a husband and father to Christian wife and children, hearing such allegations is hurtful."
Tinubu then shared his campaign policies with the Christian leaders and asked for their support, saying "We must move the nation forward more quickly so that hatred and pettiness haven't a chance to imbed themselves and become the main colours of the fabric of our society.
"My team, Senator Shettima and I have crafted our Action Plan for Nigeria titled Renewed Hope. This agenda is based on the progressive notion that our economy must be recalibrated to ensure better jobs and wages for people. And that all are entitled to basic health care and education. We will combat hunger and poverty by growing more food and better rewarding farmers for their toil.
"We shall revive our industrial capacity to provide work for our growing urban population and to produce more of the things that we need.
"Where the private sector thrives, we will not attempt to fix what is not broken. Where it falters, government shall lend a hand to keep people employed and the economy vibrant. Where there is a gap, we must fill it so that we more fully employ our idle workforce and productive capacity," he added among other things.
"The rumour that this is some plot to suppress the Christian community is untrue and unfortunate. …As a husband and father to Christian wife and children, hearing such allegations is hurtful"
Moyo Jaji, political scientist and chieftain of the APC told The Point that following the meeting of Asiwaju and CAN, the noise about Muslim-Muslim ticket ought to be laid to rest. He argued that the faith of candidates in a political contest should not really be a big deal.
"Ideally, it is expected that it should be laid to rest because governance is not about religion. It is about who would be there to steer the ship of state to the Promised Land. And it has nothing to do with whether you are a Muslim or a Christian. But some people are using it for their own selfish interest. I can tell you that within the APC, there are some people who are Muslims who are aggrieved. They are Muslims quite well, but the feel that where Tinubu went to pick the Muslim is not acceptable to them. We are talking of those who all along had looked forward to seeing a running mate from North West to Tinubu, felt a bit uncomfortable that a Kanuri man is the one chosen.
"But with this meeting Tinubu has had with the Christian community leaders, I am sure the level of opposition will drastically reduce. I hope it does. Truth is we emphasise the minor and leave the major unattended," he argued.
Similarly, lawyer and public affairs analyst, Eric Omojiota, said while the fear by the Christian community could be founded and well placed, Nigerians should have asked if Tinubu's wife, Senator Remi Tinubu, has been persecuted by her husband on account of her faith.
"I know the fears of the Christian community. It was borne apparently from the experiences in the last seven years or so of the Buhari administration. But I can tell you that Tinubu has demonstrated, like he claimed, that if he could not Islamise his own wife, children and household, if he allowed everyone to practice his faith, how would he be able to do that on a large scale to Nigerians.
Is it not said that charity begins from home? Tinubu is not the type to tell the world that the place of his wife is the "kitchen and the other room." So, I feel that Nigerians will be over-reacting if they continue to insist on a no Muslim-Muslim ticket bases on the attitude of other leaders to such a sensitive issue. For me, the earlier Nigerians moved to issues that are more important – economy, security, infrastructure, employment, devolution of powers and other more serious issues like the leadership of CAN raised, these are the major things we should be looking at. Unfortunately, people are not raising these issues. We have just about 90 days more now. Let us all look at the bigger picture than stay focused on religious issue."
Without doubt, the mood of the nation seems to have changed and now more disposed and tolerant to the question of Muslim-Muslim ticket than before. But whether the ghost of the controversial same faith ticket is now fully interred following that landmark interaction last week, only time will tell.