<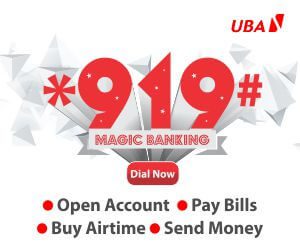 BY BENEDICT NWACHUKWU, ABUJA
It was double jeopardy for the former National Chairman of the ruling All Progressives Congress (APC), Adams Oshiomole, as his frequent visits to the Buhari House National Secretariat of the party since last week to lobby the incumbent Sen Abdullahi Adamu and his National Working Committee (NWC) to support the candidacy of a particular aspirant from the South West hit the rocks.
Also, scores of protesters who claimed to be members of APC, from Edo North, Friday besieged the party's national secretariat to protest the decision of the former Edo State governor to contest the Edo North Senatorial seat at the 2023 general elections.
This came days after the former APC national chairman who was touted to have joined the presidential race as a decoy withdrew from the 2023 presidential race to pursue his senatorial ambition.
Oshiomhole was among 351 Senatorial aspirants screened last Saturday by the party for a ticket to contest the Edo North senatorial election by the APC screening committee.
The group during the protest, claimed it became necessary following rumours that the party was set to give its ticket to Oshiomole to fly its flag at next year's election.
Speaking for the group, Stephen Asemah, told journalists at the scene of protest that the former Edo State governor remains suspended from the Party as court cases surrounding his removal as National Chairman in 2020 were yet to be fully determined.
Asemah expressed fears that should Oshiomole win the election, litigations arising from his victory might cost the party the only Senatorial seat it has in Edo State to the ruling Peoples Democratic Party, PDP.
Recalling that the former Edo governor's grandstanding caused the APC to lose the governoship seat to PDP in the last
election in the State, Asemah warned that if the party gives the ticket to him, the party might experience a repeat of 2020 fate.
The group also recalled that there is a pending petition written against Oshiomole concerning his alleged involvement in a fraud in the construction of a medical facility in the state.
However, Oshiomole, who was in the APC national secretariat at the time of the protest, failed to address journalists who were waiting for him to respond to the allegations leveled against him.
He had met with Abdullahi Adamu, on Thursday and Friday behind closed doors at the party's National Secretariat but at the end of the meeting, they refused to address the media.