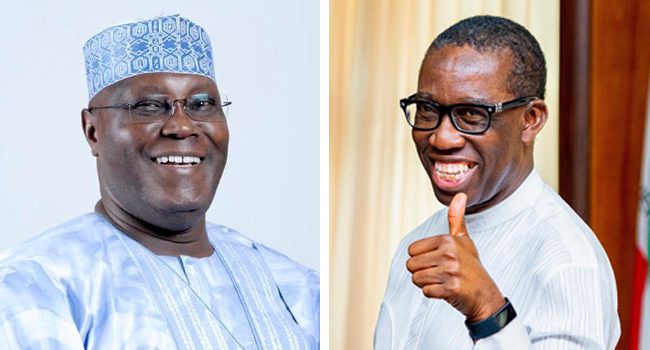 A Lagos State People's Democratic Party chieftain and the National Deputy Secretary, Nigerian Business Communities for Atiku / Okowa, Sam Aiboni, has described the presidential candidate of the party, Atiku Abubakar, as a leader whose track records in all facets of life remain unbeatable.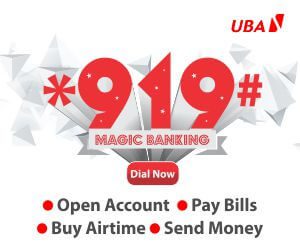 Aiboni, who made these remarks during his sensitization tour of Ikoyi and Victoria Island in the Eti – Osa Local Government Area of Lagos State, noted that Atiku had not only contributed immensely to the nation's socio – economic development, but had successfully stood against the absurdities of life and raised the bar for equity, courage, justice and peace.
He explained that Nigerians won't forget in a hurry the PDP's achievements under the Obasanjo / Atiku administration in the areas of infrastructural and human capital initiatives as well as life transforming developmental projects through a well articulated policy direction under the supervision of Atiku as the chairman of the government's economic team.
The PDP chieftain noted that during the Obasanjo / Atiku administration, the Atiku- led economic team accelerated the rebuilding of a virile, strong and economically viable country, which offered Nigerians unequalled opportunities to erect enduring blocks that got quality of the people's life elevated.
Aiboni said that on assessment of all the presidential candidates, none was comparable to Atiku in his patriotism and belief in the unity of Nigeria.
The legal luminary further stated that all leaders and teeming members of the PDP must have considered Atiku's steerling qualities of steadfastness, honesty, exemplary leadership, business acumen and proven integrity before entrusting hm with the party's presidential ticket.
He portrayed the PDP presidential candidate as a poltician of moral courage and rectitude whose passion and dedication to the advancement of the Nigerian society were unequalled.
" We in the business world and the political class in particular and Nigerians in general are happy that Alhaji Atiku, a man with wonderful achievements and a big zest that has provided the platform for many to rest, is making himself available to serve his fatherland and we are happy to identify with him in his determination to ensure the nation's over all development.
The NBC National Deputy Secretary thanked the leadership of the party and all the teeming members for their choice of Atiku as the party's presidential candidate, stressing that this has, no doubt, demonstrated an open identification with an emerging success story.
While calling on the people to cast their votes for the PDP presidential candidate come February 25, Aiboni assured Nigerians that the future of the country under Atiku would witness a greater level of development in all areas of life with the implementation of people – oriented programmes that would impact in an unprecedented manner on the life of the people.