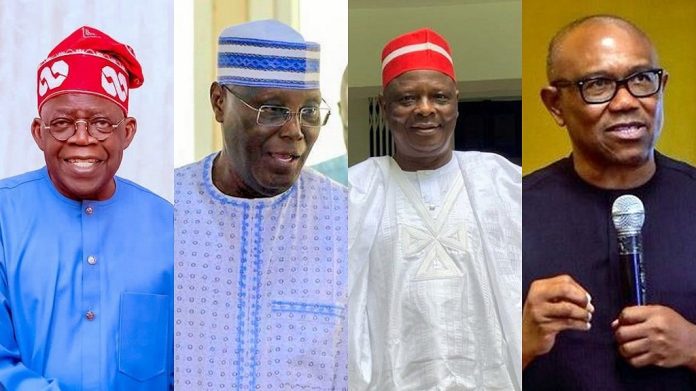 Vow not to follow endorsements by Arewa, Ohanaeze, Afenifere
Say ethnicity won't play major roles in 2023 polls
Warn candidates against tribal, religious politicking
BY TIMOTHY AGBOR, BENEDICT NWACHUKWU, MAYOWA SAMUEL AND BRIGHT JACOB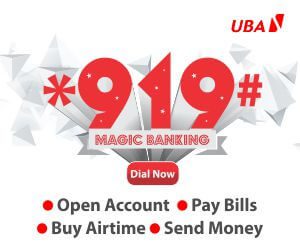 Seasoned politicians in Nigeria have said that the 2023 general elections might be a departure from the political norm where citizens vote based on ethnic and religious lines.
They said the majority of Nigerians may shun endorsements made by the leadership of their various tribes for presidential candidates and vote based on their personal conviction of the competence and capability of the contender.
COMPETENCE, CAPABILITY OF CONTENDERS IMPORTANT
A prominent politician in the South West geo political zone, Niyi Owolade, said Nigerians had been voting along ethnic and religious divides since independence, but noted that such principle had never transformed into good governance for the country.
Owolade said there might be paradigm shift next year where voters are eagerly waiting for the full manifestos of the presidential candidates during debates and that citizens would make their choice based on their personal convictions and not by the endorsements of candidates by various socio-political and cultural groups including Arewa, Ohanaeze and Afenifere.
He said in an exclusive interview with The Point, "It's rather unfortunate that it has been the case that people in Nigeria tend to vote for people who come from their areas. If you recall, generally speaking back from independence, people tend to vote for people from their areas, but not everybody or people want to do that now.
However, I believe some interesting things will happen in the 2023 elections. It's not as straightforward as it seems. I am sure that the Igbo may want to vote for Obi.
In the South West, people will make their minds up by themselves. Endorsements won't work in the South West. It's not like Awolowo (Obafemi) is on the ticket. It's a different ball game if it was someone that people know and they love, and in the North, I still don't know if the whole North will vote for Atiku (Abubakar), it won't be everybody.
"It's difficult for you to say you have endorsed somebody and you expect people to vote for that person. People will think by themselves this time around and decide on who to vote for that would make Nigeria great again because we are in dire straits. The situation has never been so bad. So, individuals will have to decide on themselves. So, all Igbos won't follow whatever endorsements Ohanaeze Ndigbo has made, all Yoruba won't follow whatever endorsements Afenifere has made and same with the Arewa. I know some Igbos' who don't like Peter Obi and I know many Yorubas who don't like Bola Ahmed Tinubu and the same with Atiku.
"I think the implication of this ethnic voting is that there is going to be a debate where Nigerians will listen directly to these candidates and hear their plans for Nigerians. The situation will be different this time because it is not going to be that someone is from my tribe and so I must vote for him. I think this time around, people will want to vote for someone they trust that can govern Nigeria in the present exceptional circumstance we find ourselves in, not because there is an endorsement somewhere. Endorsements are political gimmicks that politicians will always do. With greatest respect to those who are endorsing, I think individuals are going to decide by themselves who they want to vote for based on the trust and capability of those who are contesting," he said.
ETHNIC, RELIGIOUS REPRESENTATION WOULD FIZZLE OUT SOON
In a chat with another prominent politician, Leke Ogunsola, he said the clamour for ethnic and religious representation would fizzle out before January, saying that neither ethnicity nor religion would play a major role in the election.
Ogunsola said, "The politics that is playing out now is not the real politics. When we get to the bridge, we will cross it. Candidates and their supporters are trying to whip up ethnic and religious emotions and there is nothing bad in that, it's part of politics but you will find out that in the next few weeks, all those sentiments will fizzle out. Just like we had during the primaries of the APC, you will find out that before that night at the Eagles Square, there were lots of intrigues and all what not, but you can see how it ended. What we are looking out at the end of the day is a president with a national outlook. I know by December, the first week in January, we will know where we are going. I am very sure that ethnicity won't play a major role in 2023. You remember that Atiku said that if he was not given a ticket by the PDP, he would support Tinubu.
"When APC decided on a Muslim-Muslim ticket, you will discover that the noise was much but in the last few weeks, it has gone down. In the past, I don't think we have had a part where religion would play a major role. At the end of the day, you will just see that what we need is somebody who is well organised and focused."
Also speaking, a chieftain of Afenifere political organisation, Gboyega Adejumo, urged Nigerians to desist from allowing ethnicity, religion to becloud their sense of reasoning for competence and capacity to deliver as they go to the poll next year.
He said voting for the sake of ethnic and religious belonging would further worsen Nigeria's situation, and urged Nigerians, especially Yoruba people to think beyond their popular thinking and saying that they need to support their own.
Adejumo noted that in the spirit of equity and fairness, it was the turn of an Igbo person to preside over the affairs of the nation and said Afenifere supported Peter Obi because of his competence and high moral standard.

The Executive Committee member of the Afenifere National Caucus Council and politician argued that it was animalistic for Nigerians to allow ethnicity to override competence in the forthcoming polls.
He said, "There is no way this (2023 elections) can be reduced to ethic lines. We are a political organisation and we can only promote the one that matches with what Nigeria wants. If anyone says Yoruba support Yoruba, Igbo support Igbo and Fulani support Fulani, then, Atiku has won because there are two presidential candidates from the south, there is only one from the North. Is that the way Nigeria should run? If we reduce it to ethnicity, that it must be Yoruba for Yoruba, then, of course, we are not different from animals.
"We understand the underscore of politicians and those who will take advantage of our revered leader (Pa Fasoranti) to play ethnic game, to try and play a selfish game and bring about their own political interest rather than the generality of the masses. Afenifere is never built in ethnic interest and I continue to tell people in all my interviews that in the First Republic, Afenifere was the only successful political party that was able to have representations in all of the regions of Nigeria
"Afenifere had 26 members in the Northern House of Assembly, and the Northern House of Assembly didn't even have a member in the Southern Assembly. Afenifere had 11 members in the East and the leader of the East was Ikoku, the son of Alvan Ikoku who defeated his father and he was the leader of opposition in the South East and Alhaji Maitama Sule who was a leader of the opposition in the North. So, Afenifere is a national body that even Papa Awolowo at a time supported Ernest Ikoli, who is an Ijaw man against Prince Akinsanya, who is not just Yoruba, who is also Ijebu Remo like him, but it was based on the principle of equity, it was based on the principle of justice, it was based on the principle of having to follow the high moral ground.
"It's not about somebody from Ijebu and so, I must support him. What was the crux of the matter then was about federalism and Awolowo felt it was only a system of government to help a multi-cultural, multi religious, multi linguistic nation that we have. So, what Afenifere had always done is that when we listened to Shugaba (Abdulrahman) in 1959 when Shagari (Shehu) had him extradited out of Nigeria and in standing on high moral ground, we brought him back and Awolowo went to court and won.
When we supported the inclusion of Northern Cameroon and Area called Gongola was added to Nigeria, it was Papa Awolowo based on high moral ground. When we did the exact thing with Southern Cameroon, that's the way Awolowo would do it. That was the legacy left to us and if you read Baba Awolowo's books, it's written there where he then predicted that an Ijaw man will become President someday. Why didn't he say he had got to be a Yoruba man? So, on that high moral ground we stand. All other grounds are sinking grounds."
"It's difficult for you to say you have endorsed somebody and you expect people to vote for that person. People will think by themselves this time around and decide on who to vote for that would make Nigeria great again because we are in dire straits. The situation has never been so bad. So, individuals will have to decide on themselves"
POLITICIANS HAVE NOTHING TO OFFER
Speaking with The Point, an elder statesman, Ezewunwa Anuruodor, a veteran of second Republic politics, said the act is totally against the law of the game and tenets of the foundation of Nigeria as a country.
"This is not the first election or politics in our country, Nigeria. I have seen and participated in several elections but I want to tell you that this is the very first election where ethnicity and religion have become the bedrock of those who want to preside over our affairs. It's totally condemnable. There are no reasons whatsoever to warrant these leanings. Nigeria has been a home for different tribes and religions yet we have been living together as one. Politics or elections have never divided us.
Why must it be now when we claim we are wiser?
"This goes a long way to prove that politicians have nothing to offer. They are interested in their own well-being that is why whatever they can do to achieve their desire which of course is to preside over the wealth of our country not we the people; they will do that without hesitation. In the days of Zik, Awolowo and Ahmadu Bello and the rest of them, which some of you refer to as when the country was in darkness, such things like campaigns based on tribe and religion were not there. Even in the days of Shagari, Zik, Awolowo, Ibrahim Waziri and Aminu Kano, Nigerians had the privilege to vote who they wanted to vote for based on what they perceived about him, not the tribe he came from or religion he belongs to," he said.
Anuruodor argued that the things that bind us together have been destroyed and that is the reason politicians who have nothing to offer but believe in their ill-gotten wealth are bent on destroying our co-existence.
"This is new in the history of our politics and elections. Obasanjo contested against Olu False in 1999 nobody talked about both of them being Yoruba. Yar'Adua contested against President Buhari, nobody made an issue out of it. So when did this evil trend of tribe and religion creep into our politics. It's simply because those angling for the position of president are not qualified. They have nothing to tell us.
"Look at Tinubu and his claim that it is his turn. Atiku went to the north and told them that they don't need the vote of Yoruba and Igbo to make him President. How can these men lead us out of the too many crises we are into with these mindsets? I have keenly listened to most of them; it's only Peter Obi who openly told Nigerians not to vote for him because he is an Igbo man or a Christian. This is exactly what somebody who is seeking our votes to become our president should address us. If I hear him make such comments like Tinubu and Atiku then I will believe Nigeria is finished.
"I want to tell you without fear of contradiction that the involvement of Tinubu and Atiku in this election is the root of this devilish act of tribal and religious campaign. If Tinubu did not spit on the faces of the northern Christians by choosing a fellow Moslem from the north as running mate, the issue of religion would not have come up. If Atiku has not jumped into the race wanting to take over from a northern Fulani brother, nobody will talk about the tribe. Let me tell you, even as some Nigerians are saying there should be equity and morality, and are demanding for President from the South East Igbo, if Tinubu has chosen a northern Christian those who are campaigning with religion and tribe would not have been doing so.
"We often say, an old man cannot be at home and a goat delivers while on a leech. You can see what the Afenifere leader, Ayo Adebanjo is saying. He is resolute in what he believes is right which is to allow equity and morality to prevail. But even as I believe in his arguments I have the opinion that power is taken not given. However, if those who are lining up to be our president are doing that because they believe with the northern Moslems or northerners they will win, what it means is that if they get there, they will divide the country along these lines and that will be the beginning of the end of this country. This is exactly the belief of Tinubu and Atiku. It's very unfortunate."
"The I must be Nigeria's President by force is the reason behind this dirty politics we are witnessing now", were the words of a lawyer and political analyst, Sylva Emeka while reacting to the trend of ethnicity and religious campaigns that have taken over Nigeria's politics.
Emeka while reacting to the divisive trends in the country's political life leading to the 2023 general election where four out of 18 presidential candidates are tagged front runners, said the advent of tribal and religious politics is because people who have no business contesting for Nigeria's presidency emerged from their party's primary and because they have nothing to campaign with resulted to the use of tribe and religion.
"It's clear that Atiku and Tinubu had no business becoming the standard bearers of their parties. Many people believed the Vice President, Professor Osinbajo would have emerged as the APC candidate while the PDP would have settled for Peter Obi before he left to join the Labour Party but these were not so. It was the emergence of Tinubu who as a Muslim chose a Muslim as a running mate that hyped up the religious sentiment. For Atiku, his decision to run at the heels of a Fulani man completing eight years when the power should rightly shift to the south created room for tribal campaigns.
"Ordinarily, Atiku would not have told the north recently that they did not need the votes of the Yoruba and Igbo to make him President. Because Tinubu wrestled the ticket from his party, he believed as a southern Muslim he needs the votes of northern Muslims to win the 2023 election. That is why one must avoid committing any crime because once you commit a crime, in your effort to cover it you commit more. What the two of them committed is a crime against our politics and it will keep haunting them through the election. I don't have to mince words; they brought negative narratives to our politics when we should be advancing like the rest of the world.
"We cannot wish it away. APC people are saying the Muslim Muslim ticket is the best politics Tinubu has played because that is what would make him win the election. What does that mean? The northern Christians are inconsequential and that their votes are not relevant. Atiku on the other hand wants to prove that it's the birthright of the northern Fulanis to rule Nigeria. In fact, these men have destroyed our politics. When we are searching for what will unite us, they introduce what will divide us the more. Pa Adebanjo is resolute in his stand about the presidency shifting to the South East Igbo in 2023. If I may ask, is it not the right thing to do in a country facing serious agitations based on government marginalization? Anybody insulting him for standing firm on what he believes is morally right should have his head examined."
"If Tinubu did not spit on the faces of the northern Christians by choosing a fellow Moslem from the north as running mate, the issue of religion would not have come up. If Atiku has not jumped into the race wanting to take over from a northern Fulani brother, nobody will talk about the tribe"
He also warned that the country will get worse if something is not done fast to stop the campaigns built on these two vices of tribe and religion adding that the matter must be addressed head on.
"These issues of religion and tribe being whipped up by these politicians and their supporters are destroying our already broken down country. Something drastic must be done. This is the time for the National Orientation Agency to wake up from deep slumber. You know the worst thing; I don't even know where the anti-graft organizations' interests lie. If they really want us to have free, fair, transparent and credible elections next year, they must beam their searchlights on these politicians now and arrest every ugly situation they want to introduce. But trust them; some of their bosses may be on the payroll of these same politicians."
On his part, a former speaker of the Ogun State House of Assembly, Muyiwa Oladipo has urged the presidential candidates of the various political parties in the country not to rely on ethnicity, region or religion to win the 2023 election.
The former two-time commissioner in the state stated that what Nigerians are in need of is a candidate with their interests at heart who has capacity and capability.
Speaking with The Point, the former consultant to Governor Dapo Abiodun, said religion and ethnicity "is something we will still live with for some time to come, it can't be whisked away. But once you have round pegs in round holes, and they are able to stabilize the polity, then ethnic and religious politics will go into oblivion.
"It is capacity and capability that should be the reason for electing anybody in Nigeria today. All we need is a person that has the genuine interest of Nigerians at heart. Yes, they may use ethnicity and religion to get there, but the end will justify the means, the APC chieftain noted.