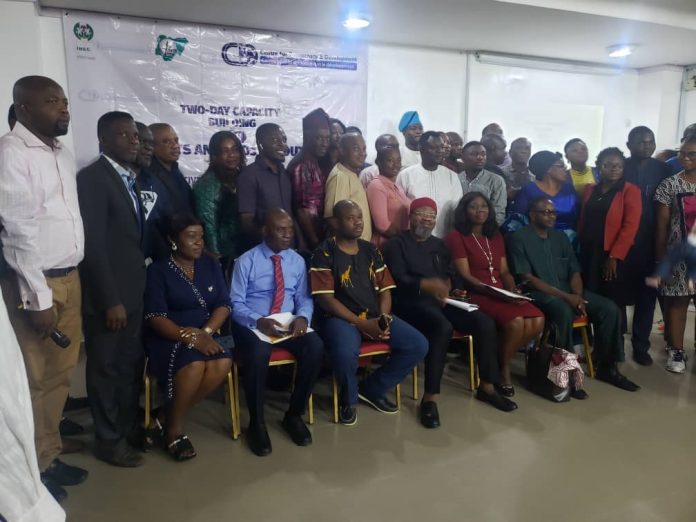 BY TIMOTHY AGBOR, OSOGBO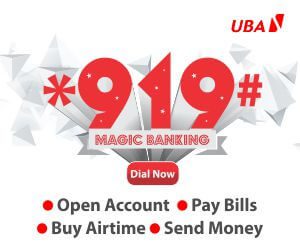 The Nigeria Union of Journalists has called on candidates seeking elections into various political positions to ensure that they appear in person at debate venues ahead of the 2023 General Elections.
This charge was made by the NUJ President, Chris Isiguzo while declaring open a two-day capacity building workshop for journalists and civil society organisations in the South West held in Ikeja, Lagos State on Monday.
The training, organised by the Centre for Democracy and Development and Independent National Electoral Commission in partnership with NUJ, is being attended by journalists and CSOs from the zone.
Participants will be trained on the topic: "Conflict Sensitive Reporting, 2023 General Elections and Countering Fake News between Monday and Tuesday, November 14 and 15.
Speaking at the opening ceremony on the "Role of the Media in the Conflict of Peaceful Elections," Iziguzo urged candidates at different levels to avail themselves the opportunity of appearing at debate venues, stressing that it was very cardinal to democracy.
He asked media professionals to maintain the highest possible standards in their practice, and to take the issue of peace as a cardinal in order not to implode areas that are already fragile.
Iziguzo further said that, "the media must always beam their searchlight on the election management body-INEC to ensure that it is impartial and competent, that it embraces transparency and inclusivity in its composition and mandate in order to discharge its duties effectively."
"The task of the media, especially national media outlets, is not and should not be to function as a mouthpiece for any government body or particular candidate. Its basic role is to enlighten and educate the public and act as a neutral, objective platform for the free debate of all points of view.
"For this reason, therefore, I want to call on candidates at different levels to avail themselves and to appear at debate venues. It's very cardinal to democracy."
"Journalists in Nigeria should work towards the advancement of the right of freedom of expression, access to information, freedom of the press, media independence, conflict transformation and peace building. These are prerequisites for open governance and development, which ultimately serve the public interest," he said.
In his opening remarks, Idayat Hassan, Director, CDD-West Africa, charged participants to be active during the training and ensure that they practicalise all they would be taught.
Giving the remarks on behalf of Hassan, the Senior Program Officer, CDD-West Africa, Austin Aigbe stressed that citizens trust information from the media and having the engagement is vital as sensitive reporting is key for a peaceful election.