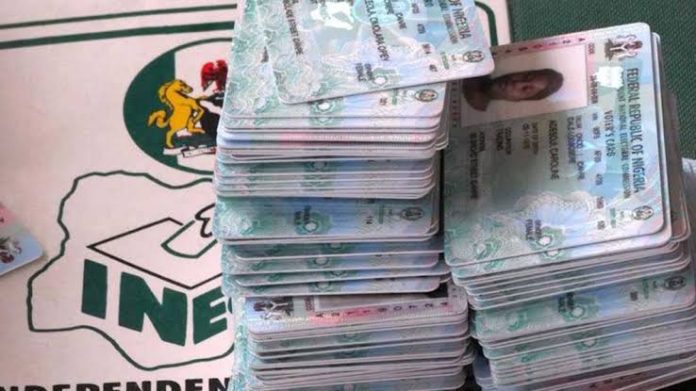 Lagos, Kano, Kaduna, Rivers lead pack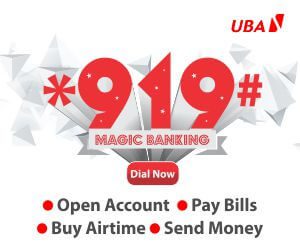 Elections no longer business as usual – Analyst
BY BRIGHT JACOB
The final figure of the Permanent Voters Card registrants recently updated by the Independent National Electoral Commission for the 2023 general elections shows Lagos, Kano, Kaduna and Rivers States among the states with the highest number of Nigerians eligible to vote. Yobe, Gombe and Ekiti States, together with the Federal Capital Territory, Abuja, make up the rear.
After an uncertain registration period that was greeted by court cases over the non-extension of registration deadline, INEC has said 96.2 million Nigerians are currently registered to participate in the general elections.
However, political pundits have begun to analyse the implications of the outcome of the figures on the 2023 polls.
A close look at the data released by INEC shows that Lagos has 7,155,920 million registrants closely followed by Kano State with 6,026,850 million PVC registrants. Kaduna, Rivers, Delta and Katsina States follow with 4,411,723 million, 3,689,197 million, 3,386,791 million and 3,570,740 million, respectively.
Other states are Oyo (3,330,336 million), Plateau (2,840,094 million), Bauchi (2,801,512 million), Anambra (2,761,467 million), Nasarawa (2,759,943 million), Ogun (2,720,422 million), Benue (2,667,902 million), Edo (2,576,474 million), Borno (2,564,197 million), Akwa Ibom (2,447,438 million), Adamawa (2,234,550 million), Imo (2,272,293 million) and Jigawa (2,272,293 million)
Making up the numbers are: Sokoto (2,233,575 million), Abia (2,202,242 million), Taraba (2,088,260 million), Ondo (2,047,598 million), Osun (2,043,107 million), Kebbi (2,076,798 million), Kogi (2,009,229 million), Zamfara (1,955,777 million), Enugu (1,944,016 million), Bayelsa (1,367,834 million), Cross River (1,894,640 million), Ebonyi (1,861,443 million), Kwara (1,736,858 million), Yobe (1,518,327 million), Gombe (1,394,393 million), FCT (1,344,856 million) and Ekiti (1,034,811 million).
By regions, the North West, made up of Jigawa, Kaduna, Kano, Katsina, Kebbi, Sokoto and Zamfara have the highest total number registrants with about 22.67 million registered eligible voters.
The South West, which comprises Lagos, Ogun, Oyo, Osun, Ekiti and Ondo states recorded about 18.3 million would-be voters while the South South with Akwa Ibom, Bayelsa, Cross River, Delta, Edo and Rivers States have about 15.2 million.
The North Central region, composed of Benue, Kogi, Kwara, Nasarawa, Niger, Plateau and the FCT recorded about 14.1 million of eligible voters, while the North East (Adamawa, Bauchi, Borno, Gombe, Taraba, Yobe) and South East (Abia, Anambra, Ebonyi, Enugu, Imo) have 12.8 million and 11.5 million eligible voters, respectively.
Starting from the South West, home to the candidate of the All Progressives Congress, Bola Ahmed Tinubu, and barring any unforeseen contingencies, many political analysts say it will likely be a clean sweep for the former Governor of Lagos State in the region.
Asides from Lagos with about 7.2 million registered voters, and where it is believed Tinubu enjoys a level of popularity, the other South West states also come under his sphere of influence and with about 18.3 million of the eligible voters coming from the region, Tinubu may be hard to stop there.
However, political commentators also agree that he has to put in the work in the North West which has about 22.67m eligible voters. One of the states in the region, Kano, is viewed by many to be a "Kwankwasiyya" state.
It may also be dicey to "cede" the North East to Tinubu, a Southern Muslim. Though from the APC stock, some of his die-hard supporters insist that the party had enjoyed a lot of loyalty from that region during the 2019 presidential election because of incumbent president, Muhammadu Buhari, a Northern Muslim.
Obviously, no vote is insignificant. The votes from the South East, totaling about 11.49 million, could shore up Tinubu's election bid. But the region has always been apathetic to the APC. But as campaigns have kicked off, that narrative may be changing anytime soon.
Adamawa State, home to the candidate of the PDP, Abubakar, has about 2.2 million eligible voters. The state which falls into the North East recorded about 12 million voters in the region. And though the region used to be a PDP stronghold, the APC has, nonetheless, continued to make headway into the region.

With the Governor of Rivers State, Nyesom Wike, still at loggerheads with the leaders of the party and no end in sight yet for the rift in the party, the South South region with about 15.2 million of the eligible voters may choose to vote for the Labour Party, even though Atiku's running mate, Ifeanyi Okowa, is from Delta State.
The candidate of the Labour Party, Peter Obi, has his region, the South East, recording the lowest number of registered voters, 11.49 million. Though analysts say that his supporters, especially in the North Central, who besieged his recent political rallies in the region may compensate for that.
It remains to be seen whether Obi, a Southern Christian, who chose a Northern Muslim running mate, Datti Ahmed, would also get a chunk of the votes in the North West, South West and North East. The first two regions have a combined voter power of about 40.97 million eligible voters.
A political analyst, Udume Emevo, who spoke to The Point, said it would likely not be business as usual during the election. Emevo said political parties who were relying on "old glory" would be disappointed during the election because, according to him, people wanted positive change.
Emevo stated that the total number of 96.2 million PVC registrants released by INEC was not necessarily all those who had their PVCs in their possession. He also noted that the figure from the South East was low, but would not affect Obi.
Furthermore, he cautioned Atiku and Tinubu to "work harder" in their stronghold states, as nothing would be guaranteed during the election.
"I don't think it (elections) will be business as usual. I think that this time around, Nigerians will no longer be influenced by regional politics or loyalty. Therefore, nobody should rely on old glory. Nigerians want change, and I mean positive change.
"I am also surprised at the number of PVC registrants. Do they all have PVCs? Have they all collected their PVCs? The figure for the South East is on the low side, but I don't think it will affect Obi.
"The big politicians…I mean Atiku and Tinubu, should work harder in those states that are usually considered as either PDP or APC strongholds. Nothing will be guaranteed this time around," he told our correspondent.