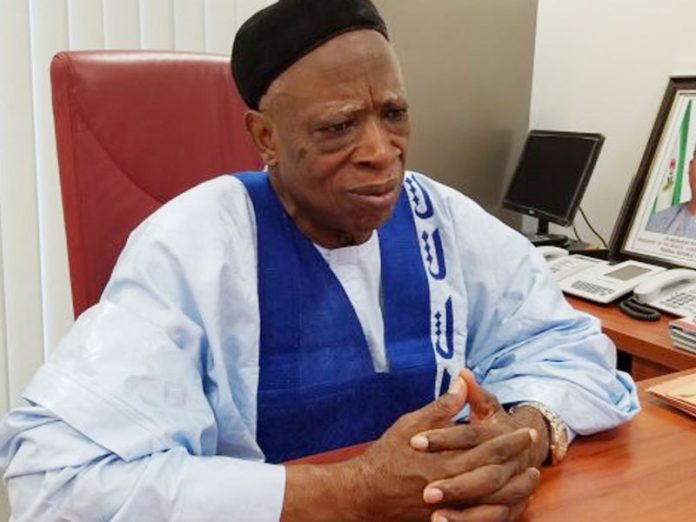 … as big wigs frustrate intra-party reconciliation moves
PDP, APC worst hit
Wike, Ortom, Makinde, Mimiko, Fayose, Amosun, Nnamani adamant
Atiku will win without Wike – Babatope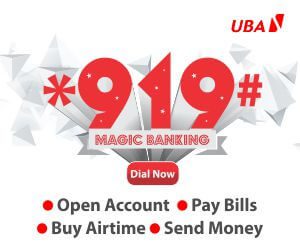 BY TIMOTHY AGBOR, MAYOWA SAMUEL AND BRIGHT JACOB
Ahead of the 2023 general elections, political actors are leaving no one in doubt that the contest would be prosecuted on the basis of personal interest rather than party allegiance, investigations by The Point have shown.
This has made the processes of reconciliation within the parties, especially the big two – All Progressives Congress and People's Democratic Party, tedious and difficult as those involved have rebuffed all entreaties and stuck tenaciously to their guns.
Indeed, it would seem that the sanctity of the fabled notions of party supremacy and loyalty that compel party members in years past to always abide by decisions taken by party leaderships have seemingly been thrown out of the window as political actors now openly flaunt their positions, convictions and action plans that are patently against their parties with no iota of compunction or reservations.
It forms an opposition within the party, as they hardly mind if such positions run contrary to those of their parties as long as such fit into their personal agenda and interests. The development has been forcefully thrown to the fore, the often quoted "no permanent friends but only permanent interests in politics".
On Wednesday night, a meeting of the most unlikely political allies was held behind closed doors in Port Harcourt, the Rivers State capital. It had in attendance the host, Governor Nyesom Wike and two APC governors – Governor Dave Umahi of Ebonyi State and his Cross River State counterpart, Ben Ayade. They were accompanied to the meeting by Governor Okezie Ikpeazu of Abia State.
Wike and Ikpeazu are among the G5 power brokers in the PDP. The duo alongside three other PDP governors of Oyo, Enugu and Benue constitute the G5 which has for months demanded the resignation of PDP National Chairman, Iyorchia Ayu, as a precondition to support the party's presidential candidate, Atiku Abubakar.
Also, Umahi had for almost two years now dumped the PDP in November 2020 and joined the APC. He would later contest the APC presidential primary in mid-2022 but was trounced by former Lagos State governor, Bola Tinubu.
Equally, Ayade left the PDP for the APC in May 2021 and he also jostled to be the ruling party's flag bearer. He was also defeated by Tinubu.
Before they fell apart as a result of Umahi's defection to APC, Wike and Umahi were former political allies. Umahi's defection set off a series of vitriolic exchanges between the two of them. But in less than 24 months, the two have given ample definition to the no permanent enemies but permanent interests in politics statement.
For Umahi, last Wednesday's meeting with Wike would be the third within six months. He did previously in June and in August 2022.
Notwithstanding the fact that details of Wednesday's meeting were unknown as none of the four governors spoke to journalists, there are suggestions that it could likely be for a formidable political alliance ahead of next February's presidential poll.
While Wike and his allies have bluntly refused to join in campaigning for Atiku, it remains in the realm of speculation if they will support Tinubu or Labour Party's presidential candidate, Peter Obi, in the February contest for the nation's number one job.
Governor Wike caused no little stir recently when he visited his Lagos State counterpart, Babajide Sanwo-Olu. With a full knowledge that his party, the PDP, has a gubernatorial candidate that is seeking to unseat Sanwo-Olu, an APC governor, Wike threw his weight behind his reelection through an open endorsement for a second time.
Since he lost the presidential ticket to Atiku Abubakar, Wike had imposed on himself the duty of ensuring that the party observes fairness and equity within its fold. For him, Atiku's emergence as the standard-bearer of the PDP in the primary in April completed a tripartite occupation of the presidential candidacy, national championship and chairman of the Board of Trustees seats by Northerners.
According to Wike, the arrangement ran contrary to the party's principles of fairness, balance and equity.
Though Walid Jibrin, then-chairman of the BoT, later resigned and paved the way for Adolphus Wabara, from the South East to occupy the position in an acting capacity, the crisis rocking the party has continued to simmer, as Wike and his group insist Ayu must resign so that the party can stand a chance of beating the APC in the presidential contest.

As if taking a cue from Wike, Governor Samuel Ortom of Benue State recently declared that had it not been for one thing, he would have endorsed the presidential candidate of the Labour Party, Peter Obi.
Obi had gone to visit him and to inform him that he would be visiting the victims of ravaging flood in Benue when he made the statement.
"Curiously, when the APC presidential candidate, Bola Tinubu, was in Akure, Ondo State on Sunday to receive blessings from the leader of Afenifere, Reuben Fasoranti, Makinde was represented by his deputy, Bayo Lawal"
On Saturday, Oyo State Governor, Seyi Makinde declared during a radio programme that unless the PDP does the needful, he would not support Atiku in the coming election.
Curiously, when the APC presidential candidate, Bola Tinubu, was in Akure, Ondo State on Sunday to receive blessings from the leader of Afenifere, Reuben Fasoranti, Makinde was represented by his deputy, Bayo Lawal.
In a 54-minute audio circulated on social media after the Akure meeting, Lawal, who spoke in Yoruba, said Makinde asked him to tell the gathering that he truly supports the ambition of Tinubu as the next president of Nigeria.
And it keeps getting more interesting as the domino effect of the stance by the G-5 has seemingly rubbed off on a former governor of Ondo State, Olusegun Mimiko, who curtly turned down the offer to take up the role of PDP Presidential Campaign Coordinator for Ondo State. Mimiko said he couldn't turn a blind eye to the PDP not having a national chairman from the south. Mimiko also announced that he stood in solidarity with Wike and the other PDP chieftains fighting for this cause.
From Edo State, a PDP chieftain and Director of Mobilisation, Nigeria Diaspora Youth Coalition for Peter Obi, Ogbeide Ifaluyi-Isibor, has pledged his allegiance to Obi. Ogbeide said he was campaigning for the LP candidate because "we want to secure the future for our children."
Former governor of Ekiti State on the platform of the PDP, Ayodele Fayose, has never hidden his support for the candidacy of the APC. In fact he was seen accompanying Wike to the Lagos State event where he openly endorsed Sanwo-Olu. The former governor was recently quoted as saying that "I have nothing against Atiku, Peter Obi is not my enemy, but Jagaban is my candidate."
More damning is the case of the senatorial candidate of the PDP representing Enugu East Senatorial District, Chimaroke Nnamani, who had begun to campaign for the candidate of the APC, Bola Tinubu.
According to Nnamani, who was a former governor of Enugu State, Tinubu's performance in office as Governor of Lagos State dwarfed those of his contemporaries in office between 1999 and 2007.
In Ogun, the immediate past governor under the APC, Ibikunle Amosun, publicly declared support for the candidate of the African Democratic Congress, Biyi Otegbeye. Amosun, who should have naturally pitched his tent with the incumbent governor, Dapo Abiodun, also of the APC, said in a celebrated BBC Yoruba interview that he didn't want anything to do with Abiodun anymore.
In reaction, Abiodun had called his bluff, insisting that the former governor would not derail his ambition for a second term in office. Furthermore, the governor said that Amosun's actions are clearly "anti-party" activities.
NEED TO BALANCE PERSONAL, PUBLIC INTERESTS
Speaking to The Point, a chieftain of the APC in Ogun State, Tunde Ipaiye, said that the situation of things in the political parties shouldn't be a thing of surprise as competition and nursing of interests were allowed in politics. Also, he said both had to be balanced as such moves by the politicians were not peculiar to Nigeria only, but is a global phenomenon.
Speaking further, Ipaiye said that the Rivers State governor "sees more than what we see", and it would be difficult to interpret and judge his "position" if things got to a point where it was needful he (Wike) balanced personal interest and the people's interest.
"Politics is politics," Ipaiye began. "And there has always been competition and interests. We need to balance both, as it is a global phenomenon. This is the period people have to manage both personal interest and public interest, and (have) the ability to create a balance.
"So, it actually depends on from where you're looking at it as it's not peculiar to Nigeria. What happened in the Republican Party is an example. Some of them didn't believe in Donald Trump when he was president and dissociated themselves from him all the time.
"So, coming back to the PDP, Wike and what he believes in, I'm sure he sees more than what we see because I'm not a member of the PDP. But when it gets to a point where he needs to balance his personal interest and the interest of his people, then it will be difficult to interpret and make a judgment about his position," Ipaiye said.
He described the face-off between Amosun and Abiodun in Ogun state as "funny, delicate and an aberration." Ipaiye, who was a former Commissioner for Health under Amosun, but currently in the camp of Abiodun, stated that his "boss" should have learnt from the mistake of supporting a candidate from another political party during the last governorship race in the state.
Ipaiye said, "What is happening in Ogun State as far as my boss is concerned is a bit funny, delicate and an aberration. I do not expect that a particular person will make a mistake twice.
"Recall that in 2019…we were in APC and went to contest under APM (Allied People's Movement). Then, we had an opinion and a point to prove. But to prove a point that didn't show anything? I don't see any reason why you should do it again. That's the purpose of learning, and why some of us are not in that caucus anymore.
The World Bank consultant also said he had asked Amosun why he didn't contest his senatorial seat under the platform he was supporting in the governorship race. Ipaiye said even though Amosun had his reasons for that, his position was "a bit complex and complicated."
Whether there is any comparison between Wike and Amosun's actions, Ipaiye said there was none, stating that unlike Amosun, Wike had not declared support for any other person or party. Told, however, that Wike endorsed the governor of Lagos state, Babajide Sanwo-Olu, Ipaiye disagreed; pointing out that Wike's support is "sensational".
"Wike's support for Sanwo-Olu is only sensational. Wike does not have any voting rights in Lagos. He is not a stakeholder in Lagos State. For those of us who have the capacity to do a deep background (check)…to do a better interpretation, it was just sensational and it is part of politicking. But he is not a card-carrying voter in Lagos. He doesn't have his political interest in Lagos.
"(Amosun is) a senator representing a senatorial district within Ogun State. He's like the Federal Government in Ogun State. He is in a party that is at the epicenter, but supporting somebody else in another party. They're not the same," he declared.
On his part, the National Coordinator of the Human Rights Writers Association of Nigeria, Emmanuel Onwubiko, told The Point that politicians were free to decide where they want to be and who they want to support. He said individuals who belong to the various political parties should not be compelled to vote for the candidates of their parties only.
Onwubiko added that infighting within political parties was "normal" and "didn't really matter," noting also that where people's interest lay in politics matters a lot.
The human rights activist also slammed the PDP for being the cause of the crisis rocking the party. While submitting that the party violated its own constitution when it gave the presidential ticket to a northerner, he said any member who took exception to the actions of the party would be justified if they acted against the aspirations of the party.
Giving his assessment, Onwubiko said, "Politicians have their civil, political and constitutional rights to decide where they want to be and who they want to support. Nobody will force anyone. Because you belong to APC, you cannot begin to say that all card-carrying members of the party, who are not comfortable with any arrangements in the party, must vote for APC, nonetheless.
It is not done.
"Even in Britain, look at the recent political development with the Prime Minister…you saw how the Westminster parliament produced three PMs within a year, and these infightings are all within the same political formation. So, it doesn't really matter. It's all about politics and where your interest is or where the perceived interest of your people lies.
"So, the former and current governors, and even anyone else, have their reasons for doing what they are doing, and they have the rights, too. Nobody should force them to support anyone.
"By the way, PDP is even in violation of its own constitution, because the party is not supposed to give the presidential slot to the North. PDP has even committed an offense against its own constitution.
"So, if they have a rebellion within the PDP, the PDP is an 'experimental' reason why rebellion is in their ranks. The party hierarchy didn't respect what the PDP constitution said regarding zoning for the office of presidency."
UNHEALTHY POLITICAL DEVELOPMENT
A lawyer and chieftain of the PDP in Edo State, Anselm Ojezua, however, said the face-off between politicians and their parties was not healthy for party politics. Citing the example of the PDP and Wike, Ojezua said the Rivers state governor only got inconsolable after he didn't win the party's nomination, even though it seemed he was fighting for southern interests.
Ojezua questioned Wike's rationale for sustaining the fight against the PDP when he knew the chairman of the party was elected before the zonal committee, headed by Ortom submitted its report to the NEC. He also said the committee didn't recommend that Ayu would resign if a northerner won the presidential primary.
Ojezua said, "Clearly, the face-off is not healthy for party politics. But unfortunately, you find it happening every once in a while. People may react differently to situations. But what is the problem here? Somebody contested for nomination, he didn't get nominated and then he became inconsolable.
"That is what is going on now, even though he is trying to hide under the toga of fighting for southern interests. But what makes me very skeptical about that argument is the fact that Ayu had already been elected before Ortom as chairman of the zoning committee submitted their report. So, it means that when they were recommending that the position of presidency should be thrown open, they knew there was the implication or possibility of a northerner getting it.
"And I do not recall that there was anywhere in their recommendations or in the resolution of the National Executive Committee that if a northerner gets it, the chairman will vacate his seat. If they didn't make these conditions at the material time, why bring it up after the fact when everything had been done?"
He also said Wike failed to keep to the promise he made at the convention ground of working with and supporting whoever emerged as the candidate of the party. Ojezua argued that if Wike was really a Southern presidency crusader as he claims, he would have given Peter Obi, a south-easterner, the chance to emerge as the party's flag bearer, since former president Jonathan, from Wike's South South region, had already tasted power.
"And then when you superimpose Wike's declaration at the venue of the primary, before he made his campaign speech, his first declaration was that he would cooperate with and support whoever won the contest. What has happened to that?
"And if it's a question of the presidency coming to the South, they say he who comes to equity must come with clean hands. So, coming to the South, you would have expected that Wike, from the South South, should know well. Jonathan had the presidency from the zone (South South). You would have expected Wike to allow Peter Obi from the South East to emerge."
On the commentaries that Wike is exercising his rights, Ojezua said the rights an individual had to contest an election didn't extend to the point where it would allow that person to begin to fight his party even when the party had taken a decision on a matter.
Ojezua also said it was wrong to compare what Wike was doing in Nigeria with anything of similar nature in the US or UK as no foreign politician had ever lost a nomination and "goes to the cleaners" the way Wike did.
The frontline politician equally stated that Nigerians were now beginning to lose patience with Wike because they don't find his theatrics funny anymore. He said the PDP would "not bend or violate its rules" because Wike was unhappy.
Ojezua also said that anyone seeking the presidency should get the support and cooperation of the other regions, instead of hiding under the platforms of "it is our right" or "emi lo kan." According to him, that is how to wake up to the realities of politics.
"So, if they have a rebellion within the PDP, the PDP is an 'experimental' reason why rebellion is in their ranks. The party hierarchy didn't respect what the PDP constitution said regarding zoning for the office of presidency"
ATIKU WILL WIN WITHOUT WIKE – BABATOPE
Elder statesman and a chieftain of the PDP, Ebenezer Babatope, has said the apparent anti-party activities of Wike and others in his camp would not affect the fortunes of the party in the 2023 general elections.
Babatope, a former Minister of Transportation, expressed strong hope of reconciliation between Wike and the party, saying that should the governor prove adamant, the presidential candidate of the party would emerge victorious without Wike's support.
While speaking with The Point in Osogbo, Babatope said though Wike had reasons to be aggrieved, he noted that the party was supreme and that the party was going to move forward should Wike continued with his anti-party acts.
The PDP chieftain said, "I am not disturbed by what Nyesom Wike has said. As you know very well that party politics is not rub my back and I rub yours, we are going to have crises and problems but I have the belief that close to the election, all these will be resolved and our party will be together because we are members of the PDP and nothing can move us out of there except for God almighty.
"So, I am not moved at all. Nyesom Wike is a very illustrious leader of the party and he has contributed so much to the party and I have looked at this issue at one time or the other and I can tell you that he will change his mind.
"And I am happy that in Osun State, the Osun State PDP which I am a member of has resolved to vote for our party and vote for our presidential candidate. But, we wait until these issues are resolved and if they are not resolved, God Almighty will be the solution.
"If Nyesom Wike won't agree with the party, we of the PDP in Osun have resolved to vote for the party. We have no alternative because the party is supreme and we will ensure no one goes against that. If the worst comes to worst and Wike doesn't change his mind, we will move forward and we will win," Babatope noted.