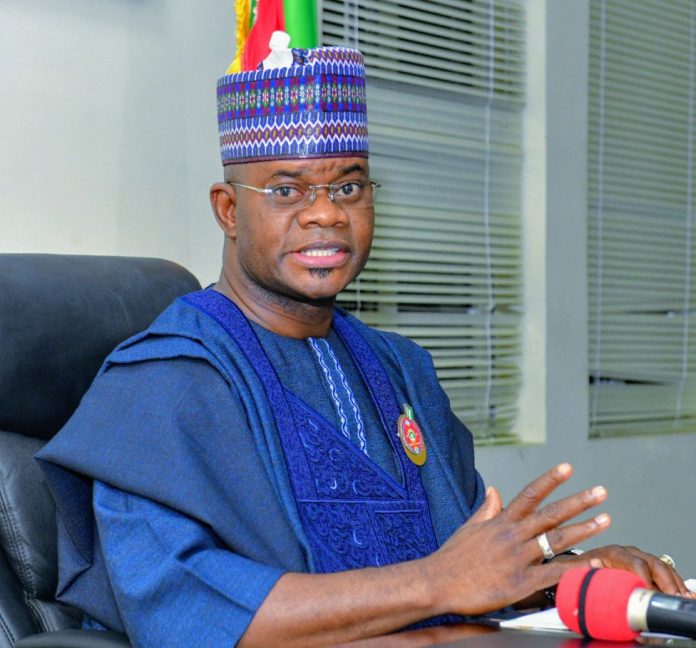 Describes withdrawal report as 'desperate concoction of political jesters'
Kogi Gov remains APC's star boy – Party members
We'll accept him with open arms – PDP campaign council
BY AUGUSTINE AVWODE, MAYOWA SAMUEL AND JACOB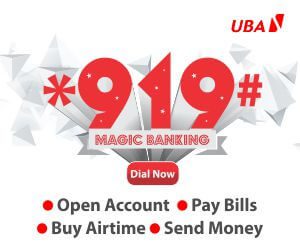 Governor Yahaya Bello of Kogi State, on Sunday, debunked, in strong terms, what he described as a spurious report that he had withdrawn his support for the presidential candidate of the All Progressives Congress, Asiwaju Bola Tinubu, saying that the media report was a "badly-delivered" concoction of desperate political jesters.
While stressing his unalloyed commitment to the success of the APC at the presidential polls, Governor Bello maintained that there was no alternative to Asiwaju Bola Ahmed Tinubu as the next president of Nigeria.
He spoke on Channels Television's Politics Today, monitored by our correspondents.
A national newspaper had reported on Sunday that Bello had withdrawn his support for the former Lagos State Governor, owing to his political rivalry with House of Representatives member, James Faleke.
The governor on the television programme, however, said, "I contested for this particular ticket and God Almighty gave it to our leader and president-in- waiting, and I learned from him because it is the joy of the game. Ever since that happened, I have been solidly in support of the Tinubu-Shettima ticket. I was the first person as a contestant that came out openly to endorse him, to start working for him even before he reached out to me.
"I don't even need our leader, Asiwaju Bola Tinubu to reach out to me because I believe in him, I study him, I envision what he's going to do for this country and I'll continue to do all my best to ensure that he succeeds and wins this general election…
"Those who know me well know that once I take a decision, I stand firmly by it until the very end. I don't shift."
On what he described as malicious insinuations that he had not been involved in the party's youth mobilisation for Tinubu in the state, Bello, the National Youth Coordinator of the Tinubu-Shettima Presidential Campaign Council, said, "I have done so much for the party and even in the immediate task of mobilising and coordinating the youths across this country for his victory. I've done so much in the open and in secret.
"Go to our timetable, and all of our revised timetables, where is that youth activity that I've not sponsored directly up till this moment.
"Everybody knows that I try to connect to the people, in order that I connect with the youths and Nigerians. See the massive mobilisation, youths engagement that was organized, 100 per cent, by me in Abuja. That was one of the most successful engagements of our leader, Bola Ahmed Tinubu and Kashim Shettima, with the largest demography in this county.
"The messages that were passed have sunk deeply into the bone marrows and blood stream of every Nigerian, especially the youth demography that is our target."
Bello therefore expressed confidence that the "fake" report would rather help the Tinubu campaign to run smoothly and further actualise the victory of APC candidates at next month's polls.
"However, they have made this particular campaign of the president-in-waiting, Asiwaju Bola Ahmed Tinubu smoother, and we are going to deliver overwhelmingly. The victory is going to be supersonic and a landslide for our candidate, for our party and for all the candidates across board from top to bottom," the Kogi governor assured.
Still emphasising his commitment to the party's victory next month, Bello however said there was no political rivalry between him and Faleke who he described as a brother.
"My commitment to Bola Ahmed Tinubu's campaign is one hundred per cent and over. Where I cannot be due to certain exigencies, whether as a result of administration, or governance in Kogi State or other national assignments, my representatives are there, 100 per cent, and Nigerian youths believe in me, that's on the one hand.
"On the other hand, Faleke is my brother, I don't ever consider Hon. James Faleke as a political rival because Hon. James Faleke is a member of the House of Representatives at the National Assembly and I am the Governor of Kogi State.
"On several occasions, we have compared notes, whatever he has, he reaches out to me and I reach out to him. I don't think it is a subject of public discussion how we relate," he stated.

Governor Bello said he respects the newspaper organisation which carried the said story but wondered why the organization would allow itself to be dragged "into this messy situation".
He demanded a retraction within 24 hours, urging responsible media houses to always verify their news before publishing and not allow themselves to be used by disillusioned politicians.
"I am a big factor (in the elections) because of the demography that I represent in this country and even across the globe. So, you can come up with fake news (about me), but it is incumbent on all law enforcement agencies to quickly take action against these people," he said.
Also on Sunday, the APC debunked the newspaper report alleging that Governor Yahaya Bello had withdrawn his support for the party's flag bearer.
The party's National Publicity Secretary, Felix Morka, in a statement, described the report as "maliciously false and a figment of the imagination of its author and sponsors."
"Governor Yahaya Bello, who serves as the National Youth Coordinator of the Tinubu-Shettima Presidential Campaign Council, is a solid, resourceful and committed campaigner for our Party's Candidate, leading a massively successful outreach to youth voters across the country.
"This fake news, ostensibly intended to float an imagined rift between Governor Yahaya Bello and Honourable James Faleke, Secretary of the APC Presidential Campaign Council, is the desperate and disgraceful conjecture of opposition elements unsettled by our party's giant campaign strides.
"Both loyal party men are unquestionably committed and working tirelessly for the resounding victory of Asiwaju Bola Ahmed Tinubu in next month's presidential election," he stated.
The Kogi State APC Campaign Council had earlier refuted the story, describing the report as absolute falsehood and a concoction borne out of malice.
In a statement issued by the Kogi State Commissioner for Information and the Director of Media and Publicity, Kogi State APC Campaign Council, Kingsley Femi Fanwo, the party flayed the report as one done in bad faith, saying the story was "spurious, malicious and a badly delivered hatchet job".
The party said the publication was mischievous and was out to create distrust, acrimony and chaos in the party by people who were desperately trying to disparage the unbending commitment of the Governor to the success of the APC in the Presidential election.
"Everybody knows that I try to connect to the people, in order that I connect with the youths and Nigerians. See the massive mobilisation, youths engagement that was organized, 100 per cent, by me in Abuja. That was one of the most successful engagements of our leader, Bola Ahmed Tinubu and Kashim Shettima, with the largest demography in this county"
Explaining that Yahaya Bello had always been the star boy of the party, having delivered on critical assignments in the state and at the national level, Fanwo recalled that the governor recently registered millions of youths, women and people living with disabilities into the APC.
"It is laughable, ludicrous and unthinkable to insinuate that the man working so hard to deliver massive votes for the Presidential Candidate of the party is the one naysayers would accuse of non-commitment," he noted.
He however called on the media to avoid being tools in the hands of desperate politicians in their efforts to assassinate the characters of well meaning Nigerians.
"As a Campaign Council, we are miffed by the fact that a medium as reputable as the Nigerian Tribune could be dragged off the lines of responsible journalism by elements who are enemies of Kogi State and the APC in general. This is clearly against the ideology and principles of the founding fathers of such a platform," he said.
WE'RE WAITING TO RECEIVE HIM IF HE CHANGES HIS MIND – OPPOSITION
Meanwhile, the main opposition People's Democratic Party has said it will be very happy to receive Governor Yahaya Bello should he change his mind tomorrow and decide to align with it.
Speaking to The Point on Sunday, spokesman of the PDP Presidential Campaign Council and Commissioner for Information, Delta State, Charles Aniagwu, said, "Our party is ready to work with every Nigerian irrespective of where he is coming from to actualise our dream which is to rescue Nigeria. We are convinced that our party is gaining ground across the length and breadth of Nigeria and we are relying on Nigerians to guarantee us our success at the polls.
"Our Presidential candidate, Atiku Abubakar has space for everyone. We are ready to work with him, even the President of the country, Muhammadu Buhari, if he decides to join us tomorrow, we will welcome him. Why not, we will welcome him."
Speaking in the same vein, lawyer, community leader and chieftain of the PDP in Edo state, Anslem Ojezua, said the party would welcome Governor Bello with open arms.
"No party at this time will refuse to welcome anybody who has the capacity to add value to the organisation. We are talking of a governor, a young, dynamic man who can relate very well with the youths, women, and men at the same time," he said.
The former APC chairman in Edo State described Governor Bello as a 'big fish', adding that "no party would treat such a man with disdain or contempt.
"He would be received with open arms," he said.