Group purchases nomination form for Anyim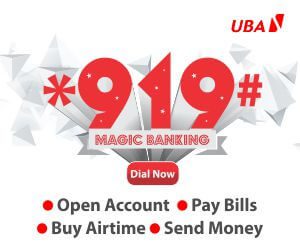 The leadership of the People's Democratic Party in the South East has reiterated its demand for zoning of the presidential position of the party in 2023 to Southern Nigeria.
The National Vice Chairman of the party, South East, Ali Odefa disclosed this on Sunday at the end of the zonal meeting in Enugu.
Odefa said that the position was in tandem with that of Southern Governors' Forum.
He said that it was fair that the next president of the country be chosen from Southern Nigeria.
"Where there are zoning patterns, they must be strictly observed and adhered to in every state and constituency," he said.
He said that the zonal leadership of the party would make a presentation to the National Working Committee of the party in that regard.
Among those that attended the meeting included Governor Ifeanyi Ugwuanyi of Enugu State and his Abia counterpart, Okezie Victor Ikpeazu.
Others are the National Secretary of the party, Sam Anyanwu, members of the State and National Assemblies, members of PDP NEC, Board of Trustees and others.
Meanwhile, the Support Group for Anyim Pius Anyim, have purchased the PDP Expression of Interest and Nomination forms for him, to contest the 2023 Presidential Election.
The Director of the support group, Ms Nkoli Mkparu-Okeke, said this in a statement in Abuja on Sunday.
"The leadership of the National Coalition for Anyim wishes to express its appreciation to members of the group for their faith and strong conviction in the candidacy of Anyim Pius Anyim.
"With your donations towards the purchase of the nomination form for our Principal, you have displayed that greater Nigeria is achievable for a government of the people by the people.
"With this noble gesture, we have truly defined honour and integrity as we made our support count and substantiated," she said.
According to her, the group remains resolute in the commitment and dedication to the vision ahead, as the task is not a stroll in the park, but an achievable one.
Mkparu-Okeke said that Anyim had displayed leadership capacity through his services to the nation that prepared him for the presidency in 2023.
She urged the group to continue to work towards projecting Anyim as the best aspirant for the 2023 Presidential election.

"Do not be dismayed as many aspirants will be coming out, but stand tall with your support.
"Anyim has the experience, exposure, humility and the temperament to lead a noble country like ours, that no other aspirant can match," she said.
Mkparu-Okeke said that Anyim believed in the strength of Nigerian youths, with ability to change the direction of the nation through team work for greater Nigeria.
She said that the group was convinced that with the loyalty and commitment of its members nationally, the task of ensuring Anyim emerged the flag bearer of the PDP would be attained.
(NAN)