Banks accused of conspiracy as applicants relay experience
We've paid vendors N300m commission, says Oloyede
BY MAYOWA SAMUEL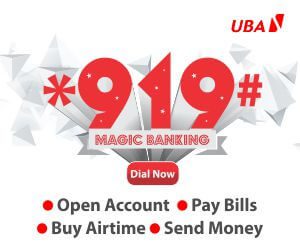 The Joint Admissions and Matriculation Board has suspended three e-pin vendors for allegedly extorting candidates by collecting registration fees higher than the stipulated amount.
This came after the Board had earlier suspended ETranzact for a similar offence.
JAMB Registrar, Ishaq Oloyede ordered the suspension on Tuesday during his monitoring of the ongoing registration exercise at CBT center across the country to Lagos.
Oloyede had visited the JKK Computers in Anthony, and the West African Examination Council International office in Agidingbi, Ikeja, where he was presented with evidence to the effect by candidates for the 2023 Unified Tertiary Education Examination.
Speaking with the Registrar at JJK Computers, two of the candidates revealed that they were charged additional N800 by a vendor who charged them N6, 500 rather than the approved official fee of N5, 700.
It was a similar case at the WAEC office, as one of the candidates told the Registrar that he was charged N8,700, while another candidate said he was charged N5,800 as against the approved N5,700.
Addressing journalists, Oloyede warned other vendors against involving in sharp practices as they will be suspended likewise from participation in the ongoing registration exercises.
He added that they had no reason to extort candidates since the Board had paid them 5 percent as commission for every e- pin they sold.
Oloyede said, "Every agent was paid five percent of the whole money, including what we pay. This year, what we did differently was that the money they used to pay to the centres when they go there, we said let us go there, so that there'll be no room for extortion of students. When these candidates come, we collect all the money and every Friday, we pay the CBT centers for the week, we don't wait till they finish. We've paid more than N300 million as commission now. There's no reason for the centres to extort.
"When you now talk about the agents selling the PIN, we are also paying them 5 percent of the money, including that money we are paying to the CBT centres. So, we are responsible for the payment of their commission.
"E-tranzact is on suspension because two persons were collecting 99 kobo above the approved amount. Once we discover such, we suspend them and we ban them because they are not decent enough to be part of our system.
"Cumulatively now, we have Remita, eTranzact, Digital Partners, Parkway Projects, and we are going to deal with them. We'll suspend them because we paid them commission for it; they ought not to have cut corners. You can even see the most embarrassing discovery we got today of a bank that is partnering with Remita to extort students for up to N3, 000. Even those who added 99 kobo to the actual fee, we suspended them, not to talk of a bank with their logo on the receipt. They were not even courageous enough to issue a receipt of N8, 500 after they collected N5, 800 from them," he added.
He explained that the Board is projecting to register about 1.8 million candidates for the test at a minimum of 100,000 per day for 18 days of the one month approved for registration of candidates, as he ruled out an extension for the registration.
He advised parents to stop allowing school owners to cheat them by paying extra to school owners and should always insist on paying the approved fee.
"If we give one month for the exercise that can be concluded in 18 months, I don't think any candidate has reason or reasons to call for an extension.
"We have said that this is the price, don't pay more. If you pay more and we are aware, if the vendor is ours, we will penalize him. If you allow a school under any guise to collect money from you and you agree, you are complacent, you don't want to be proper parents, you want to outsource your parenting, you are entitled to be extorted.
"Any parent that chooses to give extra outside the approved fee has chosen to be part of corruption. You don't expect me to cry more than the bereaved. The problem is between such parents and the schools. If we apprehend any vendor that gives in to the sharp practice they will be suspended," he advised.

The Registrar disclosed that his monitoring of the registration moves to Kano, adding that the monitoring has already covered almost all states of the federation.