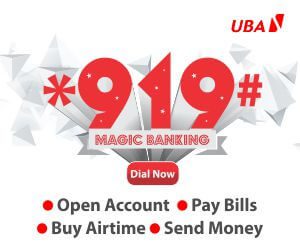 BY REBECCA AJANI
THE All Progressives Congress in Ekiti State has urged Governor Kayode Fayemi to contest the 2023 Presidential Election, saying the time has come for the President of Nigeria to come from Ekiti.
The Ekiti Chapter of the ruling party said, though Fayemi had not declared his intention to contest, members would force him to run because of what they described as his competence, dedication and loyalty to APC.
This position was made known on Saturday by the state Caretaker Chairman, Paul Omotoso, in Ayede-Ekiti, Oye Local Government Area of the state, during a programme organised for 1,000 APC members in Ekiti North Senatorial District by Olusegun Osinkolu, a chieftain of the party.
APC State Publicity Secretary, Ade Ajayi, who represented the caretaker chairman, said the Governor had paid his dues in Nigeria's polity and in the ruling party, adding that he should be given the opportunity to rule Nigeria.
Recall that some loyalists of the National Leader of the APC, Bola Tinubu, had, a few days ago, also launched a 'South-West Agenda' Presidential Campaign Movement to signal his readiness for 2023.
The movement, codenamed 'SWAGA 2023', was inaugurated last Tuesday in Ibadan even when the organisers said Tinubu had yet to make his intention to run for Presidency public.
On Fayemi, the Caretaker Chairman said, "On the 2023 presidency, the time has come for the President to come from Ekiti. That is why we are pleading with you to support Governor Fayemi.
"Though Governor Fayemi has not said he wants to contest, we will force him to plunge into the race, because of his competence, dedication and loyalty to APC."
He added that the party would support Osinkolu for the Senatorial race in 2023, noting that he had done well to boost the acceptability and popularity of APC in Ekiti in spite of the fact that he was denied the Senatorial ticket twice.
"He has remained loyal, contented and committed to APC," he said.
Osinkolu commended what he described as Fayemi's giant strides in the state and urged members of the ruling party to allow internal cohesion.