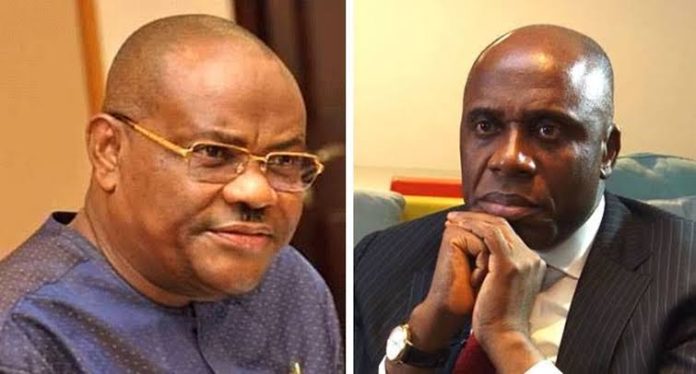 Calls ex-minister 'a total failure'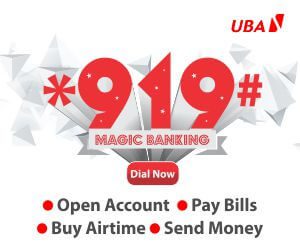 Threatens further revelations
The endless battle for political supremacy between the People's Democratic Party and All Progressives Congress in Rivers State continued on Monday with Governor Nyesom Wike hitting his predecessor, Rotimi Amaechi, hard.
Wike called the former presidential aspirant and ex-minister of Transportation "a total failure."
He additionally mocked him, saying he no longer has access to Aso Villa in Abuja.
"This should be the last time that you (Amaechi) will talk about this state because you are a total failure as far as this state is concerned. You're a total failure. Even what is supposed to come to us, you blocked it but we didn't bother.
"You think you will not finish as a minister, you have left. I hear he can't even enter Villa now. All those periods when you intimidated police, people, and army people are over. You used to tell them, 'The President is angry with you'. Now, go and tell them," Wike mocked as he commissioned a remodeled former RivBank Building in Port Harcourt, the state capital.
Amaechi had on Saturday taken a swipe at Wike at the funeral of a traditional ruler, Alabo Graham-Douglas, in the Akuku Toru Local Government Area of the state.
The former minister had knocked Wike, who was absent at the funeral, saying he thought the state government would take responsibility for everything concerning the Kalabari chief and recognise him.
But Wike, who would not allow any snide remarks against him pass, fired back on Monday saying he chose to stay away because it was politicised. He further revealed how he constructed the roads leading to the residence and palace of the traditional ruler when he was alive and how he elevated Alabo's stool to the status of a first-class monarch before his passing. He then added, "Don't distract us again or else I will say more things."
Wike and Amaechi have been at loggerheads for years whilst they strive to enthrone their respective political parties in the state.
Amaechi ruled Rivers State as governor from May 2007 to May 2015. He became an instant top member of the APC when he rebelled against the PDP as the then Chairman of the Nigeria Governors Forum and participated actively as a member of the nPDP in joining forces with other legacy parties to form the APC which eventually dislodged the PDP at the centre in 2015.
He served as Minister of Transportation for almost seven years till mid-May 2022, when he resigned to pursue his presidential ambition which he lost to Bola Tinubu.
Wike took over from him as a governor of the state on the platform of the PDP in 2015 after serving as Minister of State for Education. He equally contested his party's presidential primary in May but lost to former Vice-President Atiku Abubakar.