An early morning suicide bomb attack has hit a mosque in Maiduguri, Borno State, killing at least six persons and injuring many other worshippers. The attack was unleashed during the early morning prayers, witnesses said.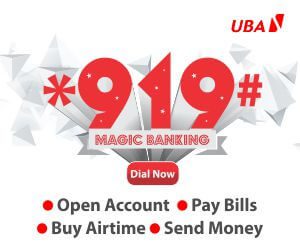 But hours after the incident, another bomb explosion rocked yet a mosque near old hajj camp in Jambutu, Yola, the Adamawa State capital, just as the jumat prayer was about to commence. Eyewitnesses said over 16 people were killed with scores seriously injured.
The Maiduguri twin blast, according to residents, occurred in Jiddari Polo area at about 5am when Muslims were performing the first congregational prayer of the day. A spokesman of the local Civilian-JTF, Abbas Gava, said, "It was two bomb explosions in a mosque in Jiddari Polo, very close to the Federal High Court complex. We are still trying to get the correct figure of casualties."
PRNigeria, an agency that distributes press statements on behalf of Nigerian security and rescue agencies, said rescuers from the National Emergency Management Agency had so far evacuated six dead bodies from the scene of the attack. The agency gathered that the incident occurred during the early morning Subhi prayer at a mosque behind Magistrate's Court Polo Area, in Maiduguri.
"The explosion was carried out by a suspected lone suicide bomber whose two accomplices escaped, when some vigilant members of the community accosted them on their suspicious movements," it said.
A senior health official in the area also confirmed that six bodies had been deposited in the mortuary, while about 17 other injured victims were being treated at the Specialist Hospital and the University of Maiduguri Teaching Hospital.
As for the Yola attack, eyewitnesses recalled that it happened at about 1:40 p.m, and that its reverberations were heard across Yola and environs. It was learnt that the bomb was detonated by a young suicide bomber in the vicinity of the mosque.
"A young man sneaked into the vicinity of the mosque before the prayer commenced, and detonated a bomb, leading to massive casualty," an eyewitness said.
Yusuf Osama, a member of the first aid group of Jama'atul Bid'a Wa Ikhamatus Sunnah, who was at the scene, said the suicide bomber detonated his explosives minutes before the Friday prayers.
He told newsmen, "It is a gory scenario, many people were killed in the blast and we are busy evacuating dead bodies and injured victims to the hospital.
"The suicide bomber wanted to gain access into the main bowl of the mosque, so that he will cause massive havoc but before he reached the building, the bomb had detonated.
"The decapitated head of the suicide bomber was lying among the mangled bodies of the victims."
The Police Public Relations Officer, Adamawa State Police Command, Othman Abubakar, who confirmed the incident, said, so far, he could not assert the exact casualty figure.