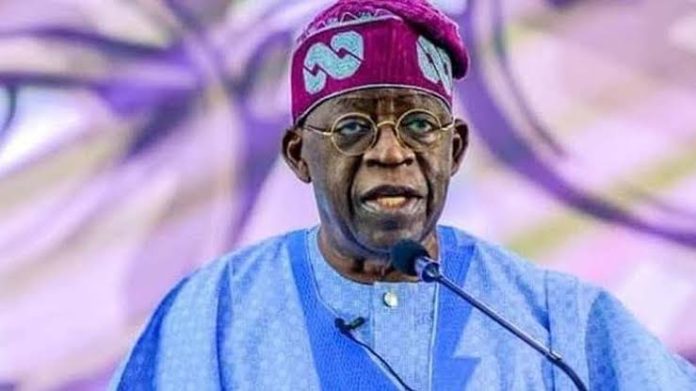 Urge President-elect to stick to his pledge of considering competence, character
Recruiting cabinet members outside APC'll send wrong signal – Party members
We're not expecting any cabinet formation – PDP stakeholders
BY TIMOTHY AGBOR, BENEDICT NWACHUKWU, FESTUS OKOROMADU, MAYOWA SAMUEL AND BRIGHT JACOB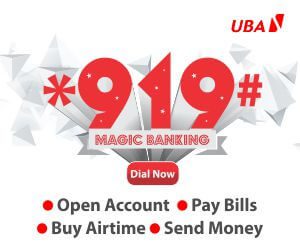 Less than 29 days to the formal swearing-in of the President-elect, Bola Tinubu, the scramble for top positions in his cabinet has intensified as many frontliners are battling for juicy places.
Also, Nigerians across political divides have admonished the incoming president to be circumspect in his choice of cabinet members by ensuring that technocrats and largely incorruptible personalities occupy major positions.
They have also clearly spelt out the categories of people that must not be considered for any position in the much talked about cabinet.
Tinubu had promised that competence and character would determine who would make it to his cabinet.
Taking into cognizance a bill President Muhammadu Buhari recently signed into law, Tinubu must submit his ministerial nominees to the Senate within 60 days of assuming office.
The Point gathered that the race for appointment is in two categories – presidency and ministerial – though one has at least three subdivisions.
According to sources, under the presidency, offices to be filled include Chief of Staff, Secretary to the Government of the Federation, Special Advisers, and Senior Special Assistants.
Party sources, who hinted at likely appointees, said capacity, loyalty, work ethics, efforts during campaign, impact on Tinubu's election, among other factors, would be considered.
The Point gathered that no less than 20 people had been tipped to be in Tinubu's cabinet after he declared that competence, rather than politics, would weigh heavily on his choice of ministers.
"The President-elect should go for problem solvers and not those that will create more problems for his administration. He should not use ministerial positions to compensate politicians or those who he thinks might have assisted him in his emergence"
Among the people being speculated to make the next cabinet are high-fliers from the previous administration.
Many politicians who made their opinions known in their separate interviews with The Point, have urged Tinubu not to use government offices to compensate those that might have assisted him during the electioneering periods, but should consider men and women who are experienced in the areas they would be appointed to superintend.
They said Tinubu should truly live by his pledge of considering character and competence, adding that the President-elect should not base his appointments on members of his party, the All Progressives Congress, alone, but should give those in other political platforms and professions the opportunity to contribute their quota.
Among the qualities that should guide the appointments of Tinubu, according to the politicians, are integrity, competence, technocracy, sacrifice, track records and persons without corruption baggage.
Speaking, a former governorship candidate of the Social Democratic Party in Osun State, Oyegoke Omigbodun, emphasised the need for Tinubu to prioritise those with great talents, experience and selfless readiness to serve the country.
He said, "The President-elect should go for problem solvers and not those that will create more problems for his administration. He should not use ministerial positions to compensate politicians or those who he thinks might have assisted him in his emergence. Those that should join the President-elect in driving his agenda should be those with character, integrity and readiness to sacrifice their resources, talents and competence in making desired changes in the respective positions they would be occupying.
"This cabinet formation should not be an opportunity for greedy politicians and individuals to further milk the country dry and the President-elect should be circumspect in his choices if he really means well for the country."
Also advising Tinubu, the Chairman of Labour Party in Osun State, Bello Adebayo, asked the President-elect to replicate his style of cabinet formation when he was the governor of Lagos State.

The politician said, "President-elect, Bola Tinubu is not new to governance and government. He has been Governor of Lagos State for two consecutive terms, therefore, I feel if he really wants to do anything meaningful, he should know the kind and qualities of people that would form his cabinet.
"Although, we in the Labour Party don't recognise him as the true winner of the 2023 presidential election, owing to our current case in the tribunal, I would only ask him to repeat his style of choosing cabinet members when he was the Lagos Governor. He should look for experienced personalities and competent professionals to work with him in the interim because we are reclaiming our mandate. But, in the interim, he should allow the best hands to work with him."
For the Acting Chairman of the Peoples Democratic Party in the state, Adekunle Akindele, the party wouldn't make comments on the ideals or qualities that should determine those who occupy Tinubu's cabinet. "We (PDP) are not expecting any cabinet to be formed," he argued.
Akindele said, "How can we be talking of Tinubu's cabinet when he robbed us at the poll? We are currently at the Tribunal and we are not expecting any cabinet to be formed. We are of the opinion that we were robbed. If it's the formation of our cabinet, a cabinet that will share in the vision of Alhaji Atiku Abubakar, then, I can confirm to you that it will be a robust cabinet that will bring succour to the people of the country and address all their problems.
"We will give a result-oriented and focused cabinet. It will be a cabinet with more technocrats than politicians. We will have more seasoned technocrats that can confront and address the problems that have been created by the APC outgoing government and change the narratives of the country."
Shuaibu Abdullahi, a lawyer and socio-economic commentator believes that the decision of the President-elect to put competence and character ahead of tribal and religious sentiments in choosing his cabinet members will mark a total departure from the outgoing President Muhammadu Buhari's administration.
He noted that what the country needed at present was a team of competent and honest leaders at all levels to pull it out of the doldrums the outgoing government plunged it into.
"It is good news for us and our country. The statement has given more credence to the incoming government of Bola Tinubu. If he means what he said and if he is not saying what those hangers-on are telling him to say in order to deceive Nigerians into believing in him like they did to Buhari, then I can tell you that it is a new dawn for Nigeria and Nigerians. But you know, politicians can make a thousand and one promises to curry support from the people but when it is time to fulfill those promises, they deny that they never made them. I want to believe that Asiwaju made the statement," Abdullahi said.
According to him, the country is blessed with quality professionals in all sectors.
He said, "The only way Asiwaju can actualise this is by paying more attention to the non-partisan youth and women. I mean youth and women who are professionals and experts in their various fields, yet had never been involved in politics at any time. Let him make 80 per cent of his appointments to their class of people, even if it will take him going to scout abroad for them.
"The remaining 20 per cent can now be spread across those who played major roles in the success of his election. But emphasis must be on competence and character. I said this because there is no way he will dump them totally. However, when he has more experts and professionals without political inclinations in his cabinet, he will lead the country to the promised land."
A development economist, Etukdon Ekpan, said, "What the incoming government should do to bring back the country on the track of development, economically, educationally, and in health and all sectors is to stick to this statement credited to the President-elect. If truly he can shun tribal and religious sentiments in making his appointments, he will renew hope in Nigeria. My suggestion is that while searching for competence and character, he should not limit his appointment to politicians and party members.
"There are professionals and experts who are Nigerians littered all over the world, doing very well in their fields. All he needs to do is assemble the best and hit the ground running."
Abdullahi Mohammed, a chieftain of the APC in Bwari Area Council of the Federal Capital Territory, said the decision to consider competence was wise and timely.
According to him, the current reality demands deployment of the best hands around. He warned that while party members might be putting pressure on the president-elect for their reward during the election, the only way to make Nigerians have confidence in his government is to get the best hands to do the job.
Mohammed noted, "With the dwindling oil revenue, massive oil theft, issue of the now abandoned fuel subsidy removal, infrastructural deficit, and perceived corruption in government circles, the APC can only survive the next four years if we make the survival of Nigeria a priority.
"As a party member, I look forward to the President-elect's cabinet choice, I hope he will recall what Obasanjo did during his era. Most members of Obasanjo's cabinet are still relevant till date.
"He got competent persons even from the Diaspora. What is uppermost now is how to revive the country's economy and this can only happen if he engages only the best hands.
"So far, I am confident that Tinubu will do what is right in the interest of the party and the country."
"I just finished reading the profile of the guy he appointed as his ADC. That tells me that Tinubu will appoint eggheads into his cabinet. If he makes many of such appointments with people with a record of performance, he is sure to succeed," he concluded.
Party members kick against recruiting cabinet members outside APC
However, another member of the APC, Musa Ibrahim, who described himself as a strong supporter of the President-elect, warned against the ongoing clamouring, which he said some persons called competence.
According to him, recruiting cabinet members outside the APC would send a wrong message that the ruling party is full of incompetent persons.
Ibrahim stated, "The question is: are there no competent people in the APC? Just because the president-elect said he would form a 'government of national competence,' does it mean we must bring in persons who do not understand the vision of the party and the government?
"I think we must be careful here, let's not get it wrong or misinterpret his statement. It is not correct to say there are no competent persons in every field of life in the APC. This is a party with over 40 million registered members.
"Those who worked for the party's success during the election should be adequately rewarded. That way, they will show loyalty next time. After all, you need to get the opportunity to serve before you can prove your competence."
It's not in Tinubu's character to be nepotistic – Muyiwa Oladipo
A former Ogun State Commissioner for Culture and Tourism, Muyiwa Oladipo, also commended the president-elect for insisting on choosing members of his cabinet based on competence and character.
Oladipo said Tinubu's resolve showed that he is not nepotistic in character, adding that his appointments into his cabinet when he was Lagos State Governor between 1999 and 2003 had already proven so.
He therefore urged citizens to exercise patience in this regard and avoid speculation, as the constitution had already directed presidents to choose their cabinets within 60 days after their inauguration.
Oladipo said, "He has said it, those are the two main ingredients for a reasonable and forward looking president. That means he doesn't want to be nepotistic, otherwise we won't get anywhere, we'll just be dancing round the circle. Competence and character are perfect, that's why Lagos has been what it is today.
"The fact remains that this man intends picking competent hands. I don't see him being nepotistic; it's not in his character. He was the first governor in Nigeria in 1999 that appointed a non-indigene into his cabinet. It is not that he wants to satisfy anybody, not to talk of now that he is the president-elect.
"It is on record that the man in charge of the budget, Ben Akabueze, was his commissioner in his days. Tinubu pushed him to the federal level. If he decides to pick a non-indigene today, you would know that he is not doing it to satisfy anybody. It is the competence of Ben Akabueze that he noticed, that he decided to make him a commissioner, and pushed him to the federal level. He is not just doing it today, he has been doing it for the past 20 years."
"We don't need to jump into conclusion for now on who and who should be part of Tinubu's cabinet, no need to speculate. He has already said competence and character.
So, if those two are the yardsticks, there is no need to pick a Dapo from Yoruba, or Chukwudi from Igbo or Abubakar from the north when they are not competent? You don't need all that, let's wait," he added.
A political analyst, Sylvester Enefeli, said that Tinubu should be ready to break hearts in order to get the best hands to run his incoming government with him.
Enefeli, who is based in Port Harcourt, said, though finding the right men was challenging, Tinubu would make the right choices because of his track records.
However, Enefeli said that the president-elect should be aware that trying to appease everybody would not help his course.
Enefeli called for caution and said if this was neglected, used up politicians could end up in Tinubu's cabinet.
He noted, "Finding and selecting competent men and women to run your government with you is not a child's play. Such a task is also not for the faint-hearted or timid.
"Recruiting cabinet members outside the APC would send the wrong message that the ruling party is full of incompetent persons"
You must, as a leader, be ready to break hearts.
"Some of these politicians and lobbyists must have been giving the president-elect sleepless nights and I am certain about this. They must have also found a way to get across to him in France where we were told he went for some rest after the rigours of the presidential campaign.
"Tinubu said that only competence and character would determine those who would make up his cabinet. This is good news. But how can he measure these two criteria in people? How can he decipher who is competent or not? How can he separate a man with character from the one without character? These are questions you cannot get the answers to by simply going to the market square."
"It would be a challenge getting round pegs in round holes, but I trust Tinubu. He excels under pressure. However, one of the fears I have for the president-elect is that his body language seems to suggest that he wants to please or appease everybody, both in his party and opposition, and I think this can make him accommodate used up politicians in his cabinet," he said.
Enefeli added that even if Tinubu had promised an all-inclusive government, Nigerians would not accept "just anyone in that cabinet."
He said the onus was on Tinubu and his team of advisers "to pick only the best for Nigeria."
He advised that cabinet members who would not contradict each other like they did in Buhari's government were needed.
Enefeli said, while background checks should be carried out on prospective cabinet members, people who might have criticised Tinubu in the past could also be considered if they were willing to serve. Moreover, he said youths must also have roles to play in the cabinet.
He said, "We were promised an all-inclusive government but this should not mean that we will accept just anyone in that cabinet. Asiwaju and his team must do a thorough job sifting the wheat from the chaff and picking only the best for this country.
"I recollect vividly, a frequent occurrence in Buhari's cabinet. While Minister A would be saying something here, another Minister B would be saying something different elsewhere. No synergy at all. Tinubu must give us people who can interface and always speak with one voice. We don't want the continuation of the confusion we experienced in Buhari's government.
"And it is not enough to simply declare that someone is competent or of good character. No, the world doesn't work that way any longer. Background checks must be carried out extensively. We don't want a situation where the Senate will clear someone today and the next day, we are hearing that his or her certificate is fake."
"If possible, I want people who may have opposed the APC or Tinubu in the past, but who are now willing to work with him, to be on the team. For instance, people like Oby Ezekwesili. People who have something upstairs, who would be willing to put the animosity they have for the APC aside and serve with passion in Tinubu's cabinet so that Nigeria will be the envy of other nations," he said.
Those likely to be in government
Unconfirmed names being circulated in the media among the individuals that may get presidency and ministerial designations include Femi Gbajabiamila, Speaker of the House of Representatives; Babatunde Fashola, Minister of Works and Housing; James Faleke, Secretary, APC Presidential Campaign Council; Major General Abdulmalik Jibril (retd), Director of Intelligence and Security, PCC; Nuhu Ribadu, ex-Chairman of the Economic and Financial Crimes Commission.
Others include Abdullahi Ganduje, the outgoing governor of Kano State; Nasir El-Rufai, two-term governor of Kaduna State; Bello Matawalle, the governor of Zamfara State; Simon Lalong, two-term governor of Plateau State and Director-General of the APC Campaign Council; Atiku Bagudu, two-term governor of Kebbi State; Wale Edun, a banker and Chapel Hill Denham Group chairman and Commissioner for Finance throughout Tinubu's tenure as governor; Kayode Fayemi, a former two-term governor of Ekiti State; Dayo Adeyeye, National Coordinator of South West Agenda for Asiwaju; Hadiza Bala Usman, Deputy Director (Administration) in the campaign council; Festus Keyamo, the current Minister of State for Labour and Employment, Babatunde Ogala, the former Legal Adviser of the APC and Head of Legal Directorate, Tinubu Campaign Organisation; Femi Fani-Kayode, Director of Special Projects and New Media, PCC; and Dele Alake, Director of Strategic Communication, PCC.