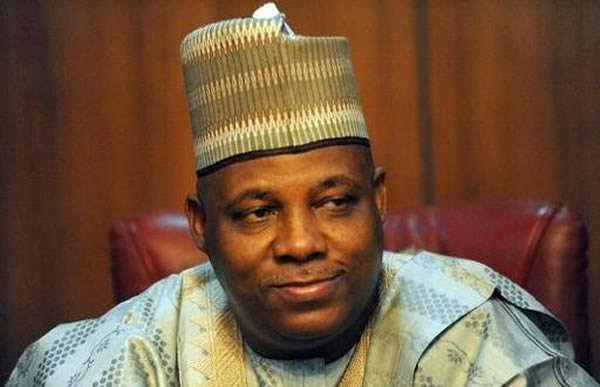 BY BENEDICT NWACHUKWU, ABUJA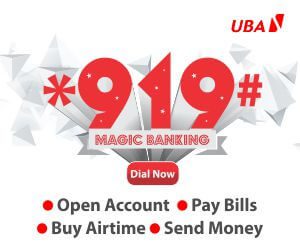 The ruling All Progressives Congress (APC) has more troubles to contend with as 28 groups have rejected the choice of the former governor of Borno State, Senator Kashim Shettima, as the Vice Presidential candidate of the party for next year's presidential election.
The party's standard bearer, Bola Ahmed Tinubu, on Sunday in Katsina State announced Shettima as his running mate.
But on Wednesday the groups rejected the nomination in a joint statement signed by their leaders. They are: Igwe Ude-umanta, Convener Coalition of APC Youth Group; Solomon Adodo, President National Youth Council of Nigeria; Mallam Suleiman Musa, Convener Coalition of Northern Youth Leaders; High Chief Jator Abido, President Niger Delta Youth Council; Hon. Mohammed Garba Yahaya, Director General, EL-DABI Support Groups; Hajia Zainab Sule, President APC Women and Youth Grassroots Forum and Comrade Prince Miaphen, President Middle Belt Youth Vanguard.
Others are Hon. Stephen Eriba, Executive Director, Congress of Young Progressives; Comr. Olamide Odumosu, President, APC Youth and Students Movement; Godwin Chukwudi Oluoha, Executive Director, Guardians of Democracy and Development;
Sirajo Abdu Zalanga, Coordinator and Spokesperson Northeast Youth Forum;
Muhammed A. Yerima; Secretary General Arewa Musojunanmu (Northern Connect) Comr. Danesi Momoh Prince; Convener APC Youth Solidarity Network, Jagunmolu Oluwatosin Tomori Willoughby; President General, Yoruba General Assembly and Chief Joseph Douglas, President All Farmers Progressive Association.
Also included are Comrade Mujahed Shuaibu, National President of National Association of University Students (NAUS); Comrd. Asiegbu Kingsley Chinonso, National President, National Association of Polytechnic Students ( NAPS); Comrd. Aminu Habibu, National President, National Association of Colleges of Education Student (NANCES); General Pius, Convener, Coalition of the Niger Delta Ex-Militant Generals; Verlumun Gajir, President, Civil Society and Youth Groups in Nigeria Transformed Eucharia, President, Forum of Young Female Progressives, Gbolahan Agbaje; President , NWTS Innovators, Churchill Igwe; President General, Congress of Igbo Progressive Youths, Comr. Joseph Abrukwe, President General South South Youth Democratic Front; Comr. Sani Madaki, President, Northern Youth Congress of Nigeria; Comr. Auwalu Majiri, President, Almajiri Youth Support Initiative; Comr. Abdulkareem Onoja, Director General Civil Society Advocacy Groups for Accountability and Probity and Jonathan Ochai, Co-Convener, Nigeria in Safe Hands Project.
The Coalition, which support is for Dr. Ibrahim Bello Dauda as APC Vice Presidential candidate in its statement said, "We, substantive members of Coalition of All Progressives Congress Support Groups here speaking in one voice and unanimously rejecting in totality the recent announcement of former Governor of Borno State, Senator Kashim Shettima as the running mate to the Presidential Candidate of APC, Asiwaju Bola Ahmed Tinubu (Jagaban).
"We call on the Leadership of All Progressives Congress, Progressive Governors Forum and His Excellency, Asiwaju Bola Ahmed Tinubu to reconsider the choice on running mate of the Party, and give support to the Nigerian Youths' nomination of a young Vice Presidential Candidate by picking Dr Ibrahim Bello Dauda to whom we all rally round and give all our fullest support nationwide ahead of the 2023 Presidential Election. He is the Nigerian Youths Symbol.
"This group is standing firm on Nigerian Youths Inclusion " and hence urging the APC Leadership to give a space to the youths to exercise their civil rights to actively participate and make a choice of leadership.
"We emphasize on the fact that this Coalition
of APC Support Groups has found Dr. Ibrahim Bello Dauda (EL DABI), a true detribalised Nigerian Youth Leader worthy to be the running mate and Vice President to His Excellency Asiwaju Bola Ahmed Tinubu in the next political dispensation.
"It is worthy of note that Dr Ibrahim Bello Dauda's catholic gestures has endeared him to all Nigerians (Christians and Muslims alike). He has touched lives beyond religious barriers through all his philanthropic and humanitarian platforms, throughout the length and breadth of our noble nation, Nigeria.
"We reiterate that it is on record that there is No 'Vice Presidential Nominee' that has enjoyed this uncommon and unprecedented level of supports from Youth Groups, Eminent Nigerians, Market Women Leaders like Dr Ibrahim Bello Dauda.
"This group cannot but reflect on the fact that, most of these political leaders became Ministers and Governors at their prime youthful age of late 30s and 40s, and were given that opportunity and support by the elders and leaders."