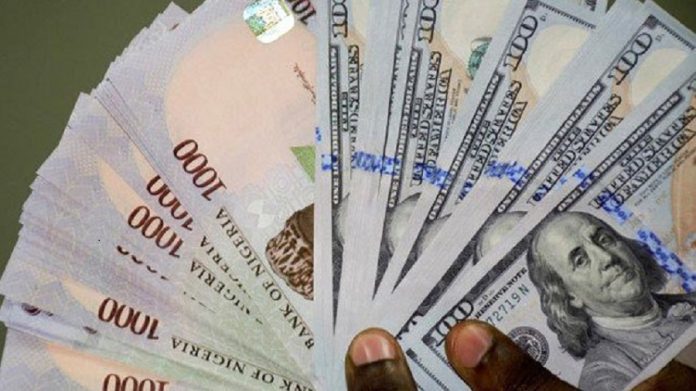 BY BAMIDELE FAMOOFO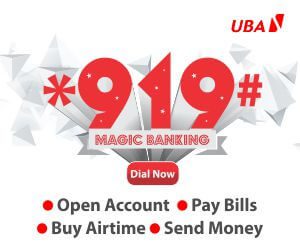 The Naira experienced appreciation by 0.15 percent and 10.05 percent against the US dollar last week, with official and parallel market rates closing at N739.52/$1 and N850/$1 respectively.
This upturn was driven by factors such as increased foreign exchange supply from the Central Bank of Nigeria via the Investors and Exporters window, heightened demand for Naira from exporters and other users, and speculation about potential CBN-led Naira devaluation.
News of the Nigerian National Petroleum Company Limited securing a $3 billion emergency crude-oil repayment loan from Afreximbank spurred Naira demand, as exporters sought to capitalize on the strong currency.
The announcement came at a time of precipitous drop of the naira against the American dollar, which also coincided with the news that crude oil output had plunged Month-on Month by 13% from 1.25Million Barrels Per Day in June to 1.1Million Barrels of Oil Per Day in July 2023, according to data published by the Nigerian Upstream Petroleum Regulatory Commission.
Concurrently, the CBN's interventions in the foreign exchange market supported the Naira, contributing to an augmented dollar supply and downward pressure on the exchange rate.
The FMDQ Securities Exchange FX Futures Contract Market portrayed positive dynamics for the naira against the US dollar across contract tenors.
Notably, forward rates appreciated by 1.41 percent, 1.12 percent, 1.28 percent, 0.77 percent and 0.89 percent respectively for the SEPT-2023, OCT-2023, NOV-2023 FEB-2024 and the AUG-2024 contract tenors, reaching N783.46/$1, N793.40/$1, N802.83/$1, N831.80/$1 and N890.12/$1 as a result of sustained demand pressures across various tenors.
"News of the Nigerian National Petroleum Company Limited securing a $3 billion emergency crude-oil repayment loan from Afreximbank spurred Naira demand"
The past week's oil price dynamics were initially positive due to robust demand and constrained supply. Brent crude hit $88.15 per barrel and WTI crude reached $86.67 per barrel on Monday.
However, apprehensions about a global economic slowdown led to a midweek price decline, closing at $84.87 for Brent and $81.36 for the WTI. Despite fluctuations, weekly oil prices remained on an upward trend, though uncertainty lingers.
The IEA warned of potential oil demand growth slowdown in 2024, while OPEC+ is expected to maintain production cuts.
Elsewhere, the price of Bonny Light crude oil closed positive on Friday at $87.44 per barrel on the back of global supply concerns and the current relative strength of the dollar.
For Cowry Research, the Naira's intermediate-term outlook is favourable, with expectations of continued appreciation against the US dollar. Nevertheless, the prospect of Naira devaluation persists due to ongoing challenges in the foreign exchange market.
"Despite recovery post-COVID-19, the Naira remains weaker than pre-pandemic levels, indicating long-term pressures on the currency. The interplay of economic factors, foreign exchange dynamics, and oil prices shapes Nigeria's economic landscape, fostering both optimism and caution.
"In the coming week, we anticipate the naira to trade in a relatively calm band at the various fx markets barring any distortions while the apex bank maintains its interventions to shore up the naira value," the experts noted.
Meanwhile, Nigeria's external reserves may have remained under pressure, as the reserves fell by 8.3 percent from $37.1b in January 2023 to $33.9b in July 2023.
The Director-General, Director General, Nigerian Economic Summit Group, Laoye Jaiyeola disclosed this during his presentation to the National Economic Council.
He emphasized the need to strategize towards achieving low Inflation and stimulating growth and macroeconomic objectives.

Reviewing the country's current economic landscape, Jaiyeola said that investment inflows and the country's investment/GDP ratio have dwindled since 2019, while crude oil exports and refined petroleum products import dominate Nigeria's trade structure.
He added that Nigeria's naira position against major trading currencies has deteriorated.
"Weak forex (FX) supply and heightened demand for imports remain core drivers of exchange rate instability; market volatility persists despite recent FX alignment, driven by pressure on FX demand that widens the gap between official and parallel market rates due to inadequate supply and speculative tendencies; external reserves remain under pressure as external reserves fell by 8.3 percent from 37.1 billion in January 2023 to 33.9 billion in July 2023," Jaiyeola said.