BY BENEDICT NWACHUKWU, ABUJA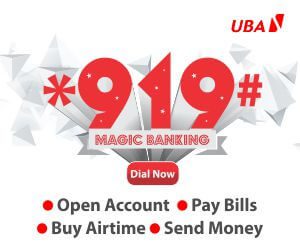 About 40 patients in Kubwa general hospital, a satellite town in the Federal Capital Territory, FCT, have benefited from a free medical outreach organized by a pressure group identified as BAT Vanguard in Abuja on Thursday.
The group rooting for the presidential candidate of the All Progressive Congress (APC), Bola Ahmed Tinubu, to succeed President Muhammadu Buhari for the 2023 general election said, the aim of the exercise is to provide support and financial assistance to some patients in different hospitals who they described as vulnerable with medical assistance to offset their medical bills.
Addressing the press, the convener of the group, Shola Olofin said, "the group is on a rescue mission to some Nigerians who are surffering from different illnesses at various hospitals, who could not pay their medical bills by providing support as such will go a long way in salvaging their situation.
"Because of the situation in the country, it is very essential to give support to people who are in need, so we are targeting those Nigerians in different hospitals who cannot afford to pay their hospital bills, to see how we can be of immense help to them," he said.
The nation wide outreach program which started last month and cut across all the local government areas in Nigeria, was designed to throw their demonstrate their support for the APC presidential candidate, who they believe with his antecident in quality healthcare will compliment and sustain the exercise if elected into power in 2023.
"We have gone to different hospitals across the country, today we are in Kubwa, so the outreach will continue to ensure that this support reaches to those Nigerians who actually need support" he added.
Also speaking, the National Women leader of the group Doctor Esther Etuk said, the choice of the general hospital is because they know most of Nigerians who cannot afford their medical bills are mostly found there.
According to her, "We have gone to different wards, and some of the patients we met are in a critical conditions, and our interactions with some of them shows that the support we are providing for them today can go along way in alleviating their condition."
On his part, the Medical director, Kubwa general hospital, Doctor Lasisi Akinola, expressed his appreciation for the kind gesture.
"This is absolute demonstration of good leadership and commitment to welbeing of people and we believe that this is actually what God wants and we look forward to the continuation of this in future
"Through our social welfare department, so many spirited individuals and groups have been committed to this by supporting the patients, which has made it more easily for some of them to overcome their limitations. With this today, so many lives have been touched, it is something we see from time to time" he added.