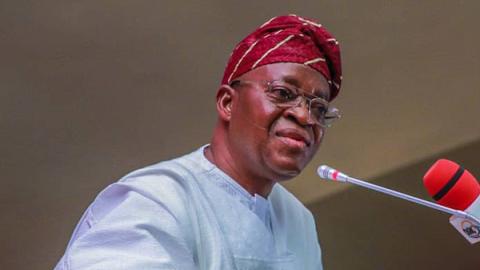 BY TIMOTHY AGBOR, OSOGBO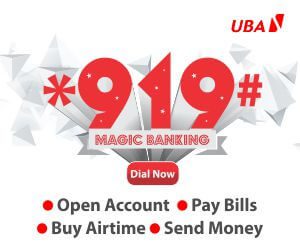 With just 48 hours to leave office, Osun State Governor, Adegboyega Oyetola, has approved the appointment of 30 new Permanent Secretaries, supposedly to fill the existing vacancies in the State Civil Service.
The appointments announced on Thursday were confirmed by the Head of Service, Felix Olowogboyega, who also announced that the newly appointed permanent secretaries would be sworn in at 4 pm on Thursday (yesterday).
The announcement, however, elicited criticisms and mixed reactions as the news filtered in among civil servants in the Abere Government Secretariat. Some people in the state questioned the rationale behind such a massive appointment, saying Ademola Adeleke, due to be sworn in on Sunday, will quickly reverse the appointments.
Top civil servants in Osogbo, who spoke to The Point on condition of anonymity, expressed disappointment that Governor Oyetola left undone what he ought to have done a long time ago.
"This is an exercise in futility because many people will read political meaning to the appointments. You don't do this kind of thing just two days before leaving office. He had all the time and knew many people were due for promotion. Truth is with the cold war going on between the two men; the incoming will just reverse the appointments with a mere pronouncement. Well, let's wait and see."
Another asked to be told how and where 30 Permanent Secretaries came out from when the state does not have 30 ministries. He laughed it off as the last kick of a dying horse.
"I feel this is just one of the last kicks of a dying horse. We don't have 30 ministries in Osun state. They ought to be ashamed of their actions because history will judge them very harshly. I am not excited. It is our state and deliberately doing things to make it go under is wickedness," the source stated.
The new Permanent Secretaries are: Engr. Kamoru A. Babalola; Engr. S. O. Ajao; Mr. M. A. K. Jimoh; Mr. R. A. Popoola; Dr. D. O. Ogunrinade; Mrs. J. K. Odediran; Mr. Oyesiku Adelu; Mr. Babajide Falade; Mrs. Funmilola Oyewole; Mr. O.A. Ogundun; Mrs. Bukola Aderibigbe; Mrs. Taiwo Oladunjoye; Dr. A. A Oni; Mr. Lekan Babalola; Mrs. Sola Akinsola.
Others are: Mr. K.N. Akintola; Mr. J. S. Adekomi; Mrs. Jibola Falode; Miss AY Esan; Mrs. C O Falade; Mr. C O Fasina; Mrs. Gbemisola Fayoyin; Mr. MA Olawale; Mr. SA Raji; Pharmacist Kunle Adebayo; Mr. TO Akinwumi; Mr. Richard Oyegbami; Mr. Fatai Adekilekun; Mr. M.O. Obidiya and Engr. I. A Babalola.