Five million Nigerians expose themselves to terminal diseases like kidney and liver failure daily, owing to addiction to drugs, and wrong prescriptions, among others, investigations have revealed.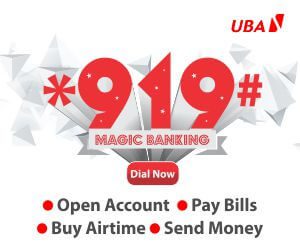 Experts have, therefore, warned that even the seemingly harmless drugs like paracetamol can be harmful to the human health if not taken according to prescription.
They emphasise the dangers in self-medication, adding that all drugs have a dosage and limit of intake, which must not be exceeded.
The immediate past President of the Pharmaceutical Society of Nigeria, Mr. Olumide Akintayo, attributes the menace to the lack of political will on the part of the Federal Government to empower PSN to sanitise the drugs market, saying that five million Nigerians engage in self medication and wrong usage daily and are prone to terminal diseases.
"Drugs are not expected to be sold to anyone without a prescription list from either a pharmacist or a doctor. It is the unlicensed stores, private hospitals and operators of unregistered premises that cause drug abuse. They all stock these drugs and the FG has refused to deal decisively with this menace for us to achieve sanity within the confines of our drug distribution," he disclosed.
The Medical Director of Goodluck Hospital and Maternity Home, Dr. S. O. Abulu, explained that some drugs that were harmful to the body were classified as sedatives, hard drugs
and amphetamines. He said, "Diazepam, valium, is a common drug that can lead to addiction worldwide and it is highly abused in Nigeria. Almost every drug has side effects but when doctors are giving drugs, we consider the good effects against the side effects.
"There is a certain dosage of drugs for every patient, based on their age and weight so these are taken into consideration before drugs are prescribed. Based on this, even patients on a lifetime medication can take their prescribed drugs for a long period without any crisis or harm because it is being regulated following the regular visits they must pay to their doctors for re-examination."
According to another medical expert, Dr. Taofeek Salaudeen, patients with chronic pains like the sickle cell patients are usually addicted to the drugs they take.
He said, "Since they go into crisis more often, they would want to take the specific drugs the doctor gives them without knowing the exact drug that relieves their pains and they tend to take these drugs on their own. Amongst the drugs are PETIDINE and DF118.
"Another issue is that people prescribe drugs for others based on what they used to treat their ailment. The fact that a particular drug prescribed by a doctor works for a patient does not mean it will work for another patient with a similar ailment. This is why doctors usually recommend tests before prescription."
However, the Federal Government, through the National Agency for Food and Drug Administration and Control, has refuted the allegation that it lacks the political will to tame the menace.
The Public Relations Officer, NAFDAC, Mrs. Christiana Obiazikwor, appealed to Nigerians to desist from patronising drug hawkers.
According to her, hawked drugs are dangerous to health even when they have NAFDAC registration numbers and have not expired.
She said, "The fact that it is being hawked means it is not being sold at the temperature it ought to be sold and so the efficacy of the drugs cannot be guaranteed. Besides, there could be an adverse drug reaction and then it becomes difficult to locate the hawker from whom the drug was purchased. When they are not patronised, they are out of business. We raid them on the streets, we prosecute them and sometimes we lock them up. But in most cases, nobody comes to ask after them.
"We engage in public enlightenment campaigns to enlighten people and we go to shops with our Truscan, which is a handheld device we use to screen the shop and take out drugs that are not good. We have the Truscan at the borders, airports and the seaports. Though we face a lot of challenges, which are part of every organisation, we do not let them become obstacles in the way of getting the job done. We appeal to people to patronise only registered pharmaceutical outfits or chemists to obtain their drugs."