Commends Adesina's visionary leadership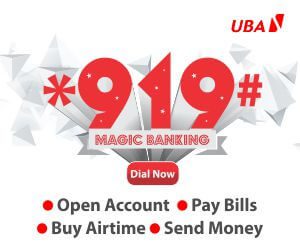 BY TIMOTHY AGBOR, OSOGBO
Osun State Governor, Ademola Adeleke has directed immediate establishment of a support desk for Osun tech innovators and entrepreneurs to access the recently launched $618million tech fund by the African Development Bank.
Governor Adeleke expressed readiness of his government to tap into the opportunities in furtherance of the digital economy agenda of his administration, saying that the tech fund was collaboration between the AfDB and the Federal Government of Nigeria.
He lauded the AFDB President, Akinwumi Adesina for creating enabling environment for Osun tech ecosystem, citing the recently unfolded state ICT Policy, State Tech Innovation Policy, domestication of Nigeria's Startup Act, the flag off of the state's broadband fiber optic project and the establishment of a Digital Advisory Board as major achievements and efforts of Osun in being the tech hub for South West.
Adeleke was quoted in a statement issued by his spokesperson, Olawale Rasheed on Sunday as saying, "I am delighted to appreciate the African Development Bank which has set up a $618 million fund to support the technology and creative sector in Nigeria. This is a great initiative spearheaded by Dr. Akinwunmi Adesina, the Nigerian President of the African Development Bank in partnership with our Federal Government and I would like to commend him for his visionary leadership and dedication to the development of our country.
"Dr. Adesina has consistently demonstrated his commitment to supporting the growth and development of African economies, and his efforts towards the development of the technology and creative sector in Nigeria are commendable. I am confident that this fund will go a long way in supporting innovation, job creation, and economic growth in our country.
"As the Governor of Osun State, I am pleased to announce that the Ministry of Innovation, Science, and Technology has been instructed to set up a desk to assist all technology and creative sector entrepreneurs in Osun State to apply and access this fund. The desk will provide comprehensive guidance and support to all interested applicants, ensuring that the application process is seamless and efficient.
"We are also exploring partnerships with the African Development Bank to support programs in the technology and creative sector in our state. We will be reaching out to the bank soon to discuss how we can collaborate and leverage this fund and other opportunities to create a vibrant and innovative ecosystem in Osun State.
"I commend the African Development Bank for domiciling the fund in the Bank of Industry to prevent it from being politicized. This is a great step towards ensuring that the fund is used for its intended purpose and will benefit the technology and creative sector in Nigeria.
"I encourage all technology and creative sector entrepreneurs in Osun State to engage directly with the Ministry and register as a stakeholder operating within the state. This is a significant opportunity for our entrepreneurs to grow their businesses, while also contributing to the growth and development of our state."
While pledging to unfold the second phase of the state digital economy agenda in due course, Governor Adeleke called on Osun elites "to join his administration in the drive to harness the potential of the technology and creative sector and create a vibrant and innovative ecosystem in Osun State."