Suspect is: Happy Agbangbanyan; he's wanted – Police
A 65-year-old retired headmistress, Mrs. Clara Uwaifo, on Thursday met her untimely death when she was shot dead by a teenage serial killer, whose name was given as Happy Agbangbanyan, now on thenprowl in Benin, the Edo State capital. Our correspondent who visited the residence of the deceased at No. 27, Oviawe Street, off Upper Siluko Road, Ogida Quarters, Benin-City, observed that a crowd of sympathisers gathered in the compound, discussing the disaster in hushed tones.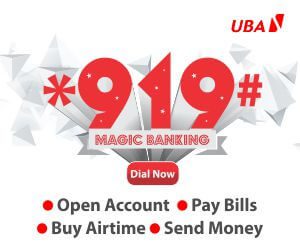 An eyewitness, who described self Miss Joy, a 20- years old secondary school student said, "When I was coming from the school at around 3:30pm, I sighted my grandmother walking opposite my direction, holding a bag while walking towards our compound with one Happy Agbangbanyan, following her in a very close proximity.
"As I was running to collect the bag from her, I hit my foot against a stone and meanwhile, my grandmother was approaching the gate of our house. All of a sudden, I saw the assailant with blue jeans trousers and light milk shirt bring out a pistol and shot at my grandmother at the back and started running away.
"I saw my grandmother fall down and I quickly ran to her and raised her up and I started shouting, 'Help! Help! Help! But she looked at me, shook her head and gave up the ghost.
Investigations revealed that the parent of the killer teenage boy has been having a protracted disagreement with the family of the deceased which all efforts to unite the two families proved abortive.
According to Joy, the deceased's 20-year-old granddaughter, her grandmother was coming from the hospital to visit her daughter who had put to bed, when the incident occurred. The suspected killer is said to be 21 years old and was also alleged to have been responsible for the killing of one Ebo and two other persons in Ogida Quarters, Benin-City, of recent; and people in the area described him as a notorious, dangerous cultist and hired assassin.
Confirming the incident, the Edo State Police Command Public Relations Officer, DSP Osifo Abiodun, a Deputy Superintendent of Police, described the suspect (now at large) as a teenage cultist and serial killer on the police wanted list.
"The young man call Happy Agbangbanyan is a serial killer who is involved in so many cult related violence and killings and murders, I think with this one his cup is full, we are on his trail", said the police image maker.