'Increasing figures worrisome'
No fewer than 669,261 candidates have been caught cheating during examinations in the last four years across Nigeria.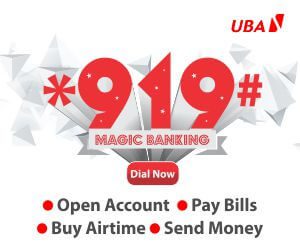 The Public Affairs Officer, West African Examinations Council, Mr. Demianus Ojijeogu, revealed this in an interview with The Point, in Lagos.
Ojijeogu quoted a document, "Reports of Malpractice Statistics," released by the Head of National Office, WAEC, Mr. Charles Eguridu.
According to the report, out of 1,514,164 candidates who sat for the May/June 2011 examinations, 70,342 cheated; while in 2012, a total of 1,658,887 candidates sat for the ex- amination, out of which 118,650 cheated.
In 2013, 129,434 cheated out of 1,669,215 candidates; while 163,703 cheated out of 1,692,037 students in 2014.
For the November/December examinations, the figures released were in the follow- ing order: 2011 (43,486 out of 378,993); 2012 (58,001 out of 396,820): 2013 (48,742 out of 297,092); and 2014 (36,903 out of 246,883).
Ojijeogu decried the increasing cases of examination malpractices, saying, "WAEC cannot curb examination malpractices alone because it does not run the school; it does not run the ministry that will provide the supervisors; it does not run the police, the security agencies; we can only take care of our staff to make sure that, on our own side, the question papers are not tampered with.
"The only person that can open it is the supervisor in the exam hall, to ensure that there is no leakage. So if we take care of our own part, what about the supervisor that carries this bag containing the questions from our custodian to the school? What happens to the distance? In that bag, WAEC has a copy of the key and the principal of the school who is holding a copy of the key is called 'the key holder.'
If they connive to meet somewhere, open the wrap to remove the question paper, who will know?"
Ojijeogu added, "We find it, as an organisation, very worrisome. In fact, every report and everywhere we have spoken, one of the
major challenges that we have highlighted is examination malpractice.
"We have the mandate to conduct exam and it's for a reason. There is a reason for that. Everything should be tailored towards nation building, that's how we look at it and for WAEC; our most cherished project is the Nigerian child."
In view of Ojijeogu's narration, experts and concerned parents have called on the Federal Government to urgently review the process of handling question papers with a view to making hard work count for honest students, and to allow for a sound economy built on the foundation of standard education.