The Theatre Commander, Operation "Hadin Kai", Maj.-Gen. Christopher Musa says 75 per cent of the ongoing counter-insurgency and counter-terrorism operations are non-kinetic while kinetic operations constitute 25 per cent.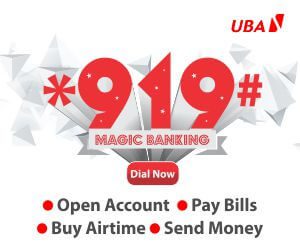 Musa said this while addressing newsmen and group of Civil Society/Non-Governmental Organisations on Monday in Maiduguri, Borno State.
He said the 75 per cent was about rendering of humanitarian assistance to the victims of insurgency either as displaced persons or rescued persons.
Musa said that if the 75 per cent aspect of the operation could be achieved, the 25 per cent kinetic aspect would easily be achieved.
He said the collaboration of all stakeholders including the humanitarian agencies and NGOs was required to achieve the desired result.
"We are all here to ensure that there is peace in the North East and what we are saying is that we know that the kinetic aspects of what we are doing are just about 25 per cent while 75 per cent of everything that is going here is humanitarian assistance.
"If we are able to achieve that, the 25 per cent is going to provide the enabling environment. Even if we actually put the 25 per cent the 75 per cent is still idle.
"So I want to use this medium to appreciate all of you both the media and the humanitarian agencies for all your support.
"We know how difficult the terrain is, we know the sacrifices you are all make a lot to say that yes, we have achieved some level but we still have so much to do and together we are sure we will achieve success," he said.
The theater commander also commiserated with the humanitarian organizations over the recent incident involving a soldier who went berserk and killed a humanitarian worker and injured others.
He said that investigation was being conducted to unravel the circumstances that led to the incident with a view to forestalling such occurrence in the future.
He reiterated the determination of the command to ensure safety of all humanitarian workers to be able to carry out their activities.
Also speaking, the Director, Defence Information, Maj.-Gen. Jimmy Akpor, said the interface was to afford the media the opportunity to get first-hand information from the theatre and the NGOs on the handling of humanitarian crisis in the zone.
Akpor said the counter-insurgency operation had entered into the stabilisation phase, adding that everyone should be involved in addressing the challenge.
The Acting General Officer Commanding 7 Division Nigerian Army and Commander Sector 1 OPHK, Brig.-Gen. Adewale Adekeye, said the division had continued to ensure that all surrendered terrorists were properly handle in line with global best practices.
Adekeye, who is the Commander, 21 Special Armoured Brigade Bama, noted that not all surrendered persons were insurgents.
He said that surrendering process was always not smooth; saying that other terrorists who did not want them to surrender would always want to prevent the repentant ones to come out.
He said the role of the military stopped after the profiling of the surrendered terrorists and their families after which they would be handed over to the holding facility being managed by the Borno State government. (NAN)