Sola Shittu, Abuja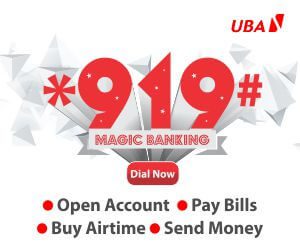 The criticisms trailing the composition of the 96 standing and special committees of the House of Representatives have shown clearly that the house is still very much divided despite the historic peaceful reconciliation, which has shot the green chamber ahead of its red chamber counterpart.
Although, as soon as the committee leadership was announced, it was obvious that something was amiss, it was not exactly clear that things had fallen apart in the House until the boycott of the inauguration.
On Thursday, the Speaker of the House, Honourable Yakubu Dogara, announced the leaderships of 96 committees, giving 48 chairmanship positions to the All Progressives Congress and 46 to the Peoples Democratic Party. The remaining two slots were allotted to the Social Democratic Party and the All Progressive Grand Alliance.
But members loyal to the Majority Leader, Femi Gbajabiamila, have kicked against the nominations, saying they gives more prominence to the opposition PDP, whose support helped Dogara become Speaker against Gbajabiamila. In their argument, the supporters of the majority leader said many of the key committees, otherwise called "juicy committees," went to PDP members.
The committees include: Foreign Affairs, Nnena Elendu-Ukeje (Abia State); Petroleum Resources (downstream) Joseph Akinlaja (Ondo State); Petroleum Resources (upstream), Victor Nwokolo (Delta State); Works, Tobi Okechukwu (Enugu State); Power, Daniel Effiong (Cross River State). The committees on Army, Navy, Air Force, Ports, Harbours and Waterways went to the PDP's Rima Kwewum (Taraba), Samson Okwu (Benue), Abdussamad Dasuki (Sokoto) and Patrick Asada (Enugu) respectively.
The critics of the selection processes also condemned what they described as the way Dogara allegedly favoured his loyalists within the APC caucus by giving them juicy positions against Gbajabiamila's men. For instance, the lawmakers said Dogara's top men in the APC, such as Abdulmumin Jibrin (Kano), Mohammed Zakari (Kwara), Babangida Ibrahim (Katsina), Nasiru Babale (Kano) and Herman Hembe (Benue) clinched such key committees as Appropriations, Basic Education Services, Finance, House Services and Federal Capital Territory respectively.
They said only nine chairmanship positions, out of 48 given to APC were given to members of the group. And of the nine committees given to the group, "only two are considered juicy", which are the committees on Customs and Excise and Agricultural Production and Services given to James Faleke (Lagos) and Mohammed Monguno (Borno).
Other committees assigned to the Gbajabiamila group are the committees on Aids and Loans, Adeyinka Ajayi (Osun); Anti-Corruption, jide Akinloye (Lagos); Civil Society, Peter Akpatason (Edo); Financial Crimes, Kayode Oladele (Ogun); Internally Displaced Persons, Sani Zoro (Jigawa); Insurance, Olufemi Fakeye (Osun); Special Duties, Nasiru Daura (Katsina) and Treaties and Protocols (Yakub Balogun).
A member, Babban Kaita (Katsina State) warned that the lopsided committee headships might affect the smooth-running of the Buhari administration. He said, "Let's bring the Gbajabiamila group out of this; this is about the difficulty that the APC government of President Buhari will face because of this composition. It has never been this bad. Dogara has shortchanged his own party, APC, in favour of the PDP. But we are not surprised because that was the agreement they had before he became Speaker. All the critical committees that will play a role in the change mantra of President Muhammadu Buhari have been given to the PDP
For the concluding part of this story and others, grab your copy of The Point from your nearest vendor