Azubuike Ishiekwene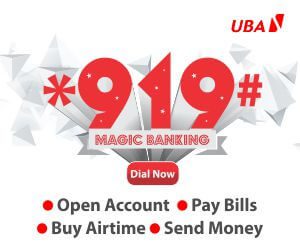 Here I am on Christmas Day morning, with 358 days in my rearview mirror and seven days ahead to the New Year. The need to look back is compelling but just as compelling is the urge to press forward.
In this contest between past and future, the latter seems to get the better of me, yet there's this nagging feeling of trepidation and uncertainty, an eerie feeling that just won't let me go. Maybe it's human nature to fret about the unknown.
Or maybe it's my limited gift of foresight in a year that takes its name from man's silliest cousin. I don't know. But whatever it is, I have decided to confront the monkey by writing to it directly. That's what the Chinese call 2016 – The Year Of The Monkey.
I'm fully aware that looking into the future – or confronting it – is a pretty hazardous cottage industry. And this particular year, even before professionals such as Primate Theophilus Olabayo (who predicted that the 2015 presidential election will either not hold or will be stalemated) and TB Joshua have said a word, new entrants like Ekiti State governor, Ayodele Fayose, already released their prediction of what we should expect in 2016.
From the crystal ball in Fayose's shrine, the New Year is the year when President Muhammadu Buhari and the governing All Progressives Congress will remove their sheep's clothing and show themselves for the wolves they are.
Fayose, a born wolf, who therefore never needed to remove his clothing, will not detain me here. It takes one wolf to tell another. Let me say, for now, that if his predictions are anything to go by, 2016 might well be the year of the prey, not that of the predator. It's clear from Fayose's increasingly desperate tone that only one predator will not survive. Who really cares?
There are far more serious petitions that 2016 must answer. The government has almost declared a victory in the war on Boko Haram, describing it for now as a "technical" victory. It's reasonably safe to assume that in the last three months, the capacity of Boko Haram to launch massive, coordinated attacks has been degraded. Within its self-imposed three-month deadline and with help from far and near, the government has taken the fight to Boko Haram.
But will the line hold in 2016? Will there be a widening of intelligence to preempt lone-wolfs and suicide attacks, which could be the last frontier of this war? How many out of the two million plus people in desperate conditions in IDP camps will be able to make – or start – the journey home? Will the Chibok girls come back home alive?
And jobs. Buhari promised to create three million jobs yearly. The Nigerian Bureau of Statistics figures indicated that nearly 1.5 million people lost their jobs between June and September. In the third quarter, about 427,000 jobs – mostly online – were created, but it was hardly able to meet the over 1.9 million new entrants into the labour market. How will Buhari turn the tide in the New Year?
Those who know how to catch the monkey say that agriculture, infrastructure, ICT and local content hold the brightest promise for jobs in 2016. Not that previous governments didn't know. There was just too much money for any common sense incentive to cut a path. With oil prices below $38 per barrel and still falling, the government must say exactly how it plans to deliver three million jobs, that is, 750,000 jobs every quarter.
For the concluding part of this story and others, grab your copy of The Point from your nearest vendor