On July 3, 2019, indefatigable and irrepressible oil and gas magnate, Aare Bashir Fakorede, rolled out the drums to celebrate his 50th birthday in grand style. The stylish and friendly business tycoon was full of joy and thanksgiving to the Almighty God for adding another year to his age. The birthday anniversary afforded Aare, the shrewd entrepreneur, the opportunity of being ranked among noble men celebrating the golden jubilee in
glitz.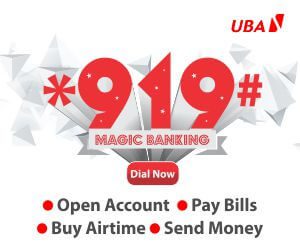 The celebrator, Aare Bashir Fakorede, who has his footprints as a top player in the country's oil and gas industry, is indeed a happy man at the moment as he gathered together business associates, friends, family and well- wishers to felicitate with him on his special day in a very special way. Knowing full well that it is only with the special grace of the Creator that one gets an opportunity to attain this very potent age spanning five decades, Aare Fakorede left no stone unturned in ensuring the best of birthday gig for
himself.
The Chairman of Bash Oil and Gas Limited also took time out to celebrate with the less privileged in Nigeria, who he believes need great assistance from those who are blessed in the society. Aare Fakorede knows vividly how he weathered the storms of life by dint of hard work, perseverance, sacrifice and closeness to God while climbing the ladder of success in life before finding himself where he is today, and he is still aiming to achieve more.
Aare, who won the 2018 edition of the Nigeria Media Night-Out Awards as the Best Oil and Gas Entrepreneur of that year, is indeed a man of the people, who put smiles on the faces of many through the provision of job opportunities for the many Nigerians, who eke out their living and cater to their families' needs working with him.
Meanwhile, the indefatigable business tycoon, who is an ardent supporter and a staunch pillar of youth development in Lagos State, particularly on the Island, also
used the opportunity of his birthday to attend the grand finale of the Aare Bashir Fakorede Under-15 soccer competition at the Campus Mini Stadium in Ajele, Lagos
Island.