Kwara State Governor, AbdulRahman AbdulRazaq, hosted the Emir of Ilorin, Ibrahim Sulu-Gambari to the annual Bareke on Friday, commending the royal institution for working with the government to sustain peace and harmony, and promote development in the state.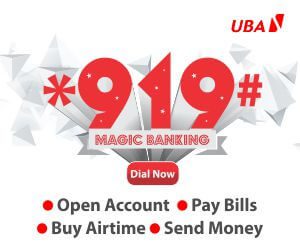 The Governor called on citizens to support President Bola Tinubu whose early policies he likened to a pregnancy course which is sure to birth a more progressive Nigeria.
The Nigeria Governors' Forum chairman said he was excited that the colourful bareke followed the last two days of colourful celebrations of the Eid and the Durbar which brought together thousands of Kwarans and attracted positive reviews nationwide.
His words: "It is significant that the good relationship between the throne of Sheikh Alimi and the government has waxed stronger. This excellent relationship has helped to strengthen peace and harmony in Kwara State as everyone aligns behind a singular agenda for growth and common good. It serves to reassure the people of Kwara State that growth and development occur more and faster in an atmosphere of love, peace and harmony.
"Your Royal Highness, I assure you that our administration remains committed to communal peace, security, and development. We value collaboration, understanding and mutual respect over unhealthy rivalry among brothers.
"That is because we believe that our agenda for development can only materialize when Kwara is peaceful. The Durbar recorded more crowds yesterday than ever before. Kwarans are happier. I am extremely happy. Our various recreational centres were filled with citizens wanting to have a feel of good life. This is possible because we have peace. We are glad to have great partners in Your Royal Highness and all other traditional rulers. This is the way to go.
"I assure you that our administration will continue to prioritise security of life and properties. We will not allow a few bad eggs and opportunists to change our narrative of being the most peaceful and secure state in Nigeria. Our security agencies will chase these few cowards to the farthest corners of their hideouts.
"Your Royal Highness, I am using this window to again call for the support of our people for President Bola Ahmed Tinubu. He means well and has the capacity to take tough but right decisions. We believe that whatever temporary pains we see now are the necessary pregnancy course to birth a stronger economy and a more prosperous Nigeria. With your prayers and support, we will succeed, in shaa Allah."
The event was well-attended by parliamentarians, senior government officials, bureaucrats, and a retinue of title holders and scholars.
Top on the list of the attendees were the Chief Judge of Kwara State, Justice Abiodun Adebara; Grand Kadi Justice Abdullateef Kamaldeen; Senator Saliu Mustapha; House of Representatives members Mukhtar Shagaya and Ahmed
Yinka Aluko; House of Assembly Deputy Speaker Ojo Olayiwola; House Leader Barrister AbdulKadir Oba Magaji; House of assembly members; Head of Service Mrs. Susan Modupe Oluwole; permanent secretaries; top party hierarchies led by Chairman Sunday Fagbemi; and the clerics headed by Imam Imale Abdullahi AbdulHameed.
Accompanied by many royal title holders and community leaders, the Emir commended the Governor for standing for peace and harmony, and his investment in human capital and infrastructural development of the state.
"We thank Almighty Allah for the success of the election for the second term. While we were rejoicing over that, there was an announcement that our governor had been conferred with the Commander of the Order of Niger (CON).
"Another message also came in that you have been elected the Chairman of the Nigeria Governors' Forum. Our governor has got triple honours. We are very grateful.
"You are making history on the part of Kwara State. We are not one tribe. Kwara State is a heterogeneous community with many ethnic groups. But we are the most manageable. We may be speaking differently occasionally. But in heart and understanding, we are able to understand ourselves.
"We came here again, having returned (you) to your post for a second term. God that gave you the success in the first term will make you succeed in the second term. May you continue to shine," the Emir said.
Prince Sunday Fagbemi, in his remarks, said: "I want to remind us that history was made here last year when our father, the Emir of Ilorin, was here. The second term journey of the governor started here with his (Emir) pronouncement, endorsing the governor for a second term in office.
"The success we have all witnessed today was because of the support we received from the Emir and the council of chiefs. We are grateful and we know that by the grace of God, this second term will be better than the first term."