Rights activist and immediate past Abia State Publicity Secretary of All Progressives Congress, Okey Ezeala, resigned recently to pursue his ambition for Bende South State Constituency House of Assembly, the same position he ran for in the 2019 general elections. In this interview with BENEDICT NWACHUKWU, he noted that the APC in the state would be throwing the gubernatorial contest open to all zones since they have all had a shot at the office. He argued that though the party's Constitution doesn't recognize zoning, stakeholders fully appreciate the importance of equity. He declared that the APC is resolved to wrestle power from the ruling People's Democratic Party in the forthcoming 2023 general elections, saying that Abians are not only tired of the PDP but are in a hurry to end the misrule which has denied them dividends of democracy which other citizens are enjoying in their various states. Excerpts: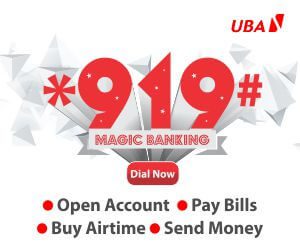 Abia State has been governed by PDP from 1999 to date. What has APC put on ground to wrestle power from the PDP?
The All Progressives Congress in Abia State has a more reliable structure of the party now unlike what we had in 2015 and 2019. The current structure, I mean the party executives across the three layer organs of the party, which is the state, the local government and the Ward in the state chapter are a very committed set of people and these are men who come to the meeting with their substance not those who come to meeting and begin to ask for transport to go back. Even at the Ward level, we have people who are ready to invest in the party, people who are desirous of a change in Abia, people who believe enough is enough for the maladministration of the PDP that we have been seeing since 1999.
It is massive, we have been seeing them coming from left, right and centre and all corners of Abia State. As a matter of fact some of them are even asking that we establish a parallel structure different from the party itself where there will be coordinators in different villages now, not even Wards again. So, with this alone, I mean you can see that victory in 2023 will be ice cream for the APC.
As a party that wants to take over power in 2023, APC in Abia is riddled with internal squabbles. How does APC intend to unseat PDP?
I would not call it internal squabbles neither will I call it factionalization, it is rather a common indices in democracy for you to have people, who of course do not agree with you, who disagree with your own point of view. It is normal. Even in the United States there is this political tendency that cuts across the two major political organisations, the Democrats and the Republicans. So if it can happen even in the US, even in the Republicans, remember what happened with the presidency of Donald Trump even in his party some people opposed him, some people were opposed to his ideas, especially in terms of his foreign policy. So that is how it is and Nigeria is not an exemption. You have APC, you have PDP, you have all other political parties. So, it is normal to have people who for now do not agree with you but I can assure you, that is not enough to disparage or discountenance the efforts of the party and its chances of winning the election come 2023. No, the party is intact, there is no division whatsoever. The NWC, the Court, INEC, everybody has complied so far with the Dr. Ononogbu led Executives of the party and there is no other as we speak. It is one big family now and we are moving forward, so I can tell you that the pockets of disagreements we had in the past of course are over and the party is coasting home to victory come 2023.
Winning an election starts with fielding a candidate. Do you believe APC has a candidate who can sway the votes of Abia electorates to the party?
"Don't also blame them because these are emergency leaders, emergency governors, people who were not prepared for governance, so when they came in you just see them playing to the gallery for eight years and they are gone and because they know they haven't done anything you see them looking for a successor they will impose on the state
"
Yes it is good you raise this question of the possibility of APC having a candidate that can sway the votes of the masses to APC. Now hear this, APC has over the time paraded the best of gubernatorial hopefuls in Abia State, I can tell you that and that man is none other than High Chief Emenike. He was the ANPP gubernatorial candidate and he came second in the state and since then he has not been a candidate of any other party until now he is coming with a full force.
Chief Emenike has rolled out several philanthropic gestures across the 17 Local Governments Areas of the state, and hear this, he is the only governorship hopeful in the history of Abia State who has maintained a structure, a support group, you know, a political structure that is not affiliated to any political party but to him as an individual across the 184 Wards of Abia State and across the 17 Local Government Areas of the state with its executives spanning up to 40 individuals, well to do individuals, I mean people of means. No other politician in Abia State has done that and no other politician can match that feat. Chief Emenike has shown capacity, he has shown resilience and now he's a household name. Do you know sometimes, even funny enough, even Abia kids in their quiz competition in their primary and secondary schools mistake Chief Emenike for the governor, so, it was funny last time we were in a place, Akwaete in Ukwa local government and the pupils there were asked who is the governor of Abia State they said High Chief Emenike. You can see that people think that he is leading them already. And that is because of his popularity. So if not for the rigging machinery that had been orchestrated over time in Abia State, Chief Emenike would have been the best governor as the people's choice the state we would have had in the recent past but thank God for the reforms in the electoral process, thank God for the new Electoral Act, things are going to be different this time and I can assure you that that long ambition of Abia electorates, that same man outstanding for some time now will be vindicated at the polls. Abians will return him massively, overwhelmingly as their governor come 2023 and I can assure you that the government of Chief Ikechi Emenike, honestly will bring the much desired reformations, transformation, freedom that Abians have missed in the past.
Does APC believe in the zoning formula of the state?
Well you talked about zoning and let me say here, the party constitution does not recognize zoning but the party constitution recognizes equity, do you understand? And it simply says that all the offices mentioned in the constitution should be nominated and distributed in a way that it will reflect the federal character and the geopolitical zones or the senatorial zones where necessary. What that simply means is that if you have had Abia North taken, if you have had Abia Central, if you have had Abia South taken, it is only normal that we begin again taking, so it can begin from Abia South again, it can begin from Abia Central again, it can begin from Abia North again but what is important is to always give equal opportunity for the three zones in Abia State to produce the governor, to be given opportunity to govern so that we can see the difference and that is what we are doing in APC. We are throwing it open since the three zones have already taken their turns from 1999, we are throwing it open that any of the strongest zones can equally begin the next round of nomination. So we may begin with Abia South, we may begin with Abia Central, we may begin with Abia North and I can assure you that we will follow that spirit of equity and then one zone after the other. So, by and large APC believes in the zoning formula even though it is not in our Constitution we believe in it and we are going to run it as it is a norm in our political landscape.
What is APC bringing on board that has been lacking in the several years rule of PDP?
APC will bring a lot to the table but to be precise, we are looking at baking a larger cake for Abians. The fundamental issues, faults and problems of the past governments in Abia State is their inability to create jobs, you know, to create different sources of revenue different from the Abuja flow. Different from their petty IGR they are raising. Don't also blame them because these are emergency leaders, emergency governors, people who were not prepared for governance, so when they came in you just see them playing to the gallery for eight years and they are gone and because they know they haven't done anything you see them looking for a successor they will impose on the state. What we are bringing on the table, a quick one, is to make sure we bake a larger cake for Abians. A state that runs with a budget of less than N150bn, what can it do? What mega project can it do with that? And by the time you pay salaries and pensions the money is almost gone. So the first thing we will do is to improve the income generation of the state. Apart from the allocation coming from Abuja, we will make sure that small scale businesses are supported to create jobs. When you create jobs through the private sector, you will see that the burden will be less on the government. We are going to establish mortgage banks for the state at least in the three Senatorial zones. We are also going to establish a commercial bank, an insurance company owned by the state, managed by the state. By the time we employ people in all the branches of the insurance company in the 17 local governments of the state, we would have created about 1500 jobs by the time we employ people in all the branches of the commercial bank in the 17 local governments we would have also created another 1500 jobs making it 3000 jobs. By and large, you can be rest assured that in the first 100 days of APC administration in Abia State, we are going to move more than 5000 Abians out of poverty and the unemployment market. So that is what we are bringing on board but this is just one.