---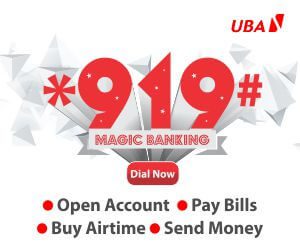 To the Chairman, Association of Bureau de Change Operators of Nigeria, Alhaji Aminu Gwadabewe, there is more to regulating the foreign exchange system than limiting the participation of BDCs in the money market. In this interview with CORNELIA OSEGHALE, he urged the Central Bank of Nigeria to mop up over $21 billion injected into the market by Nigerians in the Diaspora every year. Excerpts:
---
How would you describe the state of the foreign exchange market?
The state of the forex market is flawed. There is a flaw in the management of the foreign exchange market. I can see confusion presently. What we are experiencing is a manifestation of forex mis-management.
Since the creation of policies restricting BDCs from selling dollars, we have seen the naira maintaining a swing. How would you assess the policy of the CBN?
What is happening is a manifestation of some deficiencies in the system and lack of transparency. The CBN has good intentions; but sometimes, you find out that there is a disconnect between policy formulation and implementation. The new policies will allow some people to take undue advantage of the system so I think the CBN has to come up with an approach that will ensure transparency in the market and further deepen the market instead of this extension of corps.
But some observers argue that the policies have brought liquidity to the market, considering the recent appreciation of the naira. Is this true?
The truth is that there is no liquidity in the market and people are the ones creating this liquidity. You see, when you have scarcity, you will experience a number of retailers. Is it not the CBN that regulates the market? About 3,000 operators are licensed by the CBN and does that mean the apex bank does not know the operators, both registered and unregistered, that exist in the market? We have over a million players in the market that are not registered and they are individuals who are after their personal interests.
For the concluding part of this story and others, grab your copy of The Point from your nearest vendor