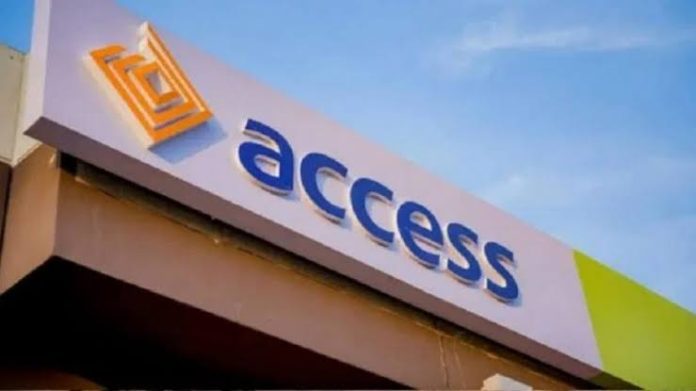 In an apparent move to reduce the negative impact of Ghana's debt crisis among others on their risks assets, eight banks recorded N502bn net impairment charges in 2022.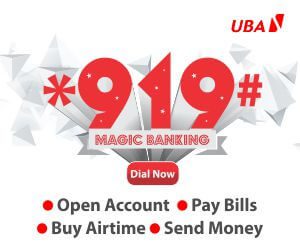 The provisioning showed a jump of 101.05 per cent compared with N249.75bn recorded in 2021.
An impairment charge usually reflects a fall in value or worse-than-expected performance of the asset.
While banks increased their lending partly due to the Central Bank of Nigeria's policy on loan-to-deposit ratio, which is put at 65 per cent, Ghana's sovereign debt crisis and slowdown in global economy that disrupted economic activities, affected most risk assets.
Investigations showed that the eight banks that increased their impairment charges are: Access Holdings Plc; Ecobank Transnational Incorporated Plc; FCMB Group Plc; Guaranty Trust Holdings Company Plc; Stanbic IBTC Holdings Plc; United Bank for Africa Plc and Zenith Bank Plc.
Besides, the World Bank, among other international organizations, have sustained pressure on the Federal Government on the need to remove all forms of subsidy on petrol in a move to harmonise the foreign exchange rate.
It was observed that some banks raised their net impairment charges significantly in the year under review, while the total provisioning by banks rose by 101.05 per cent.
Access Holdings recorded a jump of 137.7per cent in net impairment charges, from N83.2bn in 2021 to N197.79bn in 2022.
GTCO posted net impairment charges of N35.94bn, showing a jump from N760m recorded in 2021, while Zenith bank announced N123.25bn net impairment charges in 2022 from N59.9bn recorded in 2021.
Ecobank posted net impairment charges of N89.13bn, indicating a decline of 5.1 per cent from the 2021 figure.
Union Bank announced N3.01bn net impairment charge in 2022 from N34m on reversal for credit losses in 2021.
Stanbic IBTC Holdings, which had a write-back of N1.51bn in 2021, made a provision of N10.29bn in 2022.
Experts said the higher impairment charges did not come as a surprise given the headwinds in the domestic and external economy in 2022, crisis in Ghana economy, among other factors.
An analysis of 2022 full-year financial statements of some Nigerian banks showed that they incurred an impairment loss running into billions of Naira in 2022 due to Ghana's debt crisis and its restructuring by the government.
The debt restructuring has added to several pressure points on these Nigerian banks, alongside the impacts of the devaluation of the Nigerian Naira, rising domestic impaired loans, and rapid credit and balance sheet growth.
Nigeria's largest bank by profitability and gross earnings, Zenith Bank reported it incurred a net impairment loss of N58.7 billion from its Ghanaian operations for the year 2022.
"On February 14, 2023, the Group exchanged N123.6 billion (GHS2,675,754,659) of its existing Government of Ghana bonds for a series of new bonds with maturity dates commencing from 2027 to 2038 under the Ghana Domestic Debt Exchange Programme.
"The new bonds were successfully settled on the 21st of February 2023 and have been allotted in the Central Securities Depository. The effect of the exchange on impairment of the existing bonds on 31 December 2022 was duly recognized in the consolidated financial statements."

UBA, Nigeria's largest bank by branch network across Africa also reported impairment losses from its investments in Ghana.
The bank said it has lost about N17.2 billion from the restructuring of the Ghanaian bonds. UBA Ghana specifically incurred about N14.2 billion of the losses.
In a statement, the bank explained that the Group's exposure to the Ghana debt market was through the investment activities of UBA Ghana, UBA UK and the New York Branch. While UBA Ghana currently maintains investments in the Ghana Domestic and Eurobond market, UBA UK and the New York Branch of the Bank were primarily in the Ghana Eurobond segment.
"Included in the N17.979 billion impairment charge on investment securities was N17.280 billion impairment loss attributable to Group's exposure in the Ghana investment market, which significantly lost its value due to the Domestic Debt Exchange Programme (DDEP) launched by the Government of Ghana on December 5, 2022.
"DDEP was launched in response to the Government of Ghana's defaulting in servicing its debts when it suspended payments on most of its external debts and to ensure debt sustainability aimed at securing $3b IMF economic support."
Ecobank International also reported losses from its investment in Ghana's sovereign bonds. According to the Pan-African bank, it incurred losses of up to $162 million (N69.2 billion using its stated exchange rate).
"Net impairment charges on loans were $15 million compared with $40 million in 2021. The comparatively lower impairment charge for 2022 reflected a decrease in gross impairment charges due to a decline in nonperforming loans. Impairment charges on other financial assets were $167 million compared with $0.2 million in 2021. Of these $167 million, $162 million were the impairment losses Ecobank Ghana incurred on its GoG domestic bonds and Eurobonds."
According to data obtained from the bank's 2022 financial statements, the total investment portfolio exposure by the GTCO, another top Nigerian bank, was about N167 billion.
It however incurred a loss of about N35.6 billion on Ghanaian Bonds. The losses include exposure to Treasury Bills, Local bonds and Eurobonds issued by Ghana.
The Ghanaian debt crisis highlights the challenges facing emerging market economies, particularly those reliant on commodity exports. It underscores the importance of sound fiscal management and debt sustainability to avoid potential contagion effects on neighbouring countries and their financial systems.