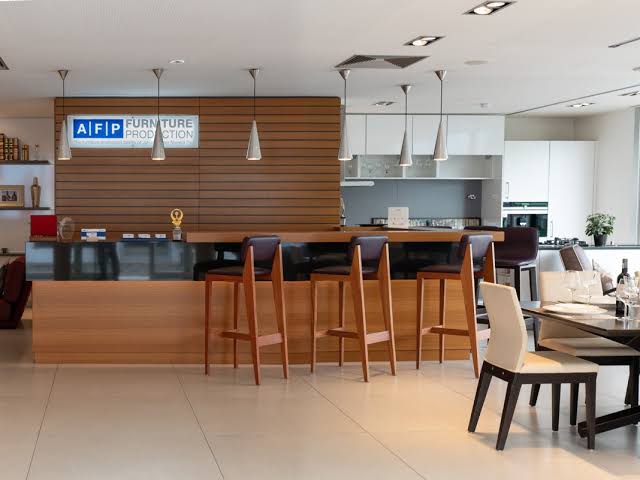 The furniture production subsidiary of Julius Berger Nigeria Plc, Julius Berger-AFP, has unveiled its innovative collections of pieces of furniture at the just ended Africa International Housing Show amid many accolades from visitors to the stand inside the International Conference Centre, Abuja.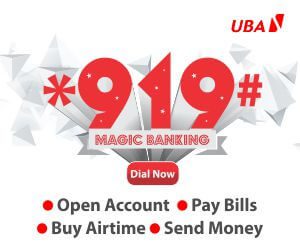 The groundswells of commendations were for regularly improving the standard of AFP's diverse office and domestic furniture range for its broad spectrum of customers across Nigeria.
Leading the commendations was His Royal Majesty, Oniru of Iruland, Oba Abdulwasiu Omogbolahan who did not mince words in lauding AFP's pioneering efforts at innovating designs in the industry.
"I have been coming to visit the AFP pavilion for years now. There is something unique about this company. AFP always presents high quality, durable and new designs and it is very commendable," he said.
For the Director, Federal Capital Territory, FCT Public Buildings, Olugbadebo Adebowale Ademo, who took time to inspect the AFP exhibition stand, the furniture designs keep improving yearly adding that, "they are perfect designs as always."
An executive of Vestates Company Limited, Mrs. Kunbi Disu, said, "AFP shows the top-end quality of the Julius Berger Brand. The fact that the furniture designs are so creatively diverse and beautifully fit for purpose recommends AFP for only substantively worthy, well-earned and most deserved commendation by every serious patrons of the furniture industry across Nigeria. AFP has clearly taken the furnishing market to a whole new level and I must commend the team. The designs here today are just so beautiful; again, I must commend the team."
A town planner, Yinka Bello, who also visited the stand declared how impressed she was.
While pointing to one furniture piece she said, "This is a nice piece. Julius Berger, a national, even international backbone brand for premium quality works, products and service is into furniture; and, as usual for anything with the Julius Berger signature, they are raising the bar in the industry with excellence. I am glad they are here for this exhibition. I am really impressed by every single item of furniture I have seen here today."
The Chief Executive Officer of Efab Estates, Fabian Nwaorah, in his remark said, "I have heard a lot about your organization and now I have seen your clearly matchless products and innovative designs. With your products' quality and service offerings here today, there is one thing I can and must say, the sky is the limit for Julius Berger-AFP."
Clients in attendance at the event, cutting across socio-economic strata, commended the AFP for its trendy, stylish, premium and functional offerings, which have made the AFP a one-stop shop for furnishing and home design.
The Julius Berger-AFP delegation to the ceremony was led by AFP General Manager, Oliver Cohnen.
He was ably supported by the AFP Commercial Manager, Norbert Kossmann, Head of Upholstery, Scheuer Ruediger; Senior Liaison Manager, Kaita Ahmed, Jamiu Akinola, Williams Uche, Sandra Kyaan, Khadija Zarma, Glory Egharevba, Mirabel Egbonkhan, Judith Chiemeke, Chizaram Onyema, Emmanuella Ijeh, Precious Abimiku, Uzoma Olivia; and Mendelay Roberts.
The parent company of the AFP, Julius Berger Nigeria Plc's delegation to the ceremony was led by the company's Financial Director, Christian Hausemann ably supported by JBN's management staff, Ismaila.
Julius Berger Nigeria Plc Head of Media Relations, Prince Moses George Duku, was also at the AFP exhibition.