BY TIMOTHY AGBOR, OSOGBO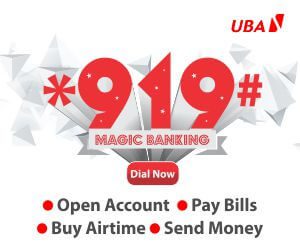 A woman, simply identified as Nneka, an indigene of Umunankwo in Ogbaru Local Government Area of Anambra State has been publicly ridiculed and paraded by her fellow natives for allegedly poisoning "community food".
Some of the community leaders and youths were seen in a video obtained by The Point, chasing Nneka out of the town while assaulting her verbally.
Two scary masquerades were also part of the villagers who escorted the middle-aged woman out of the community.
When Nneka got to a point along the road to the boundary of the community, she slumped and lost consciousness. One of those supervising the banishment was heard saying that if Nneka dies, her body would be dumped in the forest.
One of the community leaders whose Identity was not known said, "Today, 30th April, 2023, Nneka committed atrocity, she poisoned the food of the community and she refused to go for atonement. On that note, we are taking her to the boundary of no return. Today marks the last day of Nneka in Umunankwo. If you (Nneka) dare return, you will take whatever you see."
The man kept on repeating the lines as the masquerades and other indigenes jeered and led Nneka out of the community.
Meanwhile, a human rights organisation based in Ebonyi State, Health for the Society, Justice and Peace, confirmed the banishment and condemned it.
The organisation called on security agencies, lawyers and the Anambra State Government to ensure that justice is done on the woman's incarceration.
In an interview with The Point, the Executive Director of the NGO, Barr. Nkem Chukwu, said the woman's relations had been living in panic ever since the incident as they could no longer move freely in the community.
Mrs Chukwu, a human rights activist and defender, said, "We are against this horrible practice. No matter the offence she might have been accused of, it is illegal and barbaric for anyone to banish another. After a community might have conducted its traditional means of investigation, the law states that such a suspect should be handed over to the Nigeria Police or any other security agency so that they can conduct proper investigation and possible prosecution if found culpable. It is after this has been done that these people can come and testify against her and the law would take its course.
"Assuming they have found her guilty through a traditional process of investigation and she is deemed to be culpable and they are incarcerating her, if you incarcerate someone, you are sending her out of public circulation so that the person will not commit another crime. But they got it wrong. What should be done is that such a person should be reported to security agencies. They said they sent her to the land of no return. Whose custody is she now? Who will provide for her welfare and what will happen thereafter?
"We heard that she had been sent away for 10 years and after 10 years, she will come back. How do you ensure that she lives within that 10 years? She fell down in that video and there was nobody to calm her and revive her. They said 'if she dies, they will bury her and that's the way she has chosen to die.' Is that what we have in Section 4 of our constitution whereby you have human rights and dignity?
"Now, her relations are also in trouble because if anything happens, they can excommunicate them too. So, everybody will be scared to take action, her relations in particular."
Chukwu disclosed that her organisation would partner with other relevant bodies to get justice for Nneka, adding, "We have agreed that our members in Enugu and Anambra should pay an advocacy visit to the Anambra State Commissioner for Gender and their Governor for an action to redress the wrong."
The Point gathered that Nneka was admitted to a hospital after she left the community. When our correspondent made efforts to speak with her, she was too frail to communicate.