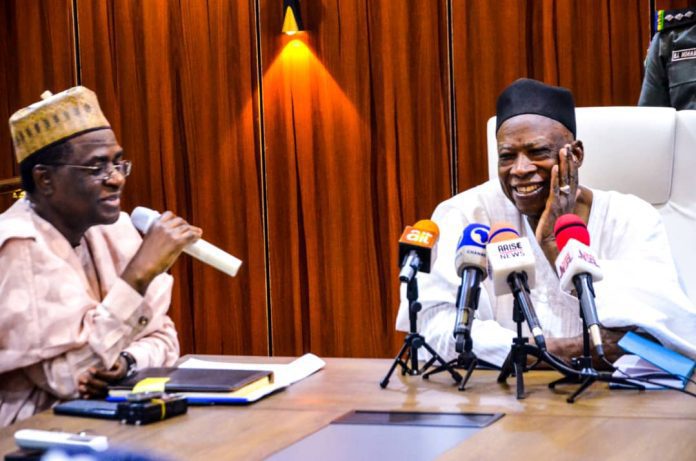 BY MAYOWA SAMUEL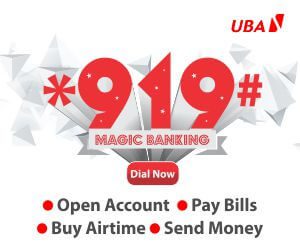 National Chairman of the All Progressives Congress (APC), Senator Abdullahi Adamu, has decried what he described as negative publicity of achievements of the government of President Muhammadu Buhari by opposing political parties.
Adamu stated this on Tuesday in Abuja while addressing the leadership of the APC Professionals Forum who paid him a courtesy visit in his office at the national secretariat of the party.
The former Nasarawa State Governor lamented that the ruling party is suffering a misfortune of not getting the efforts of the APC-led government to the grassroots in terms of positive publicity of what it is doing.
According to Adamu, the reason opposition parties prospered in peddling negative narratives about the APC was due to apparent sympathy it gets from the public who see it as the underdog.
Adamu said he has no quarrel with those sympathising with the opposition, but that they should be truthful and factual in criticising the government.
"All the good things that have happened in this administration have not received the kind of publicity it deserves. See the social programs that this government is having for teachers, for farmers, for market women. The school feeding program. These are critical programs that have not been undertaken by the PDP for the 16 years they were in government. We are doing it but nobody praises government for it. All that we get is criticism. If we get ourselves involved in positive reporting of what is happening, the electorates will know the difference. They will know what is the truth.
"I have no quarrel with this. Go and sympathize with them but call a spade a spade. Don't give a dog a bad name in order to hang it. This is what we are experiencing."
The APC national chairman promised that the party will not hesitate to tap from the professionals wealth of knowledge to move the party forward.
In his remarks, leader of the APC Professionals Forum and former Bauchi State Governor, Isa Yuguda, said the Forum embarked on the courtesy visit to show solidarity to the APC leadership and to lend support to the party as the electioneering campaign gears up.
Yuguda intimated the party leadership of the plan of the forum to organize a leadership retreat for the National Working Committee, NWC of the party and also a town hall meeting with the party's presidential candidate, Asiwaju Bola Ahmed Tinubu and his running mate, as part of measures to interact and intimate members of the public with the campaign manifestos of the party.
"One of our mission is to lend support to the party when it comes to sensitization because most of these associations they know little about capacity of the party and we have visited quite a number of professional bodies highlighting to them the importance of party politics, highlighting to them also the importance of associating with us so that we can contribute our quotas as professionals to party activities.
"What we need in this country is good governance, and if professionals are kept aside without being accommodated to hear their view, I believe what we will continue to have is what is called motion without movement."