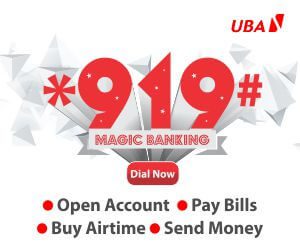 Senator Abudullahi Adamu, the new national chairman of the ruling All Progressives Congress, has expressed his readiness to make the party the bastion of internal democracy in the country.
Adamu spoke on Sunday after taking the oath of office and allegiance alongside 35 other newly elected members of the party's National Working Committee in Abuja after the closing ceremony of the party's national convention.
He stated that "The eyes of the nation are on the party; the eyes of Africa are on us; the eyes of the world are on us. This is a historic moment. There is no room for false steps. Our first step is to make our party the bastion of internal democracy. If a party is not internally democratic, it cannot offer the country true democracy.
"Together, let us rise and march towards the sunrise in our party and our country. The time has come for us to show statesmanship to arrive at the new dawn. The time has come for us to be patriotic in words and deeds. The time has come for us to affirm our being the party of the people, for the people and by the people."
Adamu urged party faithful to support the executives, saying, "As we conclude this very successful convention of our great party, I know that our opponents in the PDP and other opposition parties are now sulking, wearing long faces of sadness, bewilderment and dismay.
"They had been hoping and praying to make a fortune out of our misfortunes. They were also hoping and praying to capitalize on the assumed failures of our party to reap political benefits.
"No administration in the history of Nigeria has performed as much as we did in building key infrastructure and in uplifting the living conditions of the Nigerian people. Projects that once existed only in the dreams of Nigerians such as the Second Niger Bridge, complete rehabilitation of the Lagos-Ibadan dual carriageway, the Lagos-Ibadan express rail, the Abuja-Kaduna express light rail, the Ajaokuta-Kaduna-Kano pipeline and many others, have either been started and completed during our administration or have been inherited in abandoned conditions and have made rapid progress in the last seven years.
"No government can satisfy everybody, however hard it works. Some works will always be left undone and every work done will continue to need maintenance, expansion and improvement.
"We are, however, satisfied that APC has fulfilled its covenant with the Nigerian people. Of the three main pillars of its promises to the Nigerian people in 2015, that is, security, economy and anti-corruption, much progress has been recorded in all three areas and many more.
"APC is set to do much, more when Nigerians continue to bestow on us their love, support and confidence in next year's general elections."