BY TIMOTHY AGBOR, OSOGBO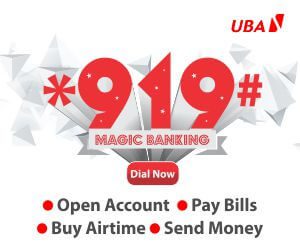 Osun State Governor, Ademola Adeleke has congratulated his predecessor, Adegboyega Oyetola on his deployment as the Transportation Minister and sought for his support and cooperation to develop the people of the state.
In a statement issued on Thursday by the governor's spokesperson, Olawale Rasheed, Adeleke described Oyetola's appointment as a positive development for Osun, urging the former governor to use his office to support the growth and development of the state.
It reads, "I congratulate my brother, Mr. Oyetola. We rejoice with him and his family on this new national assignment. As I have always extended hands of fellowship to him, I am doing the same now as we have a people to support and develop.
"Aside from offering our support to Mr. Oyetola during the ministerial screening exercise, I am doing the same now by offering our prayers for a successful tenure. I call for developmental partnership between the state and the Federal Government.
"I am also directing the Commissioner for Transport to draw up a plan for the rehabilitation of the railway track from Ibadan end to Osun border with Kwara State. We hope to ensure the track is in good shape as the railway is now under concurrent legislative list.
"We plan for a railroad link to the national track line in the near future. Such a short railroad may originate from Ijeshaland to link the national line. Another from each of the two senatorial districts, serving the agricultural haulage with connection to our oncoming cargo airport.
"My team is also tinkering with the idea of a circular metro railway cycling Osun State. This will be strictly private sector driven. The idea is to transform Osun into a deeply economically connected state.
"I invite the new Transportation minister to join this big dream of mine, especially as the railway is under his portfolio. Osun is ready for partnership."