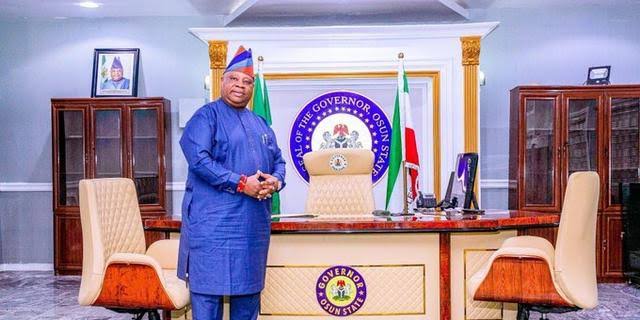 BY TIMOTHY AGBOR, OSOGBO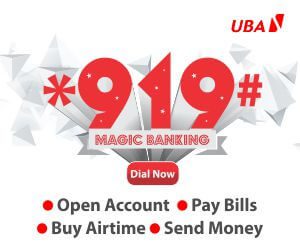 Osun State Governor, Ademola Adeleke has inaugurated 47 newly appointed Special Advisers and warned them against corruption and incompetence.
He also inaugurated additional Boards' chairmen and vice chairmen.
Speaking at the ceremony in Osogbo on Wednesday, Governor Adeleke threatened to sack any Commissioner or Special Adviser whose ministries or agencies engage in conflict.
The governor asked the appointees to hit the ground running, saying he would be monitoring their activities to ensure that they meet up to expectations of the people of the state.
Warning them against unethical practices, Adeleke told the SAs and other appointees that, "I will not tolerate corruption and incompetence in governance. You must be above board and dedicate your time to serving the people. I will demand observance of the rule of law and due process
"You have all been part of the struggle to enthrone this administration. Now is your turn to bring new ideas to salvage our state. You are now on board the government you help to install. You must be active and ensure team work in all instances.
"I will not tolerate infighting and rivalry among appointed officials. Commissioners and Special Advisers must work harmoniously. The boards and the management of agencies must maintain a cordial working environment to deliver on agency mandate. All parties must recognize the limit of their powers.
"Let me warn that any agency or ministry with relationship conflict will have their heads removed. We have many serious state matters to attend to. We will not waste the precious time of our people due to avoidable distractions."
He added, "I must also submit that I will set up machinery to monitor the activities of appointees. Your performance in your various areas of postings and appointments will be reviewed regularly. You should not be found wanting in any way because Osun people have high expectations.
"Having said the above, let me also reassure you of my administration's commitment to serving the people. My biggest joy is when the people rejoice over service delivery. My worst regret is when the state failed in its primary assignment of meeting the aspirations of the people. Our administration aspires to be the best in community response and democratic dividends."
Out of the 47 special advisers, 10 are cabinet members while 37 others are not.
According to the governor, the cabinet ranking SAs included, "Azeez Badmus – Information and Communication Technology, Moshood Yakubu- Transport, Adekunle Akindele- Public Health, Moji Omisore -Rural & Community Development, Kamoru Ajisafe- Tax Matters, Ropo Oyewole- Legislative Matters, Emiola Fakeye- Investment (OSICOL), Bankole Omisore – SDGs , Hashim Abioye – Legal Matters and Mallam Olawale Rasheed -Spokesperson/Special Adviser.
The special advisers who are non cabinet ranking are Femi Carena- Office of Surveyor General, Stephen Olaniran Akanfe Atidade- Agriculture-OSSADEC/OSSADEP, Tunde Balogun- Sanitation, Eniola Odeniyi – Public Enlightenment, Muniru Adebayo Raji- Political Affairs, Goddey Olijeh- Local Government Affairs, Seyi Babatunde- Osun Road Maintenance Agency, Sunday Komolafe – Secondary Education -SSEB, Tope Victor Anjorin- Tourism, Oyeboade Rasheedat Oyewale Afolabi- STOWASSA/Water Regulatory Commission, Odelade Sarafat Olanrewaju- RUWESA, Nurudeen Emiloju- CSDP (Community & Social Devt Projects), Yemi Ayodele- Home Grown School Feeding , Mrs. Halid Sekina Temilade- Children Affairs.
Others are Ajetunmobi Akinwale – School Monitoring (Education District Offices), Hawa Ahmed- Federal Affairs, Durojaiye Isaac Kolawole. Empowerment & Cooperatives, Adebimpe Koyi-Diaspora Affairs, Abiodun Olaniran-Waste Management, Adam Akintunde Akindere- Lands( Property Development), Yemi Owolade – Global Investments, Teniola Lanlehin – Education, Felix Lekan Olatunji – Trade and Investment, Michael Oyerinde – Primary Health Care, Ademola Adeshina – Technical and Vocational Studies, Olusola Ajala – Public Communications/Compere, Bukola Onifade – Boundary Matters, Fausat Sarumi – Assets Management, Eniola Omotosho – Market Women Affairs, Kehinde Alexander Oloke – Traditional Matters, Kamal Adekilekun – Regional Integration, Olubi Adejobi – Intergovernmental Assignments, Lukman Jumoda – Mining and Mineral Matters, Sir Adekunle Adepoju – General Services, Odejobi Akinkunmi Abiodun- Special Duties, Doyin Laoye- Skills Acquisition and Training and Olaniyi Akinlabi-Special Adviser on Protocol Matters.