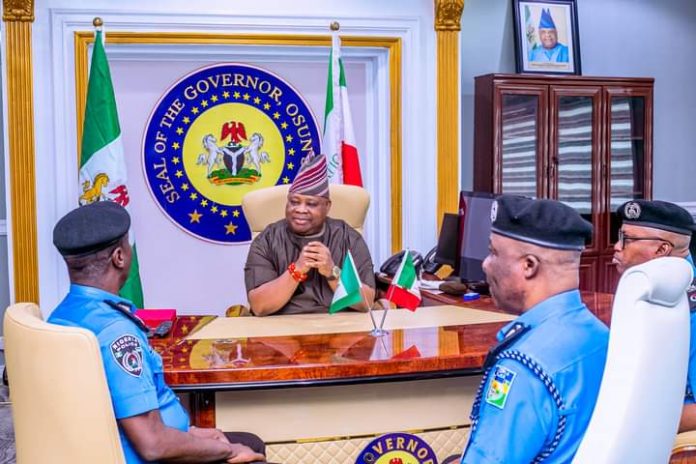 TIMOTHY AGBOR, OSOGBO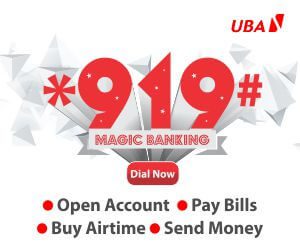 Osun State State Governor, Ademola Adeleke on Thursday hosted a marathon security meeting with top police officers, calling for strengthening of inter-state policing to stem cross border criminal activities.
A statement signed by the governor's spokesperson, Olawale Rasheed, and made available on Friday, disclosed that the meeting was attended by the Assistant Inspector General of Police for Zone 11, Akande Sikiru and Commissioners of Police from Oyo and Osun States.
It noted that the meeting, held in closed doors with 30 top state and zonal police commanders in attendance, lasted for more than five hours with the state governor citing inter-state criminal attacks as a major issue demanding urgent attention.
While commending the proactive actions of the police and other security agencies, Adeleke noted that strengthening of intelligence sharing and firming up of operational relationship among the state commands will stop criminals in their track before they launch cross border raids.
Governor Adeleke who noted that Osun is a peaceful state with strongly responsive security apparatus said the recent inter state raids by armed robbers demand review of strategies, expressing happiness that the best approach to addressing the challenge is to have all relevant operational Commanders in the same room.
The governor was quoted as saying, "I am elated to have all of you here led by the the police boss for the zone. Recent security breaches are traced to inter-state raids by criminals. So it is productive that we have all the relevant officers here. Let us strengthen collaboration and partnership. Osun must remain as peaceful as ever."
Responding, AIG Sikiru who was full of praises for the Adeleke administration for its governance and security strategies assured the state governor that the police service is re-strategising to sustain the records of peaceful existence in Osun state.
Addressing Adeleke, Sikiru said, "Your Excellency, we are more than ready to sustain peace in Osun state. You have a team of dynamic and gallant officers who are already deploying technology driven approach in law enforcement and prevention of crime in Osun State.
"Permit me to express our appreciation for the logistic support your administration is providing for our operations. We know you will do more for us as we also respond proactively to security needs of the state."