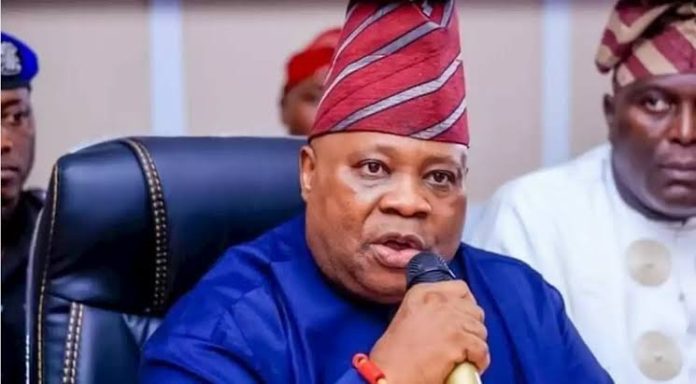 BY TIMOTHY AGBOR, OSOGBO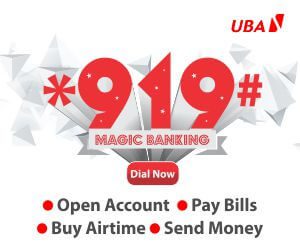 Osun State Governor, Ademola Adeleke has narrated how he was allegedly denied seats at the Osogbo Central Eid Prayer Ground on Wednesday morning and ordered law enforcement agencies to arrest those behind the incident.
The governor, in a statement by his spokesperson, Olawale Rasheed, appealed for calm, saying he escaped an assassination attempt at the prayer slated for this year's Eid-el-Kabir celebration.
However, he thanked God for preserving him and his team, saying, "My good people of Osun, I appeal for calm and urge us to continue to celebrate the Sallah festival in peace. I am safe by the special grace of God.
"I have directed security agencies to arrest those behind the incident and get them to face the wrath of the law. The Commissioner of Police has been directed to arrest those involved no matter how highly placed."
Narrating the governor's ordeals, the statement revealed that former spokesperson of the Nigerian Senate, Ajibola Bashiru took over the space reserved for the governor at the prayer ground, adding that all efforts to get the former Senator to vacate the space proved abortive.
Condemning the alleged orchestrated attacks on the governor by stalwarts of the All Progressives Congress at the praying ground, the statement recalled how the state government earlier raised a security alert on an evil plot to destabilise the peace and stability of the state.
It reads, "The government particularly notes with shock and surprise the role played by former Senator Ajibola Bashiru who took over the space reserved for the Governor at the prayer ground. All efforts to get the former Senator to vacate the space proved abortive.
"PDP members who agitated for respect for the office of the Governor were beaten up. It was a scene of chaos by the time the Governor arrived for the prayer.
"The government was even more shocked that thugs armed to the teeth were spotted all over the praying ground with security information that they were imported to eliminate the Governor and key government functionaries.
"The Governor who arrived at the venue hoping to observe the Eid prayers was practically surrounded by armed thugs, prompting security men to ferry the Governor into his jeep.
"For the second time, the Governor attempted to enter the praying field but the encirclement by armed thugs was already visible. It was at that point that the Governor had to leave the praying ground."
Meanwhile, Rasheed said the governor arrived his home safely and had been receiving guests and leaders from all walks of life.