BY TIMOTHY AGBOR, OSOGBO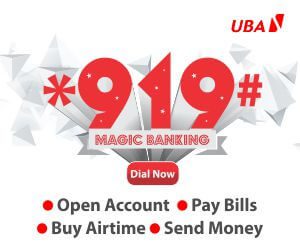 The Federal Government of Nigeria has described Osun State Governor, Ademola Adeleke as a healthy democrat who doesn't play politics with the welfare and yearnings of the masses.
Minister for Works and Housing, Babatunde Fashola made this known during the commissioning of the second phase of the Osogbo/Ikirun/Kwara State Boundary road which was completed by the administration of Governor Adeleke.
Fashola lauded the governor for deciding to continue the road despite that it was initiated by the government of another political party about ten years ago.
He said the governor has displayed so much maturity and desire to put smiles on the faces of Osun residents by deciding to continue with the project that could not be completed by his predecessors.
The Minster who was represented by the Federal Controller of Works for Osun State, Orisaleye Ayodeji said Governor Adeleke has demonstrated how healthy democracy should be run.
He said Adeleke has shown to other Governors in the country that power is about delivering the good for the people who voted them into office and not necessarily to propagate their political platforms.
While commending the governor for doing a good job on the road project, the Minister said he has seen that the project has been done according to the specification of the Federal Ministry of Works and Housing who is the custodian of the road.
"I must say that I am really touched and moved by what is happening in Osun through Senator Ademola Adeleke. This is unprecedented, for a Governor under a different political platform to continue with a project that he didn't start," he said.