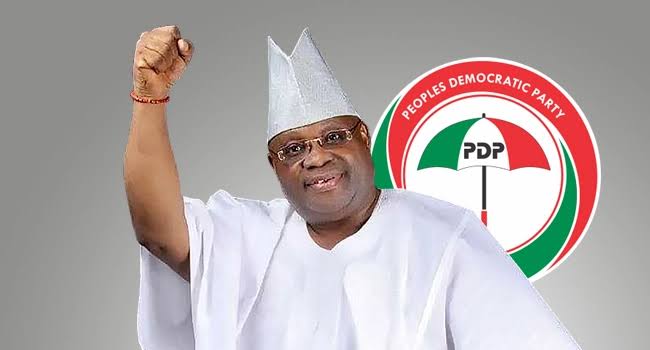 BY TIMOTHY AGBOR, OSOGBO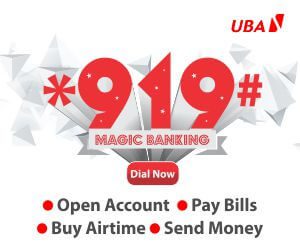 Osun State Governor-elect, Ademola Adeleke, has warned all the 30 Coordinating Directors appointed by outgoing Governor Gboyega Oyetola as Permanent Secretaries to either reject the new positions or be fired once he takes over power.
In a statement by his spokesperson, Olawale Rasheed, Adeleke affirmed that taking such appointments at this last minute indicated the readiness of those directors to exit the state service.
"We want to put on records that those who accept the appointments should be ready to leave the service whether or not their service tenure has reached statutory age. The occupants will be treated as political appointees who will automatically follow the outgoing Governor out of public service from November 28.
"At the same time, those who still want to remain in service of Osun State Government should decline the Greek gift from the outgoing Governor. We affirm that no waiver will be entertained in sacking from office any kangaroo permanent secretary," the statement read.
Meanwhile, a socio-political group, Osun Shall Rise Again, OSRA, has cautioned the governor-elect, Adeleke to tread softly and stop behaving like a village headmaster who suddenly found himself as the acting Mayor of a city.
Reacting to the statement from the Governor-elect over the appointment of new Permanent Secretaries, the group noted that threatening to sack workers when he is yet to be sworn in shows the type of administration he wants to run.
OSRA therefore urged workers to brace up for the return of dark old days.
In a statement signed by the Secretary and Chairman of OSRA, Saheed Bakare and Lanre Akeju, respectively, they encouraged the newly-appointed Permanent Secretaries to dare the Governor-elect, adding, "We will be available to fight this battle on your behalf."
The group further said, "for betraying Oyetola, we are not supposed to have pity for you. We warned you that a school dropout will not value you. But some of you failed to listen to us. Now you can see. We commend Oyetola for fulfilling his promise of putting an end to Coordinating Directors in the State. This is where we differ with the Governor-elect.
"The Governor-elect must be careful. Utterances such as the one he is making is enough to make God turn against him. As for us, we are ready to go to any length to ensure that the enviable records of Osun under Oyetola are not eroded."
In a swift reaction, a pro-PDP group, Democrats for Democracy, blasted OSRA for defending appointment of 30 permanent secretaries by Governor Oyetola, describing them as 'children of perdition."
The group's Director of Operations, Adelaja Maruf, condemned in strong term any defence of the latest appointments within the civil service, adding that, "no genuine civil servant will support current pillaging of state treasury and assets.
"Any civil servant who aid Oyetola in the rape of the state must be sanctioned. Any civil servant who facilitated illegal movements of fund, award of contracts against due process and personnel appointments against service rules must face the music.
"We commend the Governor-elect for regularly raising alarm over destructive activities of the outgoing Governor. We praise his courage to disengage from service any official who took last minute political appointments like those of the permanent secretaries.
"Any official who accept Oyetola's offer of permanent secretary is a collaborator in the extensive diversion and pillaging of Osun assets. Nothing will stop order to be restored within the service as from Monday.
"The Governor-elect has the mandate of the people to ensure good governance and responsible leadership. We will not allow a bastardised civil service to remain without reforms. We must restore sanity and respect for service integrity," the DOD affirmed.