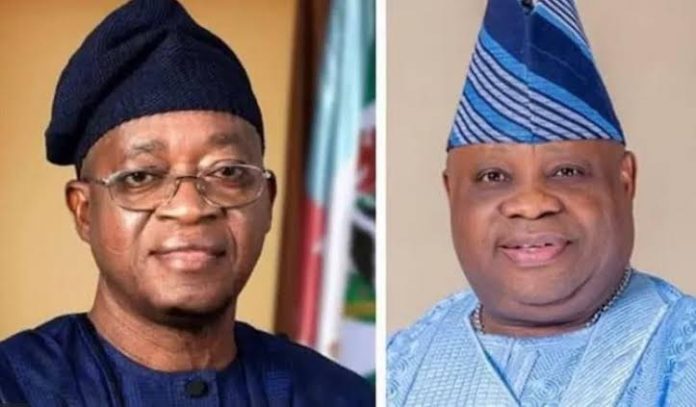 APC confident of victory
PDP expresses confidence in Nigerian judiciary
BY TIMOTHY AGBOR, OSOGBO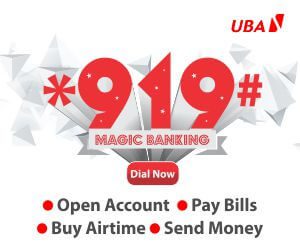 The Court of Appeal sitting in Abuja will today, Friday, deliver judgment in the Notice of Appeal filed by Governor Ademola Adeleke against the victory of the candidate of the All Progressives Congress, Gboyega Oyetola, at the Osun State Election Petition Tribunal.
The Point reliably gathered that the judgment is fixed for 12noon in the nation's capital and it is to be delivered by the three-man Appeal panel led by Justice M.L. Shuaibu.
Adeleke, the candidate of the People's Democratic Party in the July 16, 2022 governorship poll in the state, had told the Court of Appeal that the decision of the Justice Tertsea Kume-led Election Petition Tribunal that annulled his victory at the election was not the majority decision of the panel.
His Notice of Appeal filed before the Court of Appeal, against the January 27 decision of the panel that nullified his victory, was signed by his lead counsel, Onyeachi Ikpeazu (SAN), on behalf of 26 other lawyers.
The PDP candidate listed 31 grounds to fault the decision of the tribunal.
Adeleke contended that the tribunal decided the matter without considering the totality of his case, adding that the panel also expressed bias against him by making fun of his love for dancing.
He also said reports of entries on BVAS machines used for accreditation during the poll were superior and unique, adding that the panel should not have granted the prayers sought by the petitioners.
But, Oyetola and APC had urged the appellate court to dismiss Adeleke, the PDP and INEC appeals and prayed the court to hold that Governor Adeleke was unfit to run for the office of governor.
Meanwhile, uneasy calm has enveloped interested political parties and their loyalists as litigants boasted of victory at the Appeal.
Oyetola and his supporters have expressed confidence that they would be victorious at the appellate court.
Also, Adeleke and his team appeared confident.
In an interview with The Point, the PDP Caretaker Chairman in Osun State, Adekunle Akindele, said, "We have implicit confidence in the Nigerian Judicial system and with the evidence that has been placed before the court, we are very confident that judgment will be given in our favour tomorrow (Friday). We have very competent lawyers that have done their job painstakingly and we believe by his grace, judgment will be served and served accordingly. PDP will triumph tomorrow (today)."