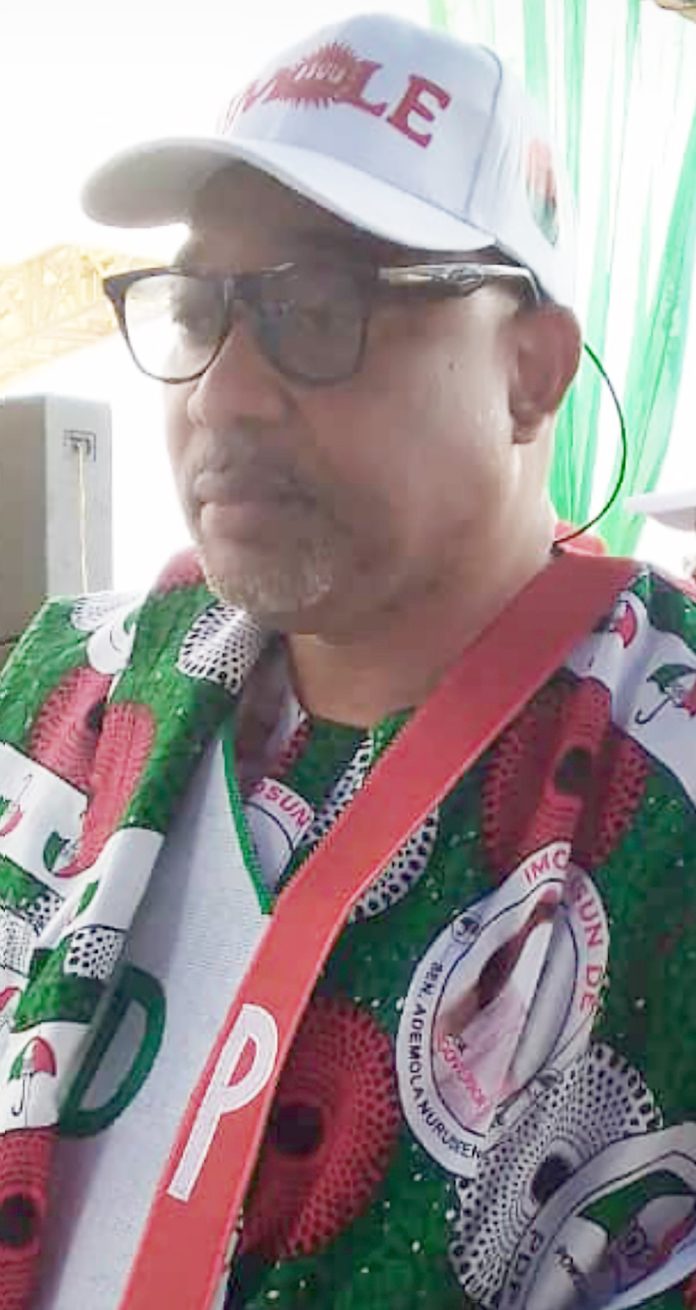 Akindele Adekunle is the Caretaker Committee Chairman of the Osun State Chapter of the People's Democratic Party. In this interview with TIMOTHY AGBOR, he bares his mind on what the party did differently to win the July 16 governorship election and why the Governor-elect, Ademola Adeleke won't run a proxy government as largely speculated in some quarters, among other issues. Excerpts: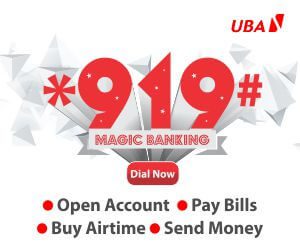 The Osun State Governorship election has come and gone, how did you feel about your party's victory?
In the first place, I thank God for the victory and I am highly elated about it. It didn't come to me as a surprise because whatever you work hard for, you expect a positive result. When I came into Osun State, officially on April 9, 2022, the first thing I told all the PDP members and stakeholders was that I am here to deliver distinguished Senator Ademola Adeleke and also win the gubernatorial election for our party. To God's glory, that became a reality on July 16, 2022. We didn't waste time, we set out our agenda and mapped out our strategies and we hit the ground running. We campaigned vigorously and we were able to move to all the nooks and crannies of the state, all the 30 local government areas and most of the villages. We interacted with our people, we listened to their pains, and we were able to sell our candidate to them and our manifestos.
From all indications and at every point we get to, we discovered that our candidate was well accepted, loved by the people and they were eager to vote for him. I am not surprised about this because he has been a Senator and the last election (Senatorial by-election) he had before the 2018 that was declared inconclusive, he won nine out of the 10 local governments in the Osun West Senatorial District.
So, are you saying it wasn't a difficult job selling Senator Adeleke to the people of the state?
Yes, because the antecedents have been there and he is somebody that always keeps to his promises. All that he said he wanted to do for his people during his campaign for the Senatorial by-election, he did all and they attested to it. He promised 250 million scholarships, he did it, he promised a generator to the abattoir for preserving their meat in Iwo, he did it, he bought transformers and he did a lot of things. So, the antecedents have been there. They have known him as a man of integrity and his words, so, it was much easy for us to sell him to the electorates and you could see the frenzy that came with it when we held our mega rally, the whole city was locked down and people can barely walk around and this is an attestation that he is a popular candidate and that people believe in him.
"He has his own mindset and all he wants to do for the state, I don't think he will do it through anybody. He is not like someone that has a godfather. He is not like someone whose part of him is in Osun and the other in a state in the South West"
But some said Senator Adeleke never really marshalled his points and manifestos during his campaign. What are his clear-cut campaign promises?
That's a fallacy. He attended the BBC Yoruba debate, he attended the Channels debate. We are a very serious party and we don't do campaigns on social media. Unfortunately, when the Arise TV debate came up, we were in the trenches, somewhere in Ifetedo campaigning. So, it was so tight that we couldn't make the debate for Arise TV. And back to your question as to whether he was not really marshalling his manifestos, that's another fallacy because I was there all through his campaigns.
His manifesto centred essentially on welfarism, what the people of Osun need from him. Welfare essentially, prompt payment of salary, infrastructural development because all the roads are bad and he said that. Bringing in direct investment into the state, he talked about working on the airport that has been abandoned; he talked about agriculture and providing one tractor per Ward in the area of agriculture. He talked about security, enhancing the potential of the Nigeria Police and other security agencies in the state. Providing tools that will make their work more effective, he talked about all those things. You know when you want to kill a dog, you call it a bad name. It's their own lot, it's their way because they were not actually campaigning. The APC government wasn't campaigning, they were just waiting for an avenue to rig the election. And that's why they could go on air and say our candidate never sold his manifesto, it's everywhere. I can assure you that as soon as we are sworn in by November 27, you will begin to see the dividends of our winning the election.
Some have expressed fear that Adeleke may run a proxy government because some feel that there are some people calling the shots before he won and that these people may be the ones controlling him. How do you react to this?
That is another lie from the pit of hell. Senator Adeleke is an independent-minded person if you are very close to him and at his age and experience, I don't think anybody can control him in office. He has his own mindset and all he wants to do for the state, I don't think he will do it through anybody. He is not like someone that has a godfather. He is not like someone whose part of him is in Osun and the other in a state in the South West.
He is somebody that cannot be controlled and I assure you that by the time we get to the office in November, you will begin to see all those attributes in him.
Before you were sent to manage Osun PDP, it was obvious that the party was sharply polarised. How were you able to mend the fences before the poll?
When I was given the assignment to be the caretaker of Osun PDP, my core mandate was to try as much as possible to reconcile the different contending and interest groups because we all agreed that we cannot go to the ballot with a divided house. I came in and I had to do an extensive engagement among the various interest groups on the need for us to be cooperative, the need for us to have a common front, the need for us to put the party above interest. Because for us to win the election, all of us must be on the same page and the party has been out of office for the past 12 years. Our people have seen a lot and it's very obvious that PDP was the party they were waiting for to salvage all the mess that the APC government has plunged the state into. So, we all agreed on that and as God will have it, I was able to move around the various interest groups and they listened to me and were able to reach a compromise that for the interest of the party and that the people of Osun State are actually waiting for us, let us put our differences aside and work for the party and you could see the results in the just concluded July 16 gubernatorial election.
It appears some are still aggrieved. For instance, Omooba Dotun Babayemi has said he would be approaching the Supreme Court after the Court of Appeal struck out his suit challenging Adeleke's emergence as the party's governorship candidate.
This thing is a continuous engagement and we will still continue to talk to the people because there is no smoke without fire. At this point, there could be some extraneous forces that are urging him to go on. If you recollect, there was a communiqué put up in the press that leaders of Babayemi's group signed that he should go to court and withdraw the case. I think that's in the right direction. If the people that are together are now telling him to withdraw the case from the court, I think we will continue to let him see the reason why that should be because, at the end of the day, it will not augur well for the party if anything untoward happens. But I, as the chairman of the party, have seen that there is actually nothing to be worried about. We will continue to appeal to him and continue to let him see reason why he should withdraw the case from the court and not go to the Supreme Court, especially when the leaders of the party that ab initio, had sympathy for him have now come around, issued a statement that he should withdraw the case from the court.
So, when will a congress take place for new leaders to emerge in Osun PDP?
Yes, it has been a herculean task leading to the election. I think we are going to take one or two days off to re-energise ourselves and hopefully, within a month or thereabout, we should be able to have our Congress and put in place the state Working Committee Executive.

Some said Governor Seyi Makinde of Oyo State and some other PDP governors didn't support Senator Adeleke during the election.
That's not true. Governor Makinde and others have been supportive all through. Everybody can't be here at the same time but the majority of them, especially those involved in the National Campaign Council, were all present. Makinde was not there physically but we knew his impact and all he did. Makinde is the only PDP governor we have in the South West, he is our leader he is supportive and he was actually happy with the outcome of the election, especially when we just lost the Ekiti election to the APC
What do you think went wrong in Ekiti and what made the difference in Osun?
It borders on internal wrangling and possibly the leadership of Ekiti PDP didn't explore all the mechanisms put in place to resolve almost all the problems. It was very obvious that they actually went into the election with a divided house and you know it could be a distraction for the party itself to actually prepare for the election. You know a lot goes into preparation for elections; training your agents and ensuring that they perform effectively at their polling units, consultations across the board, and campaigns. You will be surprised that Ekiti PDP didn't even have a mega rally, it's a pointer that all wasn't well. So, we leveraged on that, we learnt from that and we were able to within a short while fix those things and then the outcome is what you could see with the election results.
Osun APC and its candidate, Governor Gboyega Oyetola are moving to challenge the victory of Senator Adeleke, are you jittery?
We are not because it's obvious that everybody who has anything to do with the election, the INEC, security agencies, domestic and international observers certified that it was a free, fair, transparent election. And since that's in place, there's really nothing to worry about. It's a distraction and I call them bad losers. If the President of a country, President Muhammadu Buhari, has taken his time to congratulate our governor-elect, I don't know why Governor Oyetola shouldn't have done that by now. We are not scared and not worried at all because it was an election that was keenly contested and it was upright and transparent.
What are the chances of your party's presidential candidate, Atiku Abubakar judging by the growing popularity of Labour Party candidate, Peter Obi and Bola Tinubu of the APC?
Before I answer that, I will like to take this opportunity to thank our party leaders, especially the National Chairman, Iyorcha Ayu and the NWC members for giving us this opportunity to serve at this point in time in Osun State and all the other leaders that came down to Osun, former Senate President, Bukola Saraki, Governor Diri of Bayelsa State, Governor Obaseki of Edo State and Governor Tambuwal of Sokoto, and every other person, distinguished senators and people that came around to give us support, encouragement and strategy to win the election.
For 2023, we are not worried, the Osun election is a pointer to what will come up in 2023 because one of the things that worked for us in Osun is that we have a tested and popular candidate and we equally have that at the National level in Alhaji Atiku Abubakar. I don't want to dwell on what he has been able to achieve over the time he came into politics, he is a phenomenon, he is a household name, he has been in government, he has been in the private sector, he is a success personified, and the Vice Presidential candidate, Governor Okowa. You could imagine that with all the restiveness in the Niger Delta, Delta State in particular has been so peaceful throughout his reign and you could imagine the level of development that is going on under his watch. It is a combination of Alhaji Abubakar and Governor Okowa, we are going to win the election in 2023, I am very confident about that.
"We need a surgical intervention at this time and that's why we are anxiously waiting for INEC to signal campaigns for presidential elections so that we can sell our candidate and tell Nigerians what we have in stock for them. We can't wait to take over power legitimately through the ballot next year by His grace"
But some have said it would be better if the presidency has been shifted to the South. What's your take?
What matters at this stage of our history in Nigeria is who can actually do the job. Whether you are from the South or from the North, we need to put forward a competent person that knows the problem of the country and that has been in government and can fix it for us. And we in PDP at this point in time, we believe that Atiku Abubakar is the person that can actually do that for us. We are very convinced about his capabilities, competence and acceptability across the length and breadth of the country and even beyond. He is the right man and the right person for the job.
So, if you say geographical location doesn't matter, would religion matter considering the APC Muslim-Muslim ticket?
For me, religion is a very sensitive issue that one has to be very careful when you want to comment on it. The Muslim-Muslim ticket of APC is their own albatross, that's their own headache and we in PDP are not bothered about it. But in fairness, one should think because of the peculiarity of the country, that ticket would have been balanced. But, that's not our headache. Our headache is that we want to start campaigning, we want to win elections and we want to begin to address all the various pains of our people. We want to turn their pains into joy. We want to put smiles on their faces because everything is at the precipice at the moment. Security is very terrible, cost of living is skyrocketing, and inflation is high. We need a surgical intervention at this time and that's why we are anxiously waiting for INEC to signal campaigns for presidential elections so that we can sell our candidate and tell Nigerians what we have in stock for them. We can't wait to take over power legitimately through the ballot next year by His grace.
In the just concluded election, vote-buying by major political parties was massive and INEC and other stakeholders are worried about this. What's the way out?
For us in PDP in Osun State, we have campaigned vigorously against vote-buying and of course, there was no need for us to ever contemplate buying votes because once you have a popular candidate, that is acceptable across board by the people of the state, it will be easy for you. It's others that are struggling and they have not been able to meet up with the aspiration of the people that were so aggressive and they had to resort to vote-buying.
Vote-buying should be discouraged, it's not going to help the polity, it's more of plutocracy rather than democracy. Every political party must strive to bring on board a popular and acceptable candidate, work and campaign very well so as to reduce the issue of vote-buying. The security agencies need to do more, either through EFCC or through NFI to see if they can reduce or possibly eradicate vote-buying in our elections and that could be achieved if there are deterrents. For example, some persons were arrested in this just concluded governorship election in Osun State, we should expect that within a month or two, those arrested should be taken to court for prosecution and possibly jail them for the offences committed. Once this is done, it will send a signal to other people that are planning to do so as well and it should not stop at those on the field that are buying the votes, they should investigate as far as those that provide the money because most time, it's the bigwigs, the chieftains that give them money to go and buy votes at the polling units during election. So, everybody that is involved in that should be brought to justice so that it will serve as a deterrent and prevent would-be vote-buyers from carrying out their assignment; it will add value and credibility to elections in Nigeria.